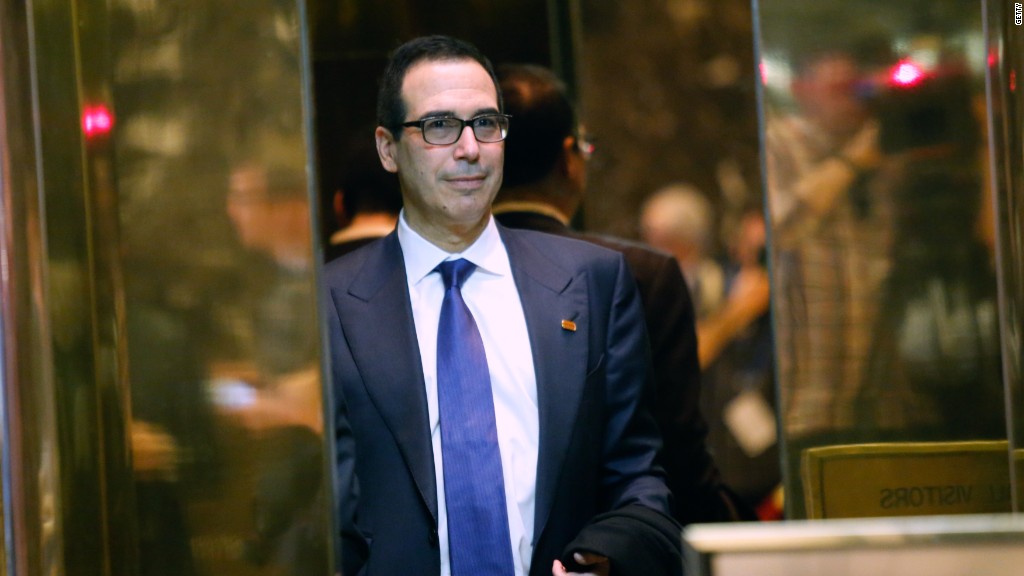 Looks like Steven Mnuchin has been working on his penmanship.
Good thing, since his signature may soon grace all of the U.S. currency rolling off of the presses at the Bureau of Engraving and Printing.
Mnuchin is President-Elect Donald Trump's pick for U.S. Treasury Secretary -- one of the two government officials whose signatures appear on each bill. The Treasurer of the United States, the executive who oversees the bureau, also signs the currency.
Mnuchin's signature on his 2014 divorce papers was virtually illegible.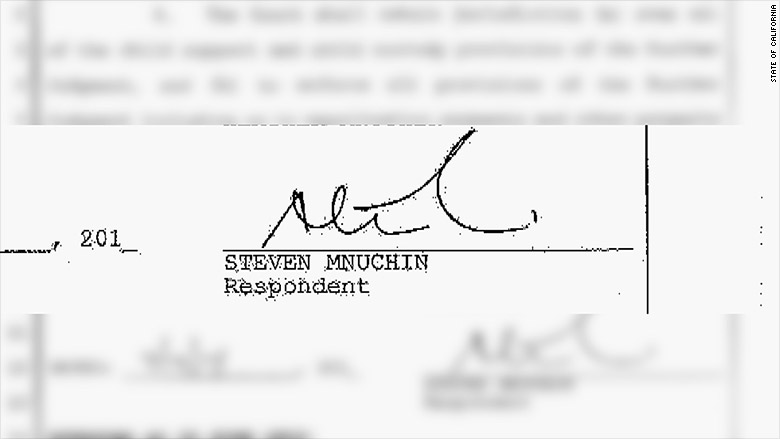 But when his financial disclosure documents were released Wednesday, it included a cleaner, far more readable signature.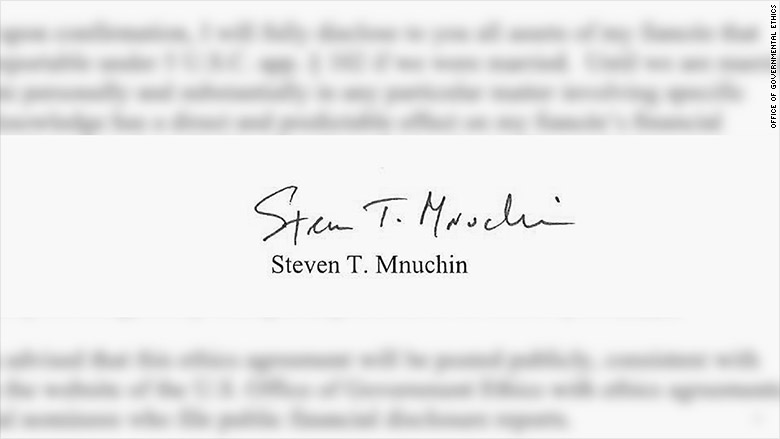 If he's confirmed, Mnuchin wouldn't be the first Treasury Secretary to up his handwriting game.
The original signature of outgoing Treasury Secretary Jack Lew was a series scribbled loops that looked so bad that President Obama ordered him to change it.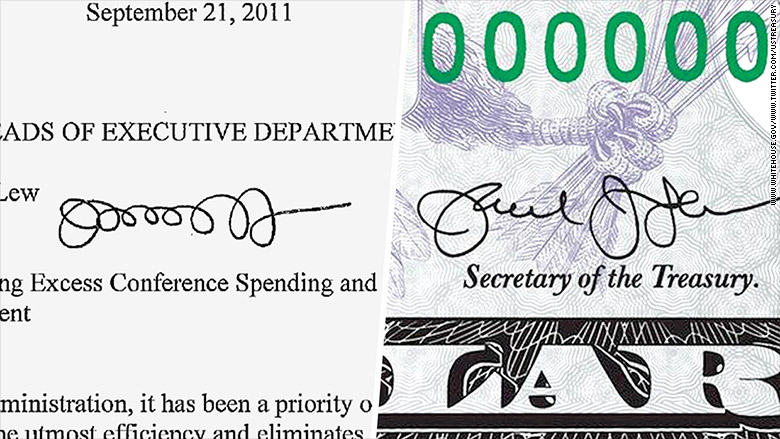 "Jack assures me that he is going to work to make at least one letter legible in order not to debase our currency," said Obama in 2013.
It's not known if President-elect Trump ordered Mnuchin to shape up as well.