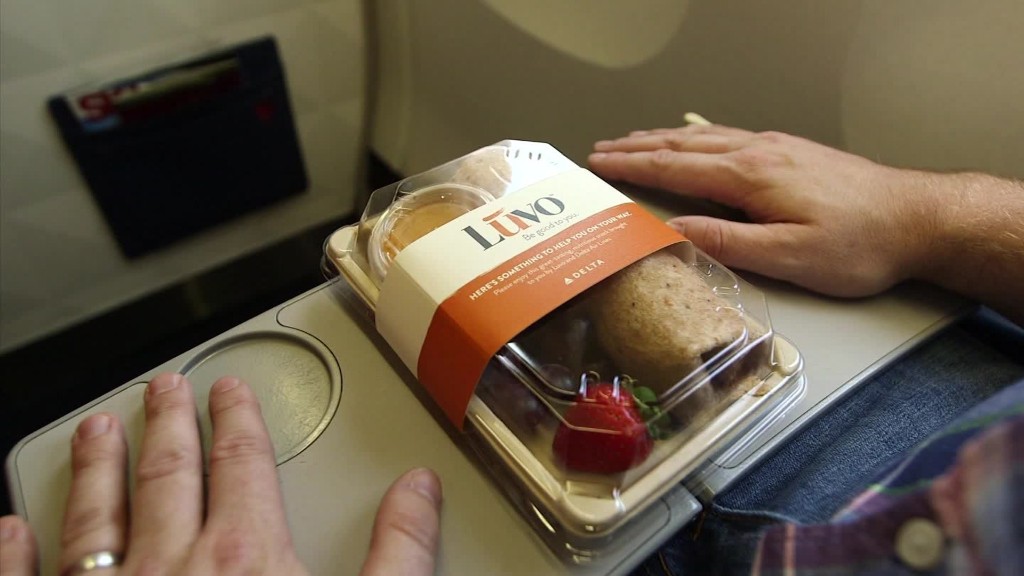 After years of falling prices, higher airfares are on the horizon, Delta says.
The nation's second-largest airline said it expects a key measure of airfares to rise as much as 2% in the three months of this year compared with a year earlier.
That measure has fallen consistently at the major airlines for several years now. Delta reported a 5% drop in that reading for last year.
Other major airlines have also been reporting lower fares, although their full-year figures aren't in yet. Through the first nine months of 2016, industry leader American Airlines (AAL) reported fares were off 6%, United Continental (UAL) reported a 7% slide, and Southwest (LUV)reported fares down 4%.
Boeing chases airlines for stretch 737
Executives at all the major airlines have been talking about wanting to end the decline in fares and raise the revenue they collect for each mile flown by passengers. Those four airlines control about 80% of U.S. air travel.
Delt (DAL)reported a 37% drop in income in the quarter because of lower fares, a decline in revenue and higher labor costs. It made $622 million for the quarter and $4.4 billion for the year.
It was helped by lower fuel costs, but new labor contracts raised salaries and related costs, its largest expense. Wages have been rising rapidly across the airline industry.
Related: Delta testing a return to free meals
Even as fares start to increase, Delta warned of tighter profit margins in the first quarter because of higher labor costs. But it said it expects improved profit in the second half of the year.
Shares of Delta (DAL) declined slightly in premarket trading, while shares of American, United Continental and Southwest were unchanged.