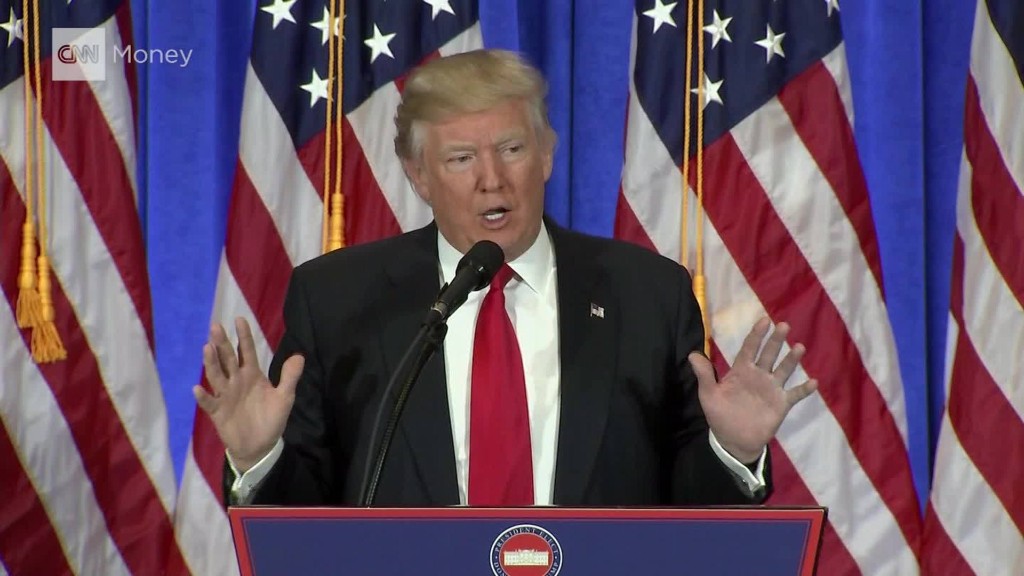 Donald Trump wants people to shop at L.L. Bean.
The reason: The granddaughter of the company's founder is a Trump supporter, and that's prompted an anti-Trump group to call for a boycott of the outdoor retailer.
"Thank you to Linda Bean of L.L. Bean for you great support and courage," Trump tweeted early Thursday. "People will support you even more now. Buy L.L. Bean."
Linda Bean is the granddaughter of Leon Leonwood Bean, who founded the company in 1911. She sits on the board of the family-owned company, but isn't an executive.
She gave $60,000 to the Making American Great PAC last year, according to the Center for Responsive Politics, a political money tracker. That donation was enough to land the retailer on a boycott list from Grab Your Wallet, an anti-Trump group which is urging boycotts of any business it sees as supporting Trump or his businesses.
While Linda Bean has been active in Republican politics in Maine, her cousin Leon Gorman, a retired chairman and CEO of the company, has been an active Democratic donor, giving money to Barack Obama in both of his presidential runs and more than $70,000 to various Democratic party organizations during the 2012 campaign. His son Shawn Gorman, who is now executive chairman of the L.L. Bean board, posted a statement on Facebook Sunday decrying the boycott.
"Our owners, employees, and customers hold views and embrace causes that are individual and diverse," said the statement. "Like most large families, the more than 50 family member-owners of the business hold views and embrace causes across the political spectrum, just as our employees and customers do. And as every member of the family would agree, no individual alone speaks on behalf of the business or represents the values of the company that L.L. built."
Related: Trump supporters call to boycott Pepsi over comments CEO never made
But Shannon Coulter, one of the founders of Grab Your Wallet, told the Bangor, Maine, Daily News that the company would remain on the boycott list until Linda Bean is removed from the board.
"As fans of L.L. Bean's products, everybody is hoping that the company is really seriously evaluating whether or not Linda Bean's presence and contributions to the company are worth the damage she continues to inflict on L.L. Bean's brand and reputation," Coulter told the paper.
In a statement, the company said it doesn't take sides when it comes to politics. "Despite these recent developments, L.L.Bean's position remains the same: no political endorsements or contributions. Period."
Trump's tweet came after Linda Bean appeared on Fox & Friends Thursday morning. She said she had been told there had been a slight uptick in sales this week despite the boycott. She called the Grab Your Wallet group bullies, and said there was a double standard because her cousin's support for Democrats never prompted boycotts in the past.
"Both these guys won, Obama won, Trump won. My cousin's candidate. My candidate. But I'm the one being targeted and vilified," she said. "I'm not going to back down. [This is] a small kernel of hard core bullies out...in California trying to control what we do...in Maine."