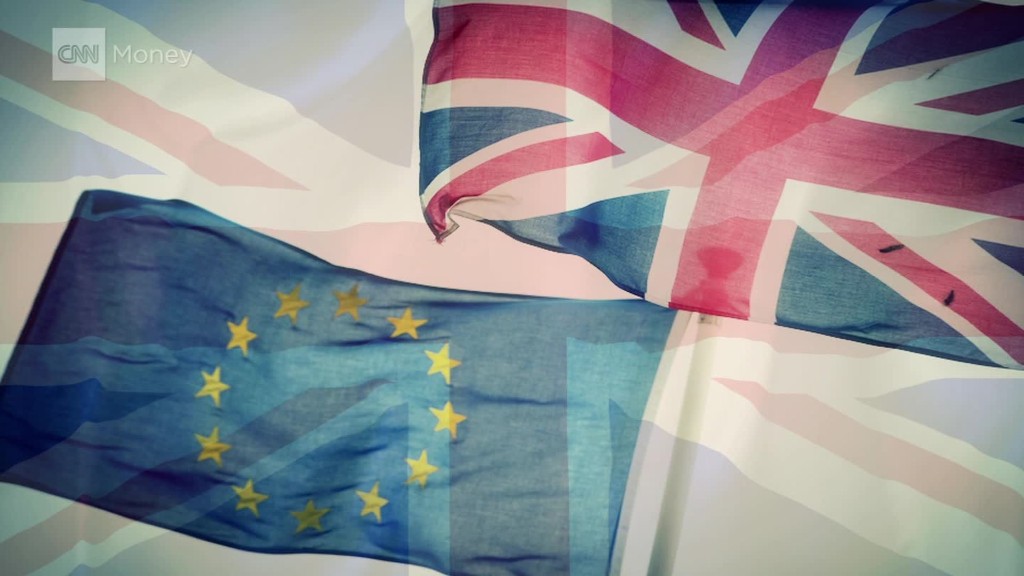 London's main stock market index is red hot right now.
The FTSE 100 has risen for 14 days in a row and posted 11 successive record closing highs.
It's the longest run of consecutive daily gains in the 33-year history of the index, said Tom Gilbert, a spokesperson for the London Stock Exchange.
The index closed up 0.6% at 7,338 points on Friday. All in all, it has soared a stunning 33% since its most recent low in February 2016. That even puts the Dow Jones Industrial Average in the shade -- it is up 29% over the same period.
The British benchmark index -- which tracks the performance of the largest 100 companies traded in London -- has defied expectations after the U.K. voted in June to leave the European Union.
The vote for Brexit caused the currency to drop to a 31-year low against the U.S. dollar, providing a boost for the stock market, said Naeem Aslam, chief analyst at Think Markets in London.
"It is the consistent weakness in the [pound] which is pushing the FTSE 100 higher," he said.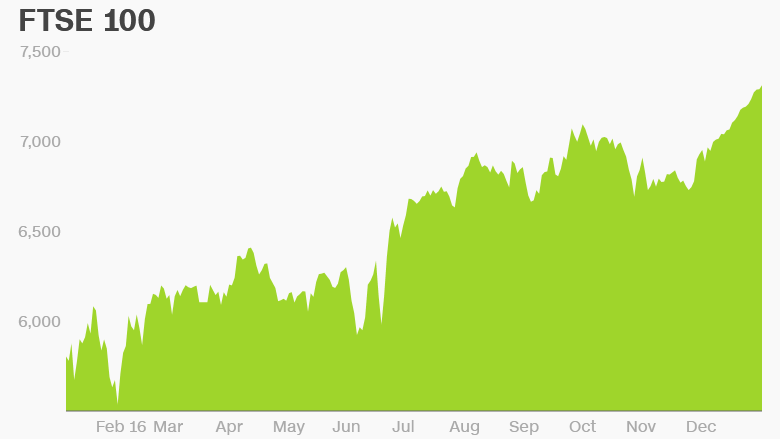 International companies make up the majority of the FTSE 100 and profit handsomely from the weaker currency when they convert their foreign earnings into British pounds. Strategists say investors poured into the index as a currency play.
On top of that, the Bank of England's move to support the economy, combined with better-than-expected economic data, has also helped the market, said Aslam.
Global miners have also performed well since the start of 2016, giving the index a further lift. For example, mining giant Anglo American (AAUKF) has seen its shares surge by 476% in the past year.
Related: The best (and worst) stock markets of 2016
The FTSE 100 has seen remarkably steady gains over the last few weeks, with very little volatility.
"It's interesting that the number of points it's gone up by since it started this run [in late December] is only about 200 points, which is not that many. The rises each day have been very small," said Gilbert from the London Stock Exchange.
This slow-and-steady move stands in sharp contrast to the extreme volatility seen both immediately before and after the Brexit vote in June.