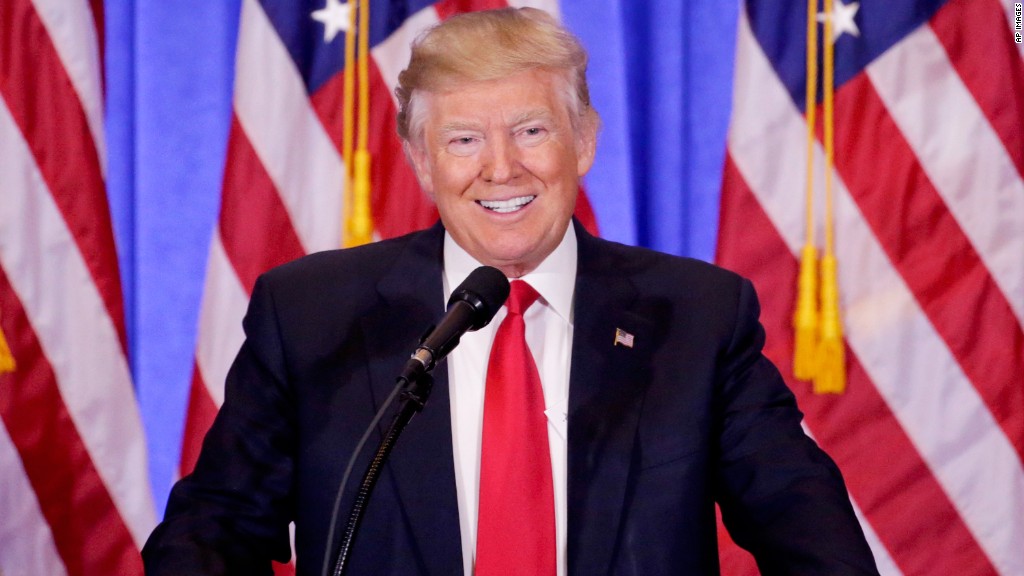 The CIA. MI-6. Russia's SVR and GRU.
These intelligence agencies work covertly to gather and analyze foreign intelligence on behalf of their respective governments.
But there is also a thriving industry of private firms that offer some of the same services. They dig up sensitive information on companies, governments and individuals on behalf of their clients -- and help keep them out of trouble.
Christopher Steele, who according to numerous intelligence and security industry sources, compiled memos on president-elect Donald Trump, runs one of these private sector firms: Orbis Business Intelligence.
The former MI-6 intelligence officer's firm is based in London, and bills itself as a leading corporate intelligence consultancy. According to its website, it was founded in 2009 by former British intelligence professionals, but now also employs academics, regional experts and prominent business figures.
"We call upon their expertise and closed network of contacts to help our clients frame business decisions, protect our clients' reputations, and problem-solve for companies facing complex issues worldwide," the website says.
Here's a look at the business of private intelligence:
Different companies, different specialties
Private intelligence firms are not all the same: They have different specialties and clients.
Some specialize in serving law firms while others cater to private individuals and political interest groups. Some focus on investigative work while others excel in "forensic accounting" or cyber security.
For example, the New York-based firm Kroll -- which has a presence in 20 countries -- offers a range of services related to "intelligence, investigations and advisory" work.
Related: Trump wants investigation into intelligence leak to NBC
The Mintz Group -- with 13 offices around the world -- is known for doing background and reputation checks on individuals and companies. Clients hire it to consider acquisitions, financing, executive hires and board appointments.
"Our research helps our clients know in detail who they are about to do business with," the company said on its website.
It also helps corporate clients conduct internal investigations when they suspect there's corruption within the firm.
Related: Feds bust Chinese hackers for trading on stolen law firm secrets
Dinolt Becnel & Wells Investigative Group is a private investigative firm based in Washington, D.C. that offers services like surveillance and private investigations to help attorneys build their legal cases.
While its specialty is investigations linked to litigation, the firm also conducts investigations involving corporate intelligence and political opposition research.
How they work
The industry values discretion, and many firms were unwilling to comment for this story. But Philip Becnel, a managing partner at Dinolt Becnel & Wells, was willing to talk. He said his firm uses three key methods for gathering information:
Research through open sources, databases and public records
Interviewing witnesses
Surveillance and undercover investigations
A single case can take as little as one day to complete, but sometimes takes a few months, he said.
Corporate intelligence firms don't have the same access to tech tools as state intelligence agencies, or the same level of funding. And they often don't have access to the same quality of intelligence.
But they do employ experts -- hired from academia, business and government -- who bring real expertise to risk analysis. For example, if a corporate client wants to know more about the risk of corruption or bribery in a specific country, these experts could produce a report and recommend steps to avoid complications.
And they can attract big names. Niall Fitzgerald, former chairman and CEO of Unilever (UL) and a former deputy chairman of Thomson Reuters, joined intelligence firm Hakluyt & Co as chairman in 2008.
Another common ask is due diligence ahead of a corporate merger or acquisition. In order to check out the target company, investigators would consult public records, use forensic accounting methods to sort through financial statements and screen key players for conflicts of interest.
How they make money
Dinolt Becnel & Wells charge an hourly rate for their services. Many firms use "a fee-for-services-rendered approach, often with a retainer -- just like law firms," Becnel said.
Outside of the U.S., the charging structure is generally different and "the fee for an investigation is often determined by how much the firm thinks the information is worth," he added.