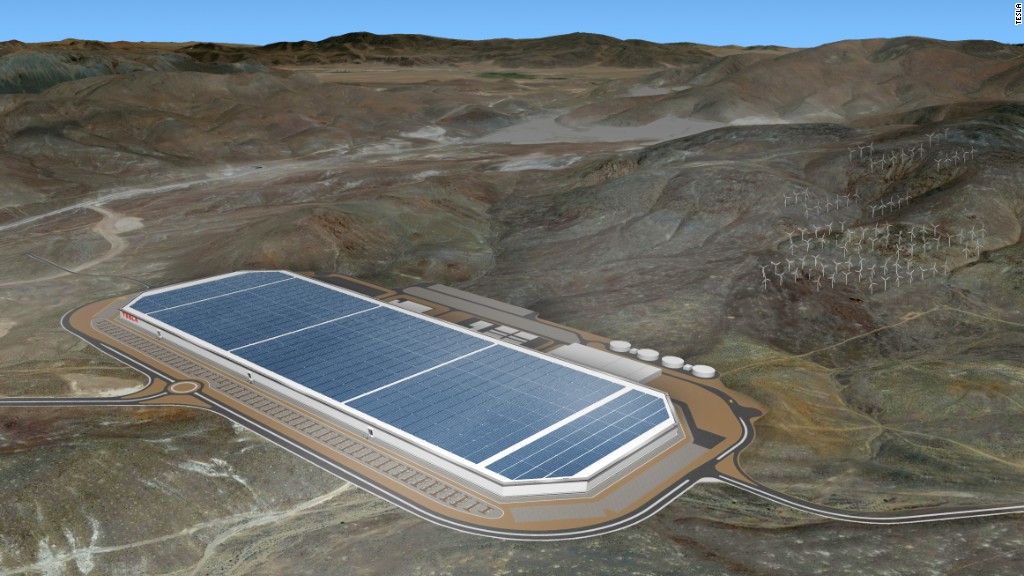 It will soon cost some Tesla owners $15 to charge up for a drive from Los Angeles to San Francisco, and $120 to go from L.A. to New York.
The company has revealed the new pricing structure for its network of rapid charging stations around the world. CEO Elon Musk announced in November that Tesla would phase out free charging.
Tesla (TSLA) will still give unlimited free charges to people who already own a Tesla or who order a high-priced Model S or Model X by Sunday. Anyone who orders a luxury model after Sunday will be capped at 400 kilowatt hours of free charging per year -- good for about 1,000 miles -- and will pay after that.
Related: Tesla falls short of car delivery goal for 2016
Prices are higher overseas. It will cost the equivalent of $64 to drive from Paris to Rome and about $58 to drive from Beijing to Shanghai. That works out to 7 cents a mile, compared with 4 cents for the two sample U.S. trips.
Tesla owners mostly charge up at home or at the office. The superchargers allow for trips beyond the 200-plus-mile range they can travel on a single charge. Charging typically takes about 30 minutes.
Supercharger pricing for people who buy the mass-market Model 3, due for delivery later this year, has yet to be announced. The Model 3 is about half the cost of the cheapest Model S.
The cost will vary by state -- from 21 cents per kilowatt hour in Maine to 20 cents in California, which has the most Teslas on the road, to 11 cents in Washington state and West Virginia. In some states, regulations require pricing by minute, not per kilowatt hour.
Related: Elon Musk could benefit from Trump policies
The company said it's charging for the service so it can expand the network to accommodate more cars as the Model 3 is set to roll out.
The company could see $175 million from supercharger revenue just in this first year, according to Trip Chowdhry, managing director of equity research for Global Equities Research. And by 2020, when he expects as many as 1.5 million Tesla cars to be on the road, revenue from charging stations could be as much as $2.6 billion a year, he estimates.