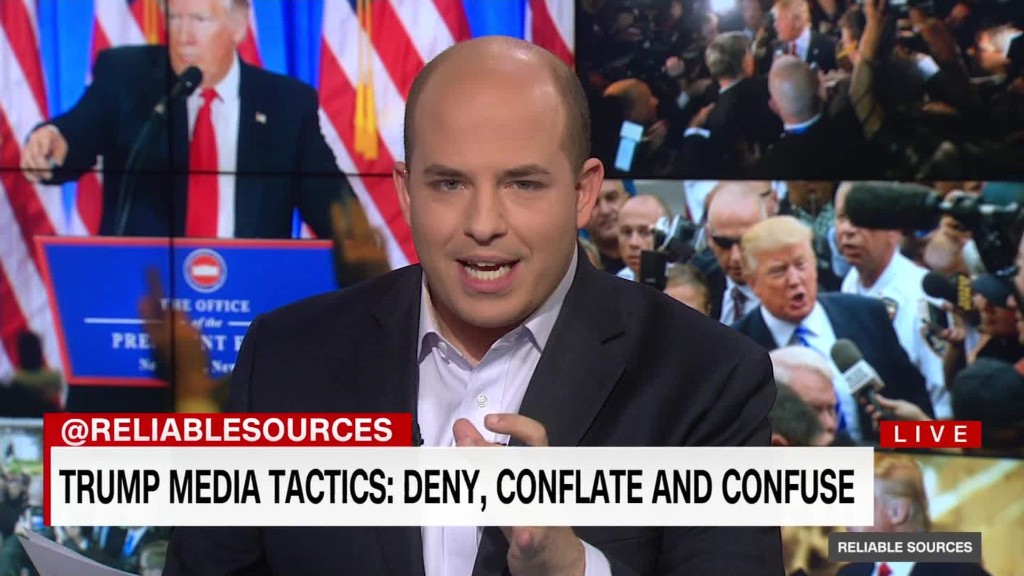 The Trump transition team's calls for an apology from CNN correspondent Jim Acosta are being met by something else: a strong statement from CNN supporting Acosta.
"Being persistent and asking tough questions is his job, and he has our complete support," the network said Monday morning.
Acosta attracted President-elect Donald Trump's ire during a contentious press conference last Wednesday. After Trump criticized CNN from the podium, Acosta interjected and forcefully tried to ask a question.
Related: Donald Trump attacks press, conflates CNN, BuzzFeed reporting at news conference
"I felt it was only fair that if our news organization is going to be attacked, that we get a chance to ask a follow-up question about what Donald Trump was talking about," Acosta said on television afterward.
Incoming White House press secretary Sean Spicer has repeatedly said that Acosta should apologize.
Speaking on Fox News on Sunday, Spicer said, "The idea that he took no responsibility for his behavior was highly unacceptable and inappropriate, and he does owe us and his fellow members of the press corps an apology for his behavior."
Acosta and CNN have declined to apologize.
The dispute is partly about what happened afterward, when Spicer warned Acosta about his behavior.
Spicer claimed on Fox that Acosta mischaracterized the conversation.
CNN responded in its statement on Monday: "As we have learned many times, just because Sean Spicer says something doesn't make it true. Jim Acosta is a veteran reporter with the utmost integrity and extensive experience in covering both the White House and the President-elect."
What the two men agree on is that Spicer told Acosta, "If that happens again," at a future press conference, "I will have you removed."
Spicer's argument is that Acosta's behavior was "highly unacceptable." Trump's conservative media allies agree. Acosta disagrees.
The next day, he said on CNN's "New Day:" "I'm going to do the news. We're going to keep doing the news."