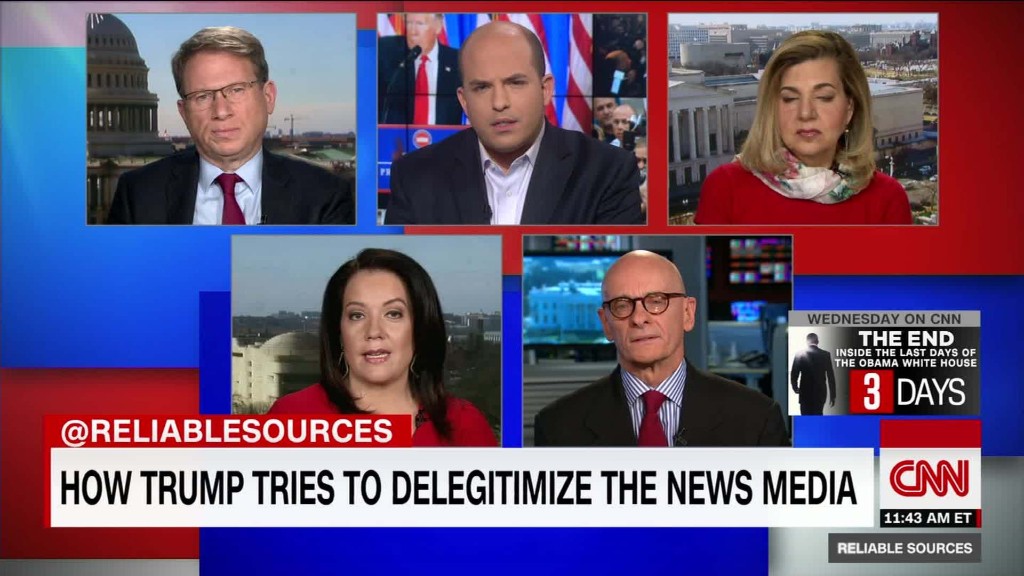 Laura Ingraham, a conservative talk radio host and Fox News contributor who recently was in contention for a job in President-elect Donald Trump's administration, said Tuesday that she's open to running for the United States Senate in Virginia next year.
"I'm considering," Ingraham said on "Fox & Friends." "I haven't made any decisions yet."
If Ingraham does enter the race, it would potentially set up a high-profile matchup with Tim Kaine, Virginia's junior senator who served as Hillary Clinton's running mate in last year's presidential race.
But a Senate bid -- or even just considering one -- could bring Ingraham's nearly decade-long run at Fox News to at least a temporary end. The network has been forced to cut or suspend ties with on-air talent in the past due to their political activities.
Last summer, Fox halted Newt Gingrich's contributor role when the former House speaker was being considered as Trump's vice presidential nominee. (Gingrich returned to Fox weeks later, after Mike Pence joined Trump's ticket.) In early 2015, former Arkansas Governor Mike Huckabee left Fox, where he hosted a weekly talk show, to explore a presidential run.
A Fox News spokeswoman did not respond to a question about Ingraham's status as a contributor. Ingraham also did not respond to a request for comment.
Related: How Jennifer Rubin went from Romney 'shill' to Trump scourge
Ingraham promised in her "Fox & Friends" appearance Tuesday, perhaps jokingly, that any future announcement on a Senate campaign would come on the show, on which she is a frequent guest.
Kaine, a former Virginia governor who was elected to the Senate in 2012, would likely begin the race as the favorite. He has boasted solid approval numbers during his first term as a senator; a Quinnipiac University poll last month found 58% of voters in the commonwealth approved of his job performance.
But Ingraham may be encouraged by the performance of Republican Ed Gillespie in Virginia's 2014 Senate race against incumbent Sen. Mark Warner. Gillespie, a former White House adviser, defied virtually all expectations to nearly upset Warner. Trump similarly outperformed expectations in Virginia last year, finishing within five percentage points of victory in a state that many had placed safely in Clinton's column for months.
Ingraham said Tuesday that she's been courted to challenge Kaine by some "well-connected" individuals in Virginia.
"And that's very flattering," she said.
It's the second time in as many months that Ingraham has openly discussed her interest in a job outside the media. Following Trump's victory in November, Ingraham confirmed that she was under consideration to become the next White House press secretary. The job was ultimately given to Sean Spicer.
Related: Trump picks Sean Spicer as press secretary
If she were to run for Senate, Ingraham might prove as hostile toward the news media as Trump. Press criticism has long been a calling card for Ingraham, who is a best-selling author in addition to her radio and television roles.
During a fiery speech at last summer's Republican National Convention in Cleveland, Ingraham called out her "friends" in the arena press box.
"To all my friends up there in the press, you all know why in your heart Donald Trump won the Republican nomination...You know why he won it? Because he dared to call out the phonies, the frauds and the corruption that has gone unexposed and uncovered for too long," she said. "Do your job."
But Ingraham has had careers outside of radio and TV before, too. She once clerked for Supreme Court Justice Clarence Thomas, and served as a speechwriter in Ronald Reagan's administration.
Ingraham cited those experiences when she discussed her interest in the Senate race on Tuesday.
"It's always good to mix things up," she said. "I've been in Washington a long time and I have a great respect for the Congress and institutions of government."