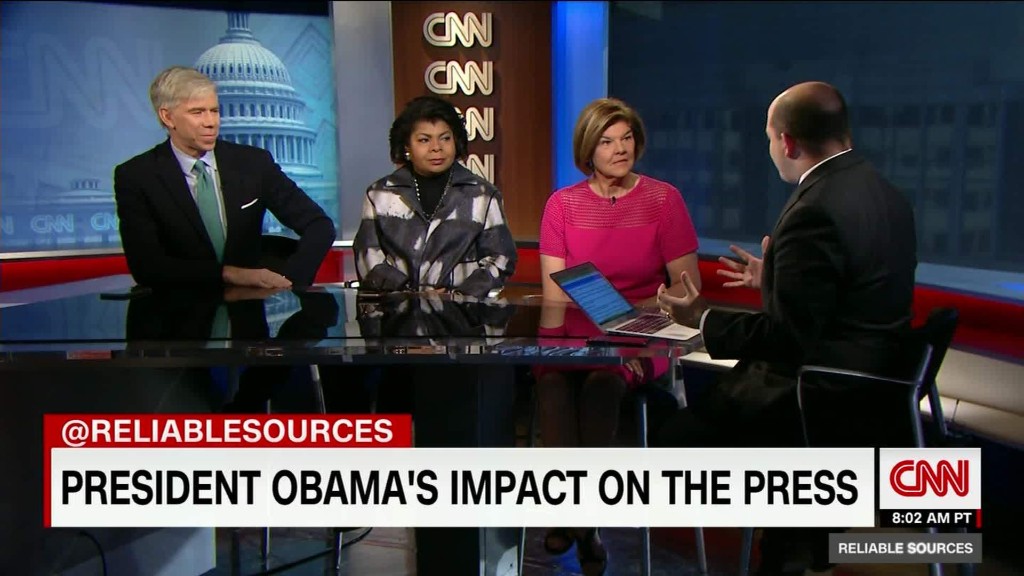 Mikey Dickerson, who worked to drag the federal government into the digital age, has really earned a vacation.
This week will be his last chance to work another 17.5-hour day as the first administrator of the U.S. Digital Service. He turns in his government-issued iPhone Tuesday and will work his last shift from his basement office at the White House Friday.
The work has been the most meaningful of his career, but his body has paid for it.
"I'm noticing a lot of things doctors would say you should expect after living under intense stress for two or three years," said Dickerson, who spoke exclusively with CNN about his time leading the USDS.
In October 2013, Dickerson was a Google engineer living in California. He flew to Washington to help save Healthcare.gov, which was in the throes of a much-publicized, disastrous rollout. Dickerson was issued a Blackberry and started working 17.5-hour days, including weekends. He spent nearly three months on the project. At times he hallucinated from a lack of sleep.
Related: Obama was an innovation junkie. Will Trump follow in his footsteps?
With Healthcare.gov fixed, Dickerson returned to Google (GOOGL). But he was lured back to Washington in August 2014 to lead what would become the U.S. Digital Service, a group of techies of standout talents, tasked with making government's digital services better.
In his two and a half years, USDS grew from a team that could fit around a small table to a group of 200. Most work in the White House today, but there are also teams embedded at federal agencies like Veterans Affairs and Homeland Security.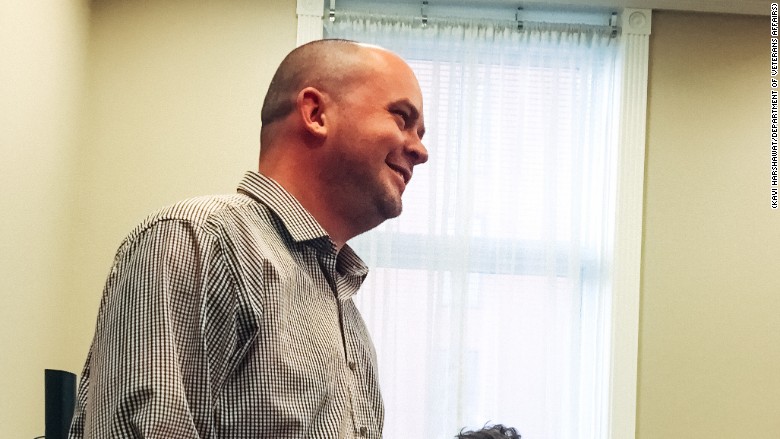 Dickerson is proud of the range of projects the U.S. Digital Service pulled off, including helping 20 million Americans sign up for health care. It has also modernized the immigration system and streamlined disability claims for veterans. An updated refugee admission process removed a processing delay that held up thousands of applications for up to two months. The team also launched a website to help students navigate loan repayment plans.
Now Dickerson, who must exit as a political appointee, is excited to see others pick up the baton and continue the work. He believes that 1.5 to 2 years is the right amount of time to dedicate to such exhausting work.
"People really go all out and pull out all the stops. No one can do that forever," said Dickerson, who is 38.
Some USDS employees will stay on through the transition.
His time in Washington has taught him lessons about government. It's not a faceless bureaucracy. It's just as good as the people working inside it. Life inside the Beltway also exposed him to the culture gap between how the tech world operates and how government operates.
Because government sometimes shifts citizen's requests from agency to agency, it creates chances for people to fall through the cracks. It's not the ideal design to serve users, according to Dickerson. For example, a soldier will go from being served by the Defense Department, to Veterans Affairs once they retire.
"It's a drastic understatement that there's still a lot of work to be done," Dickerson said.
The U.S. Digital Service is remarkably small when compared to all the information technology efforts inside the federal government, roughly one-thousandth of the total size, according to Dickerson.
He's concerned about the impact a new administration could have on citizens who depend on the Affordable Care Act for health care.
"The important outcome to me is much more what's going to happen to the citizen, that's what it was about from the beginning," Dickerson said. "I am not personally going to get tremendously hung up on if the exact pieces of technology we made are the way citizens receive services in the future."
He was also quick to note that a Republican Congress signed off on funding his team.
And he's not sure yet where he'll work next. He said he's energized by the political environment, and wants to find a way to keep contributing to the causes he's worked on.
When he came to Washington, much was made of his casual dress, which clashed with the formal culture in the nation's capital. Dickerson said he probably wore a suit 30 or 40 times during his 893 days at the White House. (If he was meeting with the president, or eating in the White House Mess, he'd dress up.)
But he does expect to wear a suit again eventually.
"I'll probably have to go to another wedding or funeral," he said.