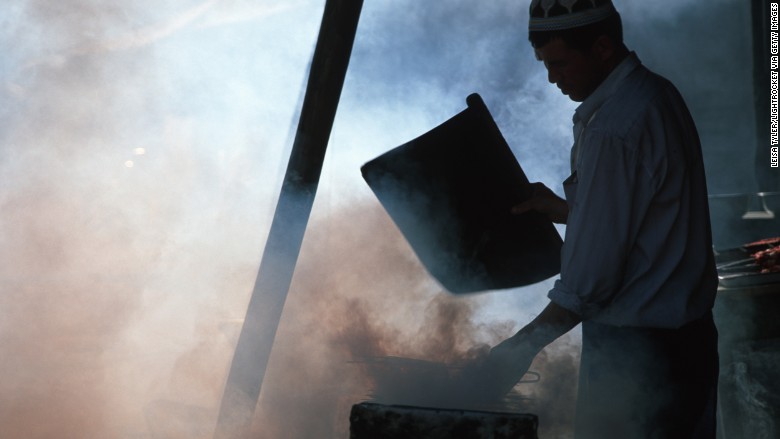 China's problem with fake goods even includes the condiments and seasonings that people sprinkle on their food.
Authorities in northern China say they have busted several underground factories that were churning out counterfeit versions of products like soy sauce and spice mix.
The fake goods were being made in a district of the industrial hub Tianjin and passed off as real brands owned by major companies.
Police acted after an investigative report from state-run newspaper Beijing News exposed the problem. The article reported that the fake food items were being produced on a large scale, using dirty tap water, industrial salt unfit for human consumption and recycled spices bought at knockdown prices from other factories.
The newspaper estimated that around 50 family-run factories had been making fake condiments and seasonings for as long as a decade, producing up to 100 million yuan ($14 million) of them every year. Materials were often stored in the open next to rubbish dumps, it reported.
Related: The 'fakes' industry is worth $461 billion
CNN wasn't able to independently confirm the details of the Beijing News report. Local government officials in Tianjin didn't immediately respond to requests seeking further comment.
China's Food and Drug Administration said in a statement that it had ordered an investigation of the claims.
"Local food and drug regulatory authorities should seriously investigate and rectify counterfeit and shoddy food products," the statement said.
Nestle, which owns several of the brands that were reportedly being copied, said it condemns "any illegal counterfeiting of food and beverage products."
"We are working closely with the authorities to identify and take action against counterfeiters in order to protect consumers," company spokeswoman Liu Ying said.
Another big food firm, Lee Kum Kee, urged consumers to buy seasoning products through established channels like supermarkets. It said that from past experience, most counterfeit products are "sold to small or medium sized street vendors or wholesale markets."
Other major companies whose products the Beijing News says were being ripped off -- including Knorr and Wang Shou Yi -- didn't respond to requests for comment Wednesday.
Related: China box office scam: Phantom screenings, fake sales
According to the Beijing News, the counterfeiting operation in a residential area of Tianjin was large and sophisticated. The dozens of factories each had dozens of employees, with surveillance cameras and spotters stationed outside to warn of any potential inspection by the authorities.
The newspaper said it was tipped off to the operation by a whistleblower, after which reporters accompanied anti-counterfeiting officers on a raid of one of the workshops.
China has been plagued by food safety problems in recent years.
Almost half of Chinese food-processing plants fail to meet internationally acceptable standards, according to a 2015 report. Last year, hundreds of tons of smuggled frozen meat, including one batch from the 1970s, were seized in Hunan province.
In December, the Chinese Food and Drug Administration said it had conducted 15 million inspections in the first three quarters of 2016, during which more than 500,000 incidents of illegal behavior were found.
-- Christy Chen contributed to this report.