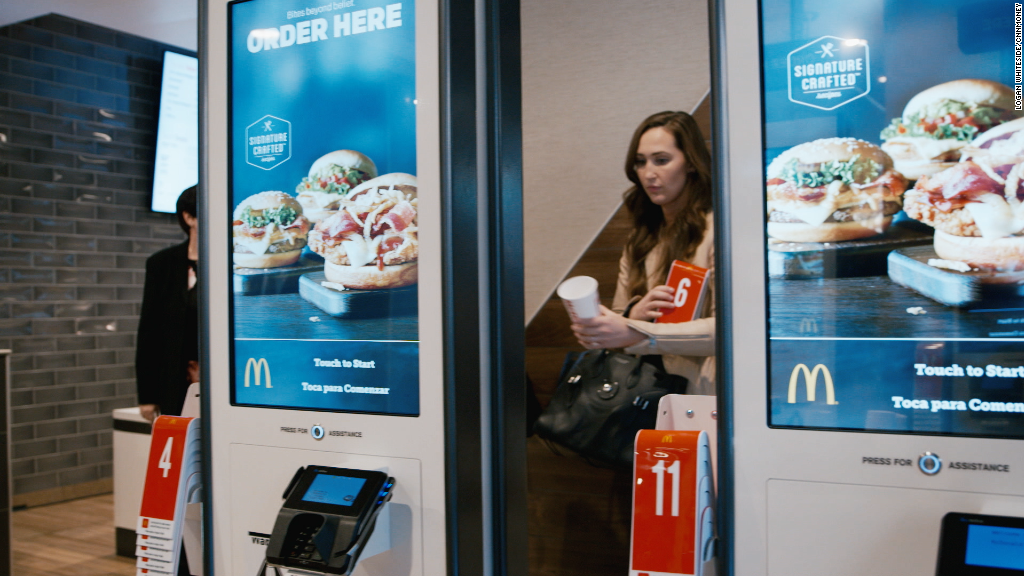 McDonald's Big Mac is getting even bigger. And smaller.
For those who think the Big Mac is a bit too big, McDonald's is coming out with the Mac Jr. For those who think the Big Mac isn't quite big enough, McDonald's is unveiling the Grand Mac.
McDonald's (MCD) said it's going company-wide with the burgers after successful test markets earlier this year in Ohio and Dallas/Fort Worth.
The Big Mac is distinguished by the fact that it has two burger patties instead of one, and it also has the famous "special sauce." The Grand Mac adds more beef to the two patties, totaling one-third of a pound of beef. The Mac Jr. has just one larger patty, loses the middle bun, but keeps the special sauce.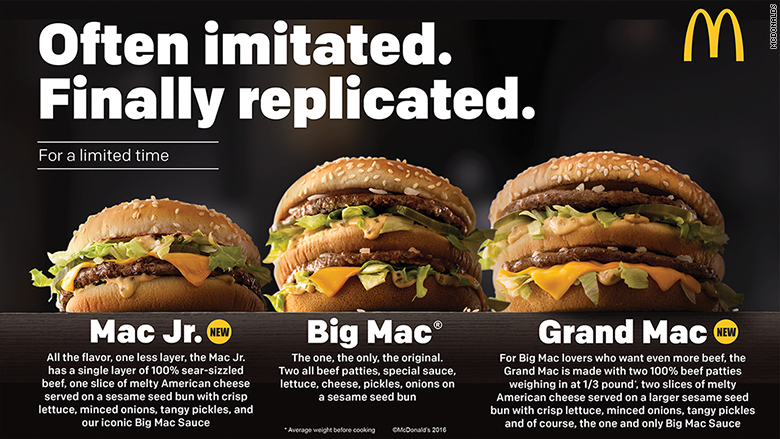 Related: Father of the Big Mac dies at age 98
The Big Mac was invented in 1967 by Michael "Jim" Delligatti at his franchise in Uniontown, Pa. Delligatti, who eventually owned 48 franchises, died at age 98 in November, just weeks after McDonald's first announced plans for the Grand Mac and Mac Jr.
This is the latest change from Steve Easterbrook, who became CEO in 2015. Easterbrook has experimented with fast food innovations, including self-order kiosks, mobile pay options, updated interior design and table service. He also pioneered the all-day breakfast menu, which has helped to drive revenue and profits.