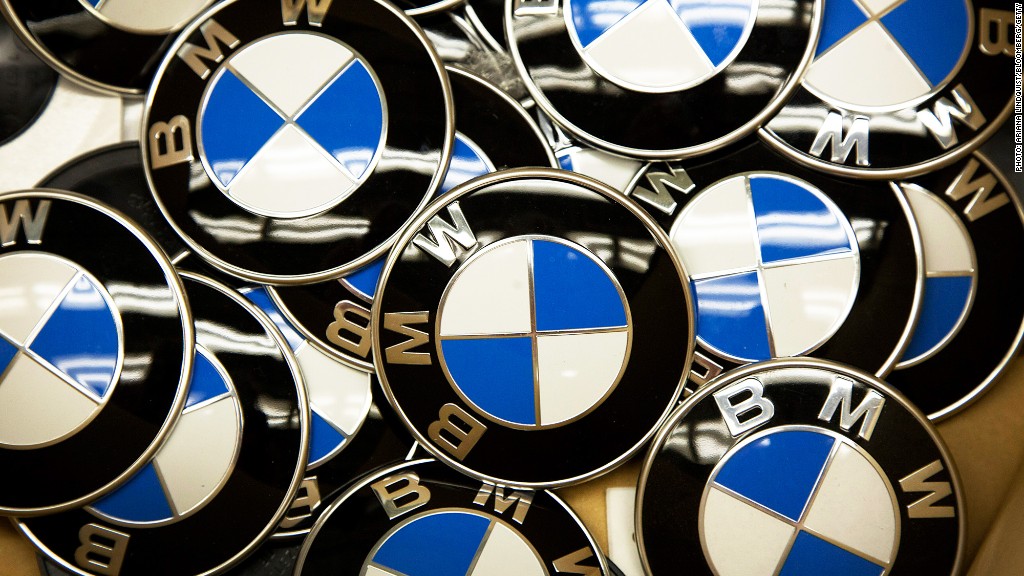 Robert Sheridan is a 40-year-old GM worker who voted for Donald Trump. He can barely contain his excitement about Inauguration Day, even though it will be a rough day for him on a personal level.
He's one of 2,000 GM factory workers losing their jobs on Friday, the same day that Trump will be sworn in as the 45th president.
Sheridan -- and thousands like him -- are desperately hoping Trump will save their jobs.
"Please help us in Lordstown," says Sheridan, a soft-spoken Midwesterner with three kids. "This is a great middle class job. You can't find one better around here."
These are GM's first layoffs in six years. About 1,200 workers in Lordstown, Ohio (where Sheridan works) are getting the ax and another 800 in Lansing, Michigan -- both key states that led to Trump's victory. Given the vote totals, many of these workers likely voted for Trump, breaking ranks with the United Automobile Workers union that backed Hillary Clinton.
Trump appeared to hear their outcry. In early January, he slammed GM in a tweet.
"General Motors is sending Mexican made model of Chevy Cruze to U.S. car dealers-tax free across border," Trump tweeted.
"Trump's tweet really gave us hope," Sheridan says. He's worked at GM (GM) for seven years and makes $25 an hour installing brake lines. It's the kind of pay that finally allowed him to buy a house and decent sports equipment for his kids. Other factories in the area pay only $9 to $12 an hour.
Related: Donald Trump's childhood home heads to auction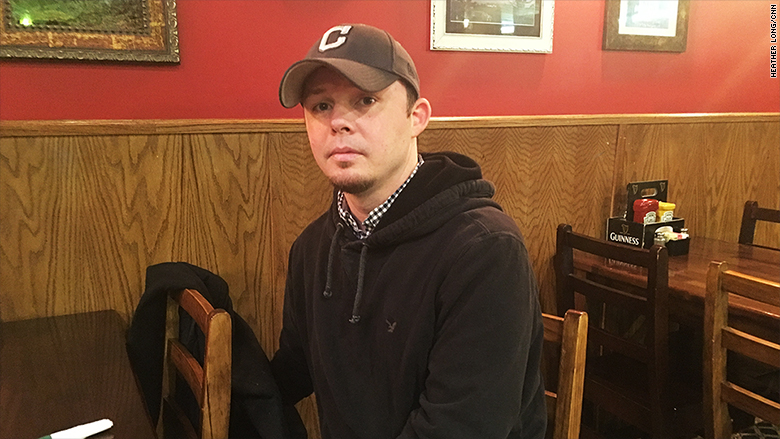 GM still doing layoffs in Ohio and Michigan
This week, Trump did a U-turn and thanked GM. The car giant announced Tuesday it would invest heavily in the U.S., generating about 2,000 "new and retained" factory jobs in the coming years. Trump cited it as another example of how he's delivering "big stuff" for America, although GM said the plans had been in the works for awhile.
But that doesn't help workers in Lordstown and Lansing. Those 2,000 workers are still losing their jobs now, GM confirmed. On top of that, another 1,300 factory workers in Detroit are scheduled to get the ax in March.
It's another blow to America's Rust Belt.
"This county has been going downhill, slowly," John Fowler, a retired GM worker, lamented as he gazed out of the McDonald's window in Warren, the town next to Lordstown. The region is about an hour's drive from Pittsburgh or Cleveland.
Related: GM to invest $1 billion in U.S. plants
Counting on Trump to bring back jobs
Just about everyone in the Lordstown area knows someone who has worked at GM. Cars are in everyone's blood. Local diners and Dairy Queens are decorated with clocks and posters depicting American-made cars. Anyone driving a foreign car is likely to get a look ... not a friendly one.
"GM is the pride of this town. We build these cars. And we buy these cars," says Heather Lexso, a 41-year-old mom of three, who has worked at the GM plant in Lordstown since 2012.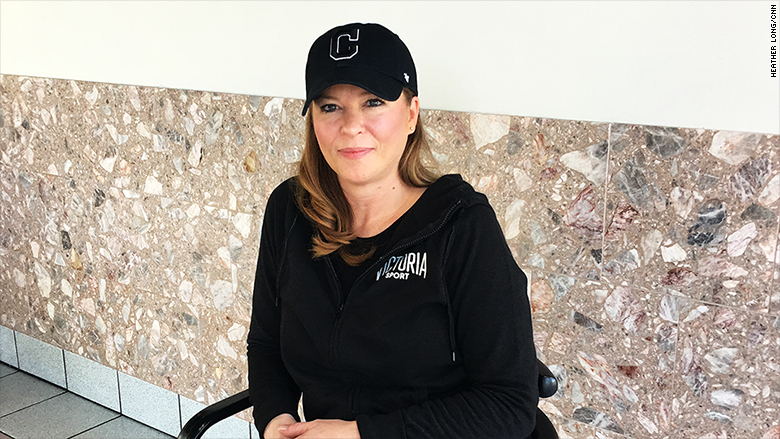 GM is the top employer in the Trumbull County, where the plant is located. The county voted solidly for President Obama in 2008 and 2012. But in 2016, it went 51% for Trump.
Like many in the region, Fowler voted Trump for one reason: "Trump wants to bring the jobs back to this country. We need jobs here."
In its heyday in the late 1980s and early 1990s, the GM plant in Lordstown employed about 15,000 in the factory. Now it's down to 4,500. After Friday, the factory will employ barely over 3,000 workers, meaning GM will no longer be the top employer in the area, according to the county.
Still, it's a coveted job because of the pay. Many GM workers in Lordstown make about $60,000 a year, the UAW says.
"If you could get a job at GM, it was like winning the lottery," says Lexso, who will also lose her job on Friday, which also happens to be her husband's birthday. "I don't think I'll ever earn $25 an hour again."
CNN wants to know: Is your town losing jobs?
Many ask why workers like Lexso and Sheridan don't pack up and move somewhere else for a job. GM says it's trying to find other openings for workers. Some are heading to Tennessee.
But it's not that easy, especially for people with deep roots and family ties. Lexso has three children. Her husband nurses an injury from his factory job at another plant and she's also caring for two sick uncles.
Her best hope is for a job to open up again in Lordstown or at the GM plant in Parma, Ohio, about an hour away.
Related: U.S. inequality keeps getting uglier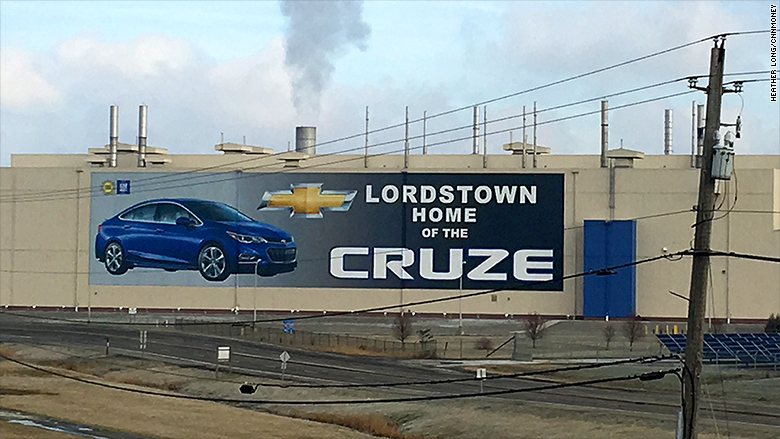 "I'd like to see everything brought back here," says Glenn Johnson, the president of UAW Local 1112 in Lordstown. He remembers walking into GM as a "19-year-old kid" in the late 1970s, when jobs were fairly easy to get. Today he faces a deluge of workers coming by his office to shout or cry.
"We're a hot spot in Ohio. The Democrats underestimated how many angry people there were here," says Johnson. He credits President Obama for keeping the auto bailouts going and saving many jobs a few years ago. Johnson has a photo of Obama on his office wall.
U.S. car sales have surged in recent years, hitting records in 2015 and again in 2016. All that demand made places like Lordstown boom.
But people don't buy new cars every year. And there are fears these layoffs in Lordstown could be a sign of what's to come elsewhere if the industry slows down.
Related: The party may be over for car sales
The Lordstown plant is especially hard hit because it produces just one car: The Chevy Cruze sedan. It's a small car that was in huge demand when gas prices were high several years ago, but it isn't selling as well now.
"It's absolutely about supply and demand," laments Johnson. "Consumers have decided they are choosing not to buy small cars."
GM and the UAW stress that the job losses in Lordstown and Lansing this week aren't because of Mexico (or anywhere else overseas).
Still, there's no love in Lordstown for the U.S.-Canada-Mexico free trade agreement NAFTA. Even union Democrats like Johnson hope Trump will follow through on his promises to push for "fair trade."
"I think NAFTA was a mistake," says Johnson. "Ross Perot pretty much had it right when he called it a 'giant sucking sound.'"
For now, there's extra reason for the GM workers to watch Trump's inauguration. They are banking on this president.
"We need these jobs," says Lexso, who fears the town will be let down. "People here put their faith in Trump."
To contact the reporter about GM jobs or other U.S. jobs, email heather.long@cnn.com.