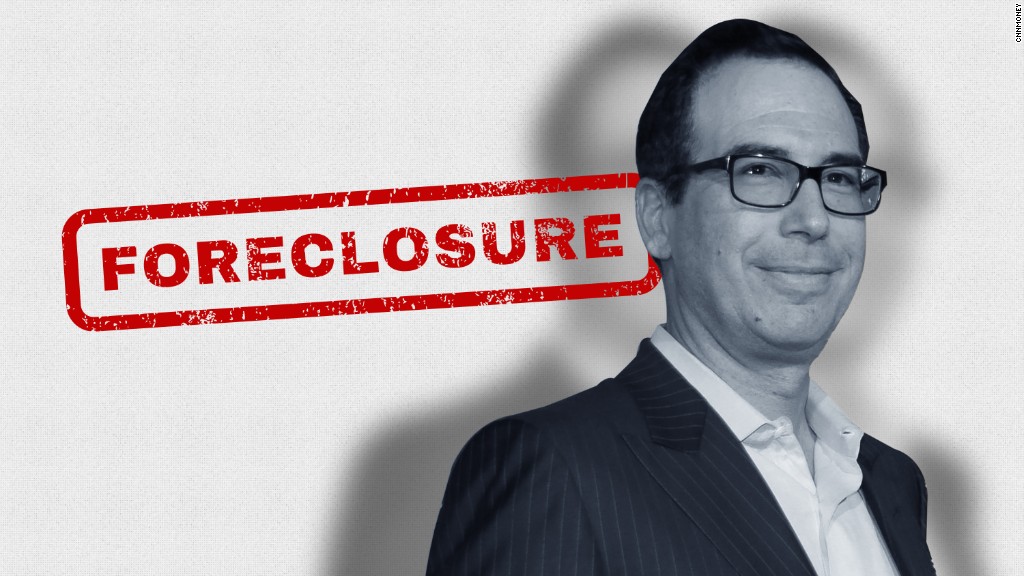 Steven Mnuchin, Donald Trump's nominee for Treasury secretary, has been dogged by critics who say his former bank's aggressive foreclosure practices cruelly hurt homeowners.
But one name in particular haunts him -- the Octomom.
Mnuchin was asked at his Senate confirmation hearing Thursday about reports that the bank, OneWest, tried to foreclose on elderly homeowners in Florida, including a 90-year-old woman who had failed to pay 27 cents on an insurance bill.
Related: Treasury pick Mnuchin defends record on foreclosures
While defending his stewardship of the bank, the Cabinet pick said he couldn't discuss specific loans because of privacy policies.
Then he volunteered the nickname of Nadya Suleman, the California mother who became a media sensation after giving birth to eight babies at once in 2009.
"The most troubling loan we had was actually to the Octomom," Mnuchin said. "That was a terrible situation, and we worked very, very hard to move her to another home that they could afford."
Suleman's struggles to raise her 14 children -- she had six before giving birth to the octuplets -- have been well-chronicled.
In 2012, she announced that she would perform at adult entertainment shows so she could raise money for her children. At the time, the home she bought after giving birth to octuplets had been placed in foreclosure.
Two years later, Suleman was sentenced to probation in a welfare fraud case. Authorities accused her of not reporting almost $30,000 she earned performing in adult films and as a topless dancer after applying for public assistance. She agreed to pay restitution.
An image consultant told The New York Times in 2014 that she helped Suleman find a place to live and help with the kids.
Suleman could not immediately be reached for comment Thursday.