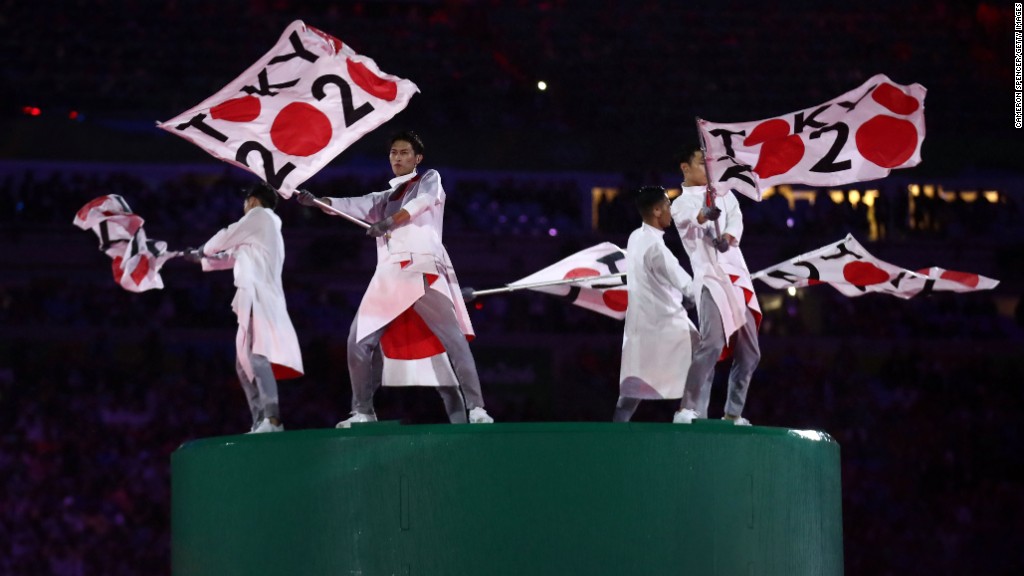 Alibaba has bagged a big Olympic deal.
For 12 years, the Chinese e-commerce giant will supply technology to the International Olympic Committee to help organize the Games, support a new shopping platform for merchandise and run a Chinese version of the Olympic internet TV channel.
Jack Ma, the founder and executive chairman of Alibaba (BABA), announced the deal at the World Economic Forum in Davos, Switzerland, alongside IOC President Thomas Bach.
Ma called it a "historic day for Alibaba."
"This is a long term agreement, we are the first Chinese company to engage in an agreement like this, and we are hoping we can empower the Olympic movement even more," Ma said.
Alibaba will create a global e-commerce platform that will sell official Olympic products to fans.
"All our 206 national Olympic committees will be able to connect better with fans looking for Olympic-licensed products," said Bach.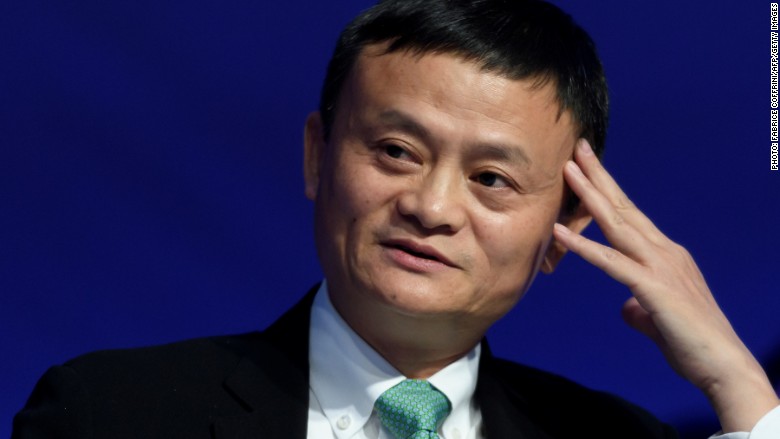 Related: Jack Ma warns of 'disaster' if Trump doesn't work with China
The deal will last until the 2028 summer Olympics, covering the next six games -- three winter, three summer.
Alibaba will support the organizers of each games, and in return receive rights including advertising and promotional use of Olympic marks and imagery from the Olympic Games, as well as marks from the National Olympic Committees.
Neither Alibaba nor the IOC would comment on the financial value of the deal.
Alibaba has also become a partner of the "Olympic Channel," launched after the 2016 Rio Olympics to show Olympic content all year round online and on iOS and Android mobile apps.
Bach said the deal was first discussed a year ago. "[Ma] inspired me from the very first moment...now we are here to announce this exciting partnership," he said.
One area of potential friction is counterfeits on Alibaba's platforms. (The U.S. just returned Alibaba to its "notorious markets list" for pirated goods.) The IOC and national organizing committees go to great lengths to protect Olympic trademarks.
Ma pledged to do more to tackle the problem. He said Alibaba is spending more than one billion yuan to fight the problem, but admitted there was no easy answer.
"We are listing more than 1.2 billion products on our site, this is a huge world, governing and managing a world like this is not easy," he said. "This is something that I am gonna fight for... we are confident that by working together [with the IOC], we are going to create a masterpiece," he said.