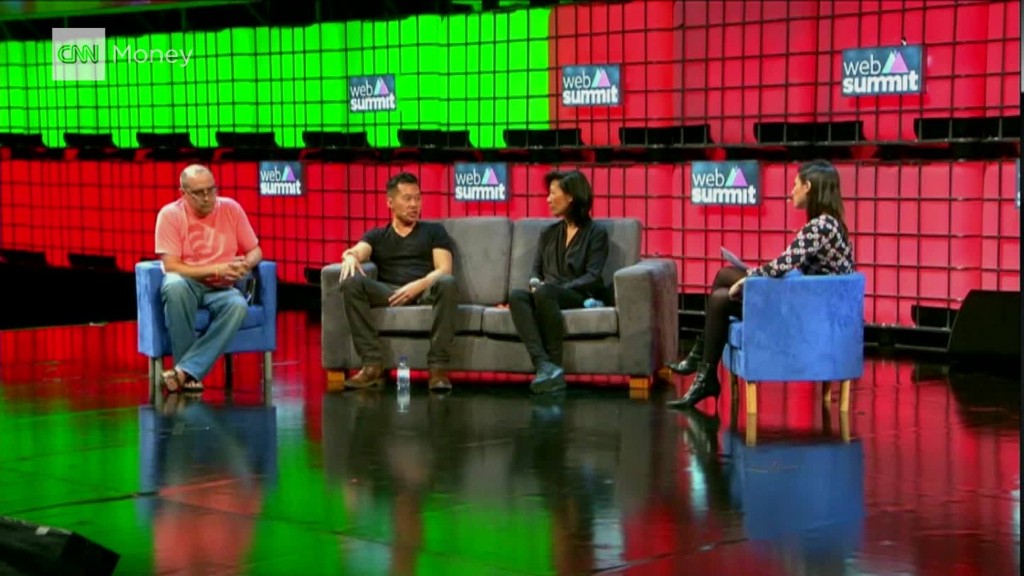 Trump made a lot of promises for his first hundred days in offices. Now, Silicon Valley has launched a "Track Trump" dashboard to hold him accountable for keeping those promises.
Topics like immigration, trade and healthcare are all featured on the website, which aims to help people sift through the noise. Progress will be tracked by actual policy changes, rather than tweets and public statements.
"Trump has said he's going to do these things in the next 100 days," Y Combinator president Sam Altman, who is helping lead the efforts, told CNNTech. "Let's get a sense for what actually changes."
The dashboard pulls on data from the Trump campaign's "Contract with the American Voter," which outlined the president's 100-day action plan.
Those include the construction of a wall on the United States-Mexico border, a 35% tax cut for middle class families with two children, and to fully repeal and replace Obamacare.
Related: Twitter transfer of power: Trump gets @POTUS
The dashboard tracks the issues with "no action," "steps taken" and "policy implemented."
The idea is to take Silicon Valley's data driven approach to measuring success and apply it to Trump's many campaign promises.
"So much gets distracted by political theater and crazy tweets," Altman said.
Altman is one of four people involved in the project. Two of them -- a former organizer for the Clinton campaign and a doctoral student in public administration -- will be working full time on the database.
Altman, who was a vocal critic of Trump during the campaign, says the site is non-partisan. It's a data-driven approach to measuring how political action lines up with rhetoric.
"The fundamental way you evaluate how well an organization is doing [is] you look at his short-term stated goals and track the metrics," Altman said.