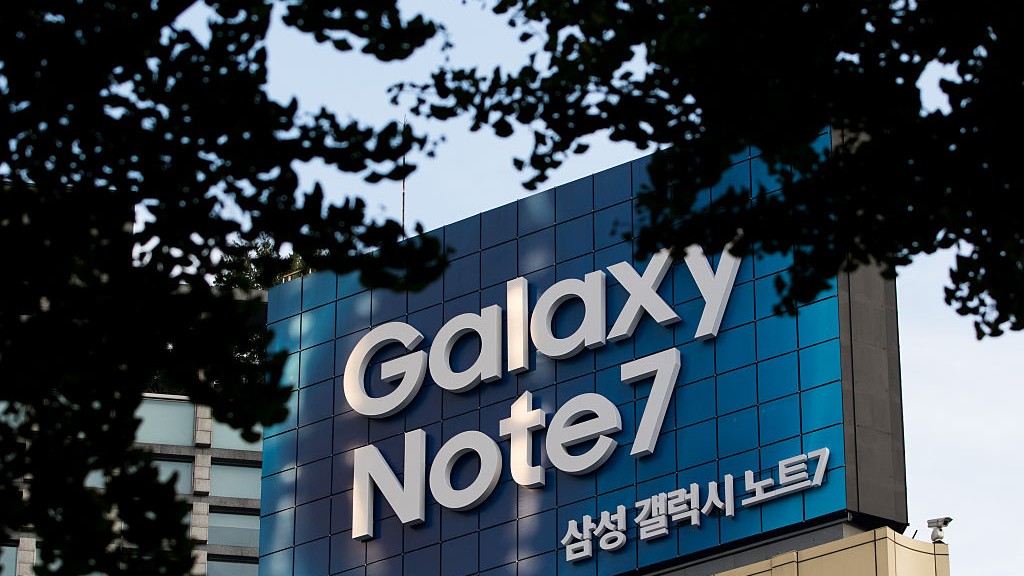 Samsung is blaming poorly designed and manufactured batteries for the overheating problems that caused some of its Galaxy Note 7 phones to catch fire.
"Our investigation, as well as the investigations completed by three independent industry organizations, concluded that batteries were found to be the cause of the Note 7 incidents," the world's largest smartphone maker said Monday.
The results of the months-long investigation are Samsung's second attempt at explaining what went wrong with the flagship phone. The first time around, Samsung (SSNLF) blamed the problem on one of its battery suppliers, but its initial response failed to stop the reports of fires and it was eventually forced to kill the product entirely.
The fiasco over the phone wiped out billions of dollars of profits and tarnished Samsung's brand around the world.
Related: Note 7 crisis wipes out almost all of Samsung's mobile profits
On Monday, Samsung and independent investigators said problems were found in batteries from two different suppliers -- the ones that started catching fire right after the phone's launch in August and also those used as replacements.
The first battery's outer casing was too small to accommodate the components inside, causing them to short-circuit and overheat, according to the investigations. The second battery's overheating stemmed from other design defects and a missing key component.
"I deeply apologize to all of our customers," Koh Dong-jin, president of Samsung's mobile communications business, said at a news conference Monday.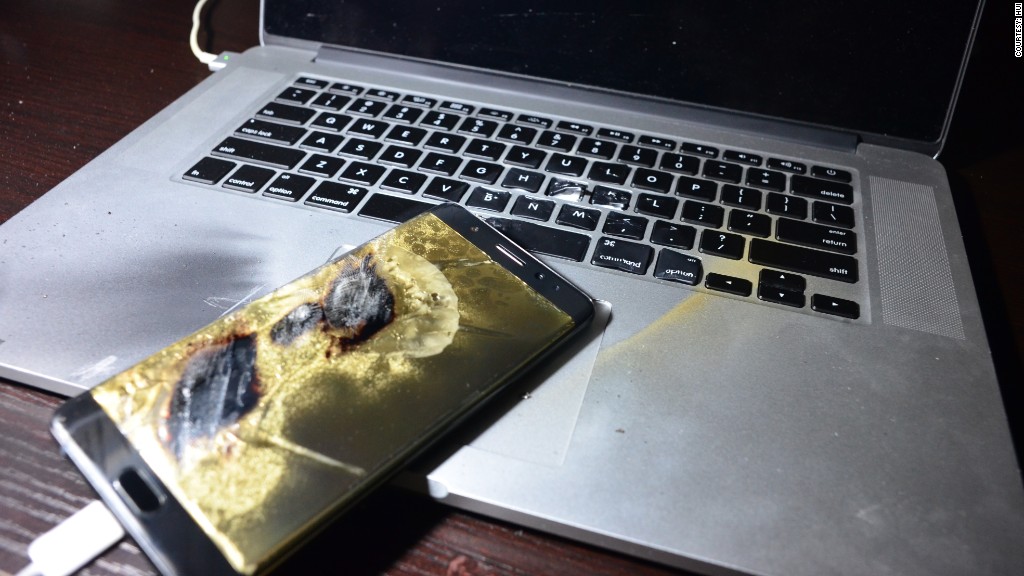 Affiliate company Samsung SDI, which made the first set of faulty batteries, said Monday that it is working hard to secure customer trust and improve safety. Hong Kong-based Amperex Technology, which produced the replacement batteries, said it was preparing an official response.
Samsung and the independent investigators said neither the overall design of the Note 7 phone nor the company's own manufacturing process were to blame for the battery issues.
But Samsung did acknowledge that it may have asked too much of its battery suppliers.
The Note 7 called for a much more powerful battery to satisfy consumers' increasing use of video and games, Koh said. But Samsung did not want to compromise on the size of the phone.
Related: These big companies had a terrible 2016
To meet those needs, new designs and manufacturing technology were used by the battery suppliers.
"We provided the target for the battery specifications," Koh said. "And we are taking responsibility for our failure to ultimately identify and verify the issues arising out of battery design and manufacturing process."
Samsung outlined several steps to prevent a similar debacle happening again. It has formed a "battery advisory group" made up of experts from academic and research centers, and has also introduced stronger quality assurance processes, including random inspections of suppliers' batteries.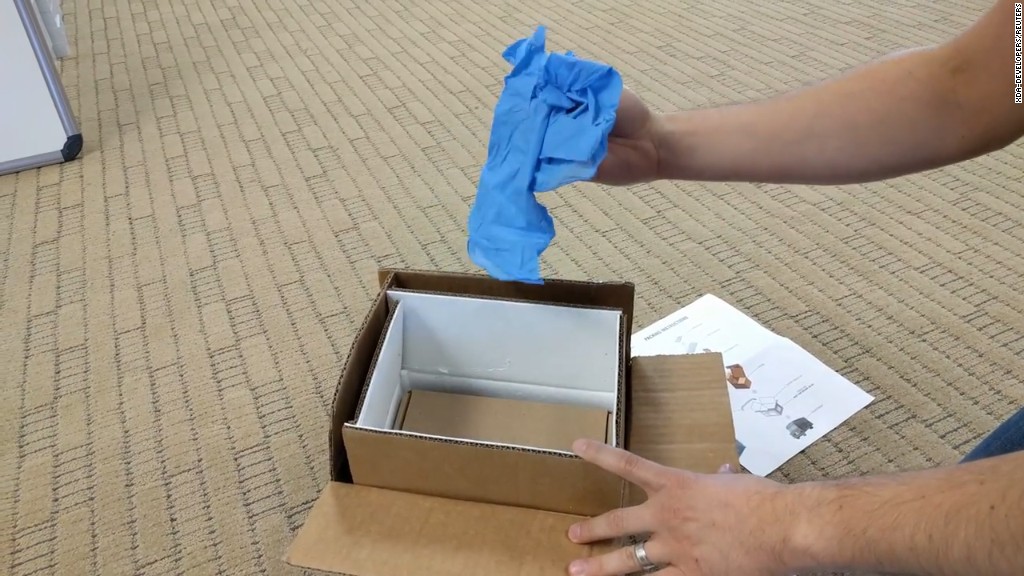 Absent from the press conference was any admission that Samsung's corporate culture may have played a role in the Note 7 debacle.
"Samsung is a very aggressive company. Was something happening in the decision-making process that contributed is the lingering question in my mind," said Bryan Ma, vice president of device research at IDC.
"They still could have taken on more blame themselves," Ma said. "For now they've done the least of what they should be doing."
Doron Myersdorf, CEO of battery startup StoreDot, suggested it was too simplistic to blame the batteries alone. Instead, it was the specific combination of the battery and smartphone design that caused the fires.
"The battery itself might pass all the standalone tests and could be perfectly fine when tested outside the phone," he said. "Once the battery is in this specific design of the phone, with no room to swell, it can create this rare situation."
Samsung is one of StoreDot's investors.
Related: These loyalists will stick with Galaxy Note 7 to the bitter end
Problems with the Note 7 emerged immediately after its launch in August, with several reports of phones catching fire. Airlines and aviation authorities started warning passengers not to use or charge the devices on planes.
Samsung stumbled in its early response to the crisis, issuing a massive worldwide recall and offering replacements that it said were safe. But then reports started coming in that the replacement phones were catching fire, too.
In the long run, being "transparent about the Note 7 saga" should help win back customer trust, according to TuanAnh Nguyen, a mobile analyst at research firm Canalys.
Related: Judge rejects arrest warrant for Samsung heir
But for now, "Samsung needs to continue communicating with its customers that the Note 7 incident was an isolated incident, and devices currently on sale and devices sold are not affected," Nguyen said.
The company finally killed off the Note 7 altogether in early October.
Samsung said Monday that 96% of about 3 million Note 7 devices have been returned.
-- Samuel Burke, Stella Ko and Jethro Mullen contributed to this report.