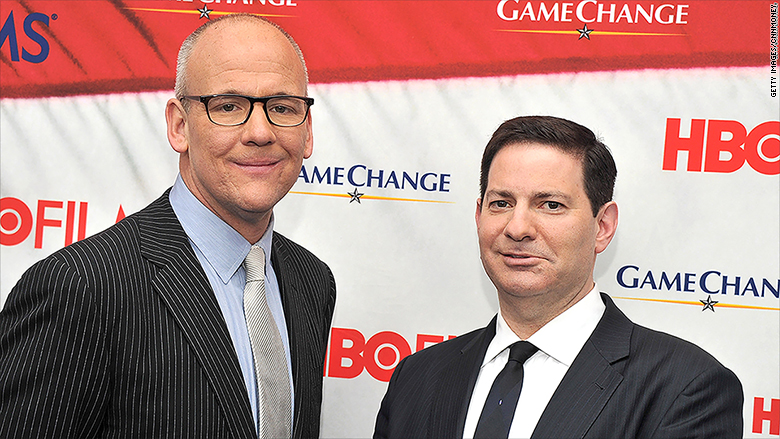 Veteran journalist Mark Halperin has left Bloomberg Politics.
"I am no longer with Bloomberg Politics," Halperin wrote in an email to friends and associates on Monday. "I will have more updates soon on 2017 and beyond, but you might want to follow me on Twitter and Instagram. Just in case."
Halperin and John Heilemann, the co-authors of "Game Change," joined Bloomberg in 2014 to head up a new political vertical and daily television show. That show ceased day-to-day broadcasts in December and officially ended with Donald Trump's inauguration.
Related: Bloomberg to end Halperin and Heilemann's 'With All Due Respect'
Bloomberg had previously said it was in talks with the two men about "a role at Bloomberg as contributors and columnists" following the show's termination. On Monday, a Bloomberg spokesperson declined to provide further comment.
Neither Halperin nor Heilemann responded to requests for comment regarding their current status with Bloomberg.
Halperin appears regularly on NBC and MSNBC, and there is speculation within the industry that he may take on a full-time position with some property owned by parent company NBCUniversal.
Correction: This article originally referred incorrectly to Halperin as an MSNBC contributor.