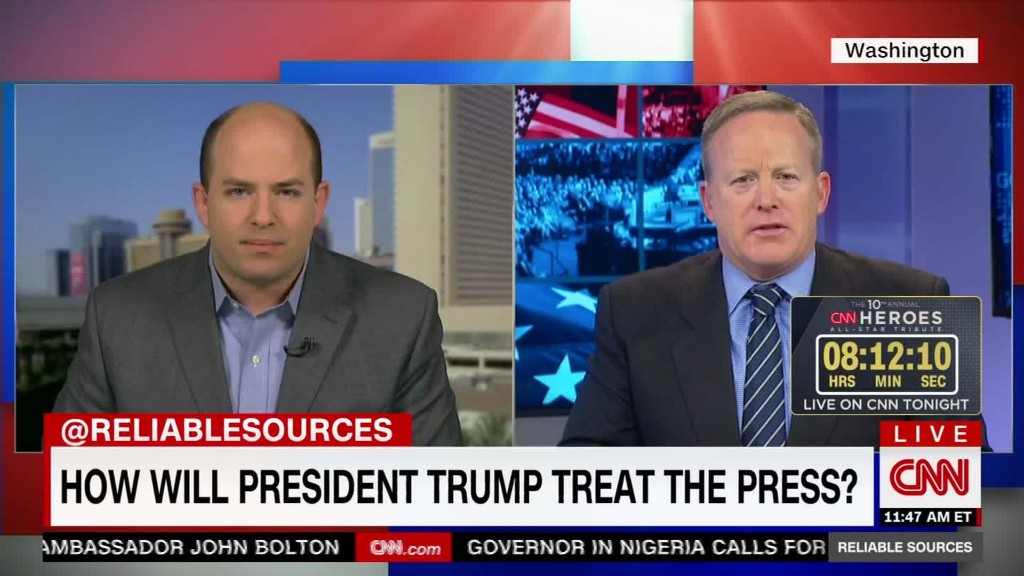 When President Donald Trump took to Twitter on Tuesday night and said he would send federal agents into Chicago if the city failed to address its growing violence, the threat seemed to emanate from nowhere.
But like so many of Trump's tweets, it appeared to be inspired by cable news.
The 45th President of the United States is known to be an avid cable news consumer, and his tweets often seem to be in direct response to something he's just seen on television.
In this case, Trump appeared to be responding to a segment on Fox News.
Shortly after 8 p.m. on Tuesday night, Fox's "O'Reilly Factor" ran a segment about violence in Chicago that included the following statistics: "228 shootings in 2017 (up 5.5% from last year" and "42 homicides in 2017 (up 24% from last year)."
One of the show's guests, Horace Cooper, an adjunct fellow with the National Center for Public Policy Research, a conservative think tank, said, "I don't know another word besides 'carnage' to describe the devastation that's been taking place."
Just over an hour later, at 9:25 p.m. ET, Trump took to Twitter using the same statistics Fox News had used and the same language as Cooper.
"If Chicago doesn't fix the horrible 'carnage' going on, 228 shootings in 2017 with 42 killings (up 24% from 2016), I will send in the Feds!"
Related: Hacker to Trump: Fix your security settings on Twitter
Examples of Trump seemingly reacting to cable news abound.
In November, Trump took to Twitter to oppose burning the American flag, writing that incineration of Old Glory should be met with either "loss of citizenship or year in jail!"
Roughly 30 minutes earlier, Fox News had run a segment about a protest at a Massachusetts college over the school's decision to stop flying all flags after students allegedly burned an American flag to protest Trump's victory.
The night before, CNN aired a report by correspondent Jeff Zeleny refuting Trump's baseless claim that there were "millions" of illegal votes cast in the election. Less than ten minutes later, Trump was retweeting supporters who had maligned Zeleny and CNN.
Related: Two Breitbart staffers join Trump administration
Weeks earlier, Trump claimed in a tweet that the New York Times was "losing thousands of subscribers because of their very poor and highly inaccurate coverage of the 'Trump phenomena.'" That came a half-hour after Fox News ran a segment about an email that Times' publisher Arthur Sulzberger Jr. and executive editor Dean Baquet sent to subscribers in which they reflected on the newspaper's coverage of Trump.
- Tom Kludt contributed to this article