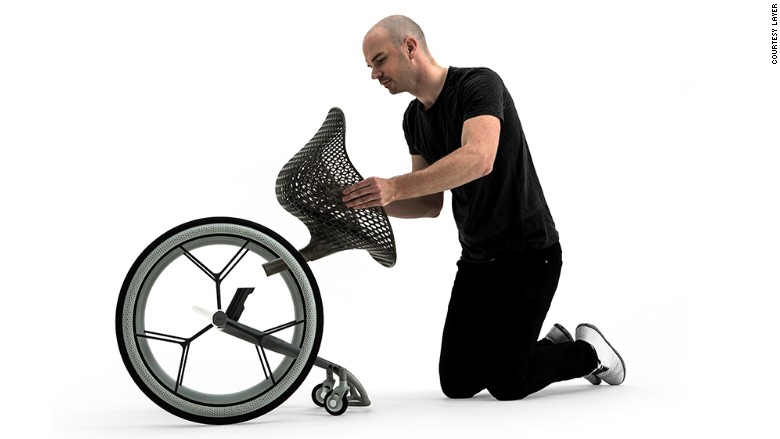 If Benjamin Hubert gets his way, the days of the one-size-fits-all wheelchair could be numbered.
For millions of users, the essential mobility device can feel clinical, mechanical and uncomfortable. Now the British industrial designer thinks he's found the answer: 3D-printing.
His agency, Layer, is using 3-D digital data to map biometric information. The technology allows the design team to create a bespoke wheelchair that fits an individual's body shape, weight and disability.
"This... object performed better, decreased injuries and expressed the individual's sense of style, movement and emotions," Hubert said.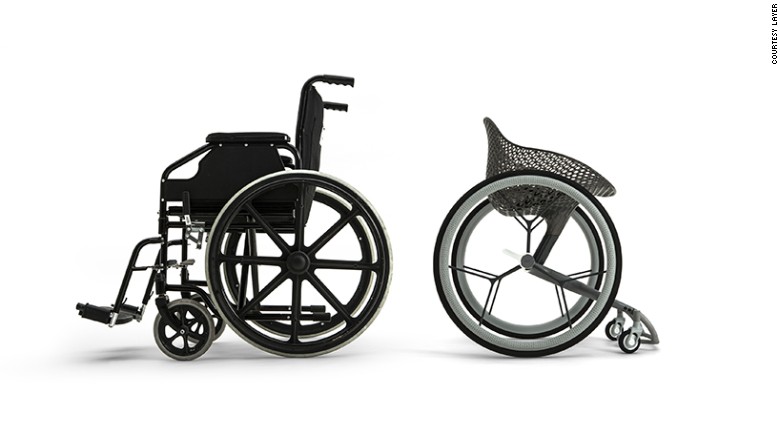 The resin and plastic material used for the seat absorbs shocks and the design ensures the user has the best center of gravity.
Layer, which once focused largely on creating high-end home furnishing products, has shifted its attention to projects that have more social impact.
It involved users in the design process by creating an app where they could specify optional elements, patterns and colors.
It also interviewed users to find out about pain points and frustrations before they began developing prototypes.
"It's a very stigmatized, emotionally charged area of thinking so it became really important for us that it embodied points and views and opinions and voices of the people who we were designing for," Hubert said.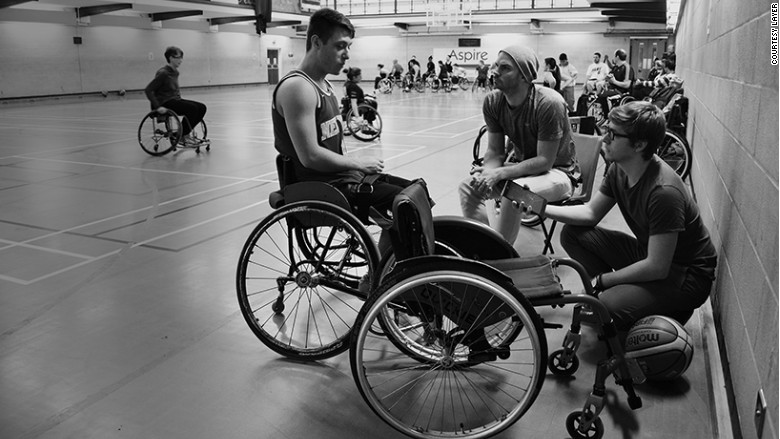 For instance, a user who suffers from a spinal injury may want a taller seat back, while someone who has lost a leg may want the chair to take account of their off-center balance.
Layer's model has won an Innovation by Design award, but the wheelchair isn't yet available commercially.
"[We are] still developing quite a lot, so what you see now is what will change again when we're further down the line," Hubert said.
Before founding Layer, Hubert ran a studio under his own name which spent a lot of time creating signature designer furniture. But while he enjoyed it, he found it didn't represent the core of the team.
"It started to feel like having my name above the door was not the right approach to be as democratic as I wanted it to be or invited the right types of work through the door," he said.
Instead, he wanted to work on projects that involved "proper problem solving" so the team could make a meaningful change.
Layer has partnered with a number of globally recognized brands such as Nike (NKE), Samsung (SSNLF) and BMW (BMWYY) -- but Hubert kept tight lipped on the projects the team was working on.