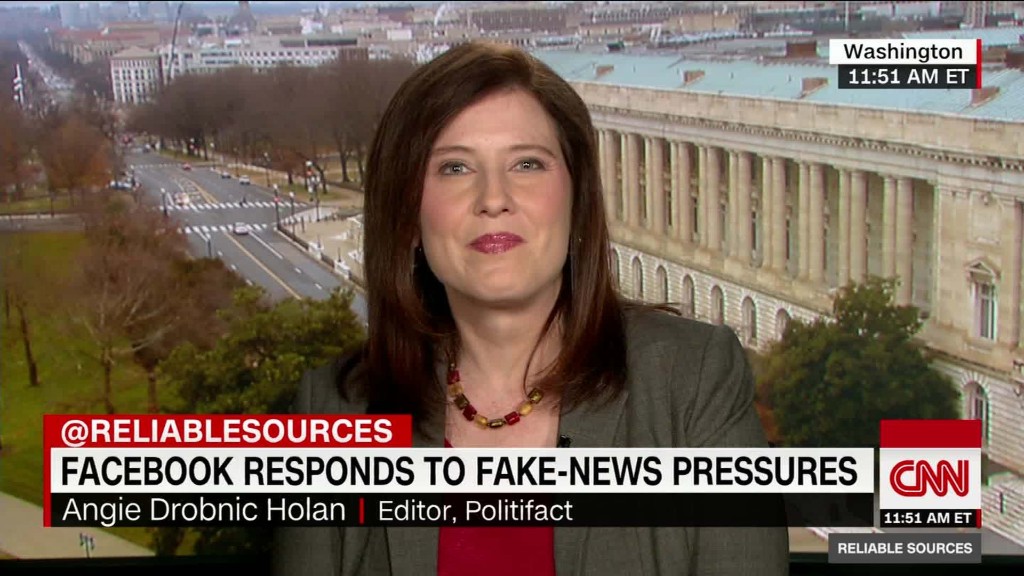 Facebook's trending section is getting an update that may help stop fake news from proliferating on the site.
Instead of surfacing information in its trending section based on how many people are talking about a particular article, the social network announced on Wednesday it will now factor in the breadth of conversation.
That is, how many news articles have been published on the subject, and the volume of conversation surrounding them.
The move comes as Facebook (FB) has been under fire for sharing fake news and propaganda on the platform. Millions of users were exposed to and read fake stories about politicians on Facebook during the 2016 U.S. presidential election season.
Related: Facebook to start putting warning labels on 'fake news'
In addition, topics served through the section will no longer be based on user interests. Instead, Facebook members will see the same popular topics as everyone else in their country as a part of an effort to keep the news and its angles consistent.
A Facebook spokesman told CNNTech the company's goal is to prevent inaccurate news and spam from surfacing in the algorithm-driven section. This change to how news is highlighted, which factors in diverse sources and conversations around one topic, is a step closer toward fixing the issue.
Facebook also recently partnered with fact-checking organizations to flag false information. Articles deemed fake are labeled as such on the site. The language reads: "Disputed by 3rd Party Fact-Checkers."
Trending topics will also include headlines so users can see more about the article before clicking.