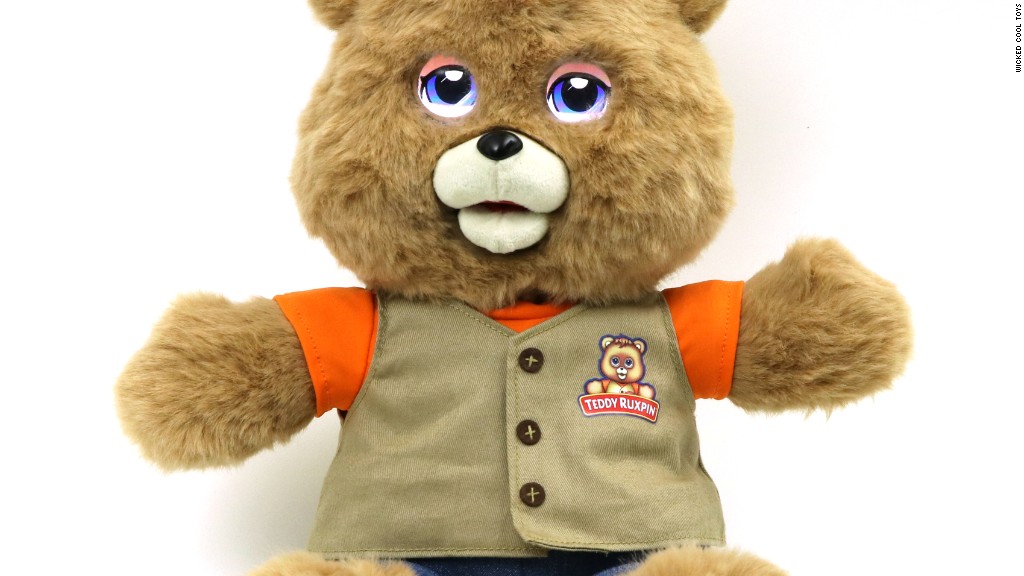 There must have been a lot of disappointed kids this Christmas. Toy maker Mattel reported lousy sales and profits for the fourth quarter, and the CEO specifically blamed a "significant U.S. toy category slowdown in the holiday period."
Mattel's overall sales fell 4% from a year ago, largely due to the fact that the company no longer sells toys tied to the Disne (DIS)y Princess franchise. Disney opted to move that line to Mattel (MAT) rival Hasbro (HAS) in 2014. The deal took effect last year.
The strong dollar was part of the problem for Mattel too. The greenback has soared since Donald Trump's presidential victory. And multinational companies like Mattel are hurt by a strong dollar because it eats into profits from foreign sales.
But Mattel wasn't just hit by exchange rates and the loss of Cinderella, Snow White and Ariel. The company said that sales of two of its most iconic franchises, Barbie and Fisher-Price, were also lower from a year ago. That's a problem.
Mattel's stock had soared last year on hopes that the company was turning things around.
Related: Lego's new kit teaches kids to code
Making matters worse, Mattel CEO Christopher Sinclair said in the company's earnings release late Wednesday that "elevated retail promotional activity" hurt sales too. In other words, retailers slashed toy prices to attract customers.
Shares of Mattel plunged more than 15% on the news. That made it the worst performer in the S&P 500.
Hasbro, which will report its holiday quarter earnings on February 6, plummeted 6% as well.
Mattel's dismal sales shouldn't be that big of a surprise. Last week, privately held retailer Toys"R"Us announced that same-store sales fell 2.5% in the U.S. during the holidays and nearly 5% internationally.
CEO Dave Brandon said that "the 2016 holiday season proved to be an unusual and challenging one for most retailers."
The bad news from Mattel and Toys"R"Us threatens to turn next month's annual Toy Fair show in New York City into a gloomy affair.
It's a time when the industry showcases what it expects the hot new toys will be for the latter half of the year. Now it's reasonable to wonder just who will be buying those toys.
Related: Barbie battled Star Wars and Hatchimals last holiday season
Mattel's lousy report comes just a little more than a week after the company announced that it hired former Google (GOOGL) ad executive Margo Georgiadis to be its new CEO.
Georgiadis will take over from Sinclair on February 8. Sinclair, who became CEO in early 2015 after a long stint as an executive at Pepsi (PEP), will remain Mattel's chairman.
Investors will be looking for Georgiadis to invest more in digital toys to help get Mattel back on track. And they'll be hoping that she doesn't get second thoughts and go back to Google either.
Georgiadis actually left Google in April 2011 to become the COO of daily deals site Groupon (GRPN). But she left Groupon just five months later and returned to Google.