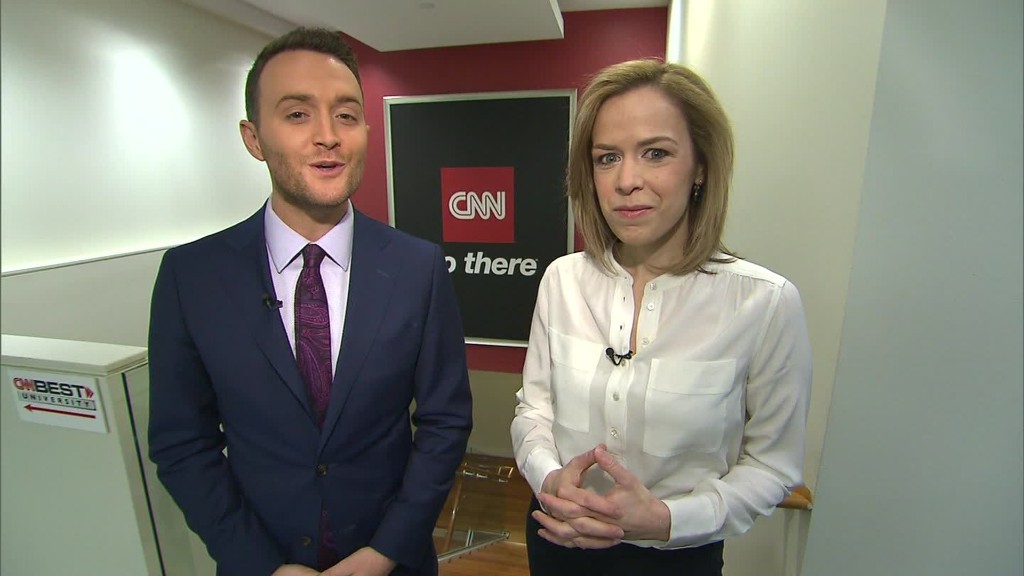 Shareholders have blocked a proposed 54% pay rise for the CEO of tobacco giant Imperial Brands.
The company withdrew the proposal to increase CEO Alison Cooper's pay to a maximum of £8.5 million ($10.6 million) after a backlash from investors. That's $3.7 million more than she made in 2016.
Imperial's (IMBBY) CFO Oliver Tant and chief development officer Matthew Phillips were also in line for increases of more than 50%, but those plans have been dropped too.
"The political climate towards executive pay has changed in the past few weeks and some shareholders have changed their opinion," said Simon Evans, the company's spokesman.
British Prime Minister Theresa May set out ambitious plans last July to tackle excessive executive pay, which included giving workers as well as shareholders, seats on big company boards and holding binding shareholder votes on executive pay.
However, she has since introduced more modest plans that would only force some companies to hold binding votes.
Imperial's board still believes the top executives should be better paid, and would continue to talk to shareholders about how to achieve that, Evans said.
"The pay opportunity at Imperial Brands is way below that of companies of similar size," he added.
Imperial Brands is part of London's FTSE 100 index of leading companies, which paid their CEOs £5.5 million ($6.9 million) on average in 2015, according to data from the High Pay Centre, a think tank.
Related: British CEOs should take a 50% pay cut
Several companies have faced revolts from shareholders over pay in the past year. Investors in Deutsche Bank (DB), BP (BP), Weir (WEGRY) and Paysafe (NVAFF) rejected CEO pay deals.
ShareSoc, the UK Individual Shareholders Society, said executive pay should be cut by at least 50%.
Imperial Brands (IMBBY) owns companies making cigarette brands such as Davidoff and Gauloises, Golden Virginia tobacco and Romeo y Julieta cigars. The group was called Imperial Tobacco until last year.