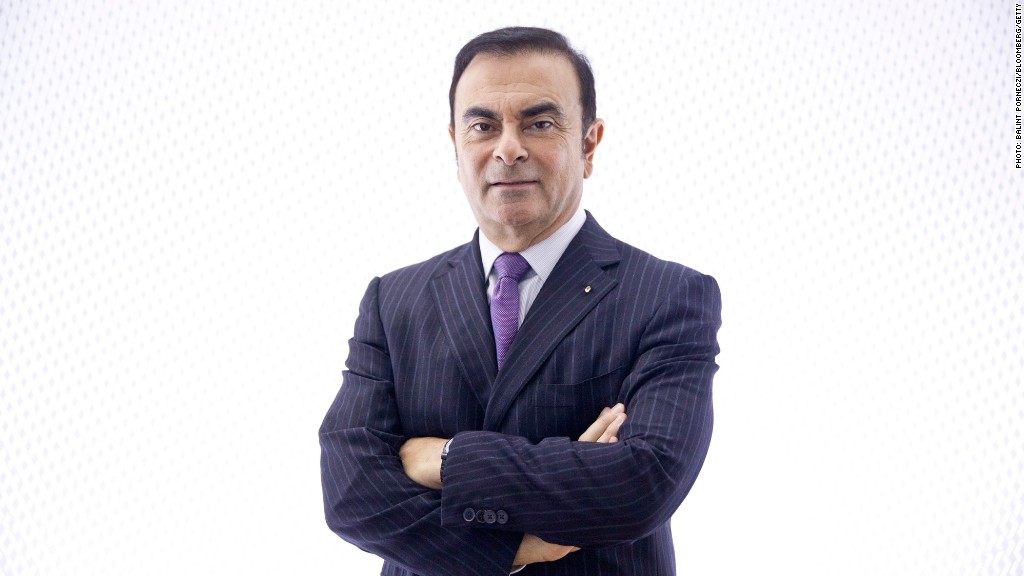 Donald Trump talks a lot about how cars that are made in Mexico and sold in the U.S. destroy American jobs.
But he's missing the point.
The vast majority of auto jobs in Mexico are devoted to making car parts, not building the autos themselves. And those parts are crucial to U.S. auto plants.
Indeed, only about 63,000 of the 766,000 auto industry jobs in Mexico are devoted to assembling passenger cars and trucks -- just 8%.
So Trump's plan to tax cars coming from Mexico to the U.S. won't do much for jobs.
"Even if he's successful bringing back all the assembly line jobs, it's not that much," said Kristin Dziczek, director of the industry, labor & economics group at the Center for Automotive Research, a Michigan think tank.
Related: Trump scores PR win against automakers, but can he take credit for the jobs?
Trump could take aim the 700,000 auto supplier jobs in Mexico by getting Congress to impose a tax on auto parts. But that would drive up the cost of the roughly 11 million cars that are built in the United States each year.
That's because there is no such thing as an all-American car. Every car built in the U.S. contains at least 25% worth of parts from outside the country. And Mexico is a major source of those parts.
Taxing Mexican parts could make U.S. cars more expensive. That would hurt car buyers, and, ultimately, U.S. auto jobs.
"It would raise prices, which in the short run lowers the quantity of vehicles being built here," said Dziczek.
Some of the best-selling U.S. vehicles have a large percentage of their parts made in Mexico.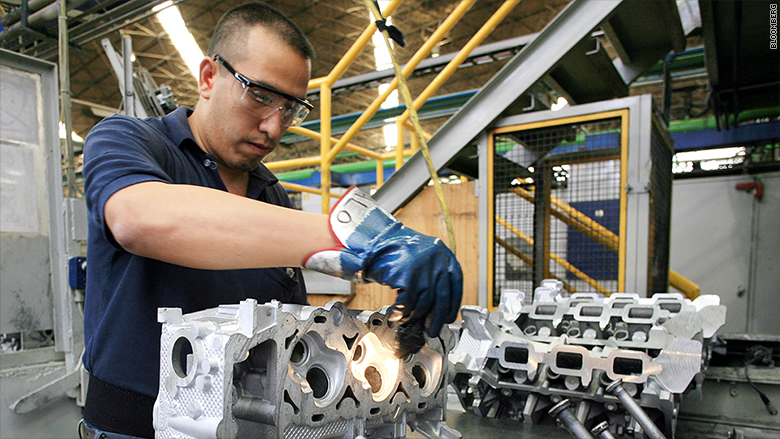 The Ford F-150, the best selling car or truck in the United States, gets 15% of its parts from Mexico, according to government data. The Ram 1500 pickup, Fiat Chrysler's best selling vehicle, gets 27% of its parts from Mexico. And GM's best selling Chevy Silverado gets more than half its parts from foreign plants, and uses a Mexican-built engine. The GMC Sierra also gets more than half of its parts from Mexico.
It's not at all clear what exactly Trump's border-tax plan consists of. When asked if Trump had disclosed any details about it when he met with auto CEOs on Tuesday, Fiat Chrysler (FCAU) CEO Sergio Marchionne told reporters "Not yet."
Last week, Treasury Secretary nominee Steven Mnuchin insisted there would be no broad border tax or tariff, only a targeted tax aimed at companies that shift jobs to Mexico.
Automakers argue that opening a plant in Mexico doesn't necessarily cost U.S. jobs. Jobs at U.S. auto plants have grown by 310,000, or 50%, since the industry bottomed out in 2009. Manufacturers often shift the production of less expensive models to Mexico to free up U.S. workers to make higher-priced vehicles.
And despite Trump's threats, automakers are going ahead with their plans to invest in Mexico.
Related: Detroit at the White House - Trump meets with Big Three auto CEOs
Both BMW and Toyota (TM) say they are going ahead with plans to shift some of their small car production to new plants in Mexico.
And even though Ford (F) dropped plans to build a $1.6 billion assembly plant in Mexico earlier this month, it still decided to move the production that was headed for the new plant to an existing plant in Mexico.
And even if the U.S does impose a border tax on cars built in Mexico, automakers aren't going to shut down their plants and move jobs back to the U.S. Instead, they'll just export the cars made in Mexico to other markets in South American and Europe. Last year, nearly a third of the 3.4 million cars built in Mexico were shipped to those markets, according to WardsAuto research.
One of the few examples of an automaker bringing back jobs from Mexico to the U.S. is GM (GM), which announced plans last week to shift 450 jobs building axles from Mexico to a U.S. GM plant. The automaker also agreed to have one of its suppliers move an additional 100 Mexican jobs to Michigan.
But out of the 766,000 auto jobs in Mexico, that's only a drop in the bucket.
-- CNNMoney's Jose Pagliery and Patrick Gillespie contributed to this report