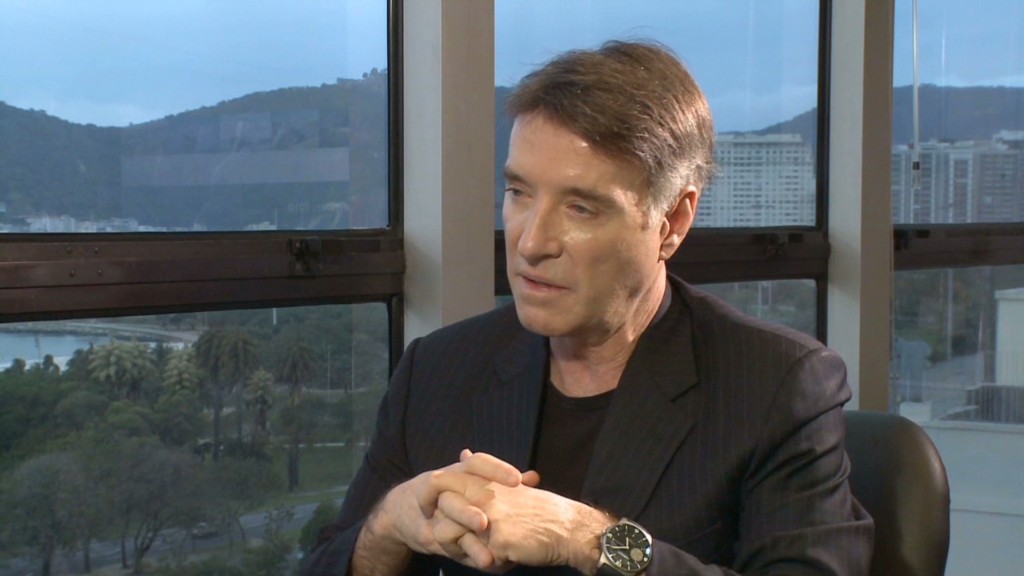 Authorities in Brazil have issued an arrest warrant for former billionaire Eike Batista, the latest business leader implicated in a giant corruption investigation.
Batista, once ranked by Forbes as the world's seventh-richest man, is the most recent target of Operation Car Wash, an alleged multi-billion-dollar kickback scheme that has led to the arrest of hundreds of politicians and business moguls.
Federal police issued the warrant and raided Batista's Rio de Janeiro mansion early Thursday but said he was not found.
A lawyer for Batista, Fernando Martins, said Batista was in New York and would turn himself in as soon as possible, the state news agency Agencia Brasil reported. Lawyers have not said whether Batista will contest charges.
Federal prosecutors accuse him of laundering money and bribing state officials in exchange for lucrative construction and mining contracts.
Related: Endgame for Brazil's ex-billionaire?
At a press conference, investigators said Batista paid former Rio de Janeiro governor Sergio Cabral $16.5 million in bribes in 2010, when Cabral was in office. The payments were funneled through illegal contracts with one of Batista's mining companies and deposited into overseas accounts, they said.
Nine other people have been implicated in the investigation, including Cabral, who is in jail on other corruption charges.
Batista, once Brazil's richest man with an estimated worth of $30 billion, lost most of his wealth with the crash of commodity prices in 2012. His mining and oil conglomerates collapsed.
In 2013, Batista declared bankruptcy and was forced to dismantle his EBX Group empire to pay off his debts. In 2014, he was accused of insider trading and manipulating the markets, but the trial was suspended. In late 2015, a judge issued a ruling barring him from taking on any management duties for his remaining companies for five years.
Related: Batista's firm misses bond payment
More than 100 people have been implicated and arrested since the Operation Car Wash investigation was launched in 2014, including a construction tycoon and a former House speaker.