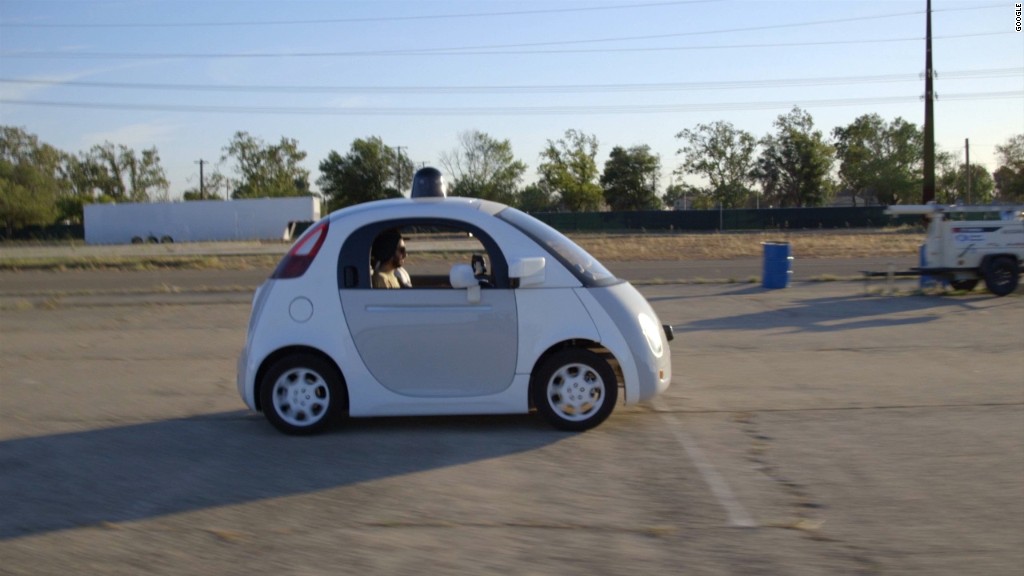 Google is still struggling to bring the expenses for its moonshot projects back to earth.
Alphabet (GOOGL), Google's parent company, lost nearly $1.1 billion from its "other bets" division in the fourth quarter of 2016, according to earnings results on Thursday. That brings the total loss for this division to about $3.6 billion in 2016, slightly more than the year before.
The "other bets" portion of its business includes ambitious projects like self-driving cars, life sciences research and high-speed Internet access.
Since restructuring as Alphabet, the company has pushed for more financial discipline and accountability from its riskiest ventures.
Related: Google brings its moonshots back to earth
Alphabet shuttered a project to beam Internet to rural areas with solar-powered drones, halted the expansion of its costly Google Fiber effort, and forced Nest to cut costs and pay for its own legal and PR expenses.
At the same time, the company has moved other moonshot projects closer to market. In December, Alphabet spun off its self-driving car program into a separate company called Waymo and began working on partnerships with automakers.
"We continue to calibrate the magnitude and pace of investments [for other bets]," Ruth Porat, Alphabet's CFO, said on a conference call Thursday.
While the losses for its moonshot projects remained essentially unchanged, Alphabet did manage to grow revenue from this division substantially.
Alphabet's other bets posted sales of $808 million for the full year, up 82% from a year earlier. Porat said much of that sales growth came from Nest, Fiber and Verily, its life sciences division.
But that remains a drop in the bucket for the company.
Alphabet's overall sales for the quarter topped $26 billion, a gain of 22% from a year earlier. However, Alphabet's earnings fell short of Wall Street estimates, pushing the stock down by 2% in after hours trading.