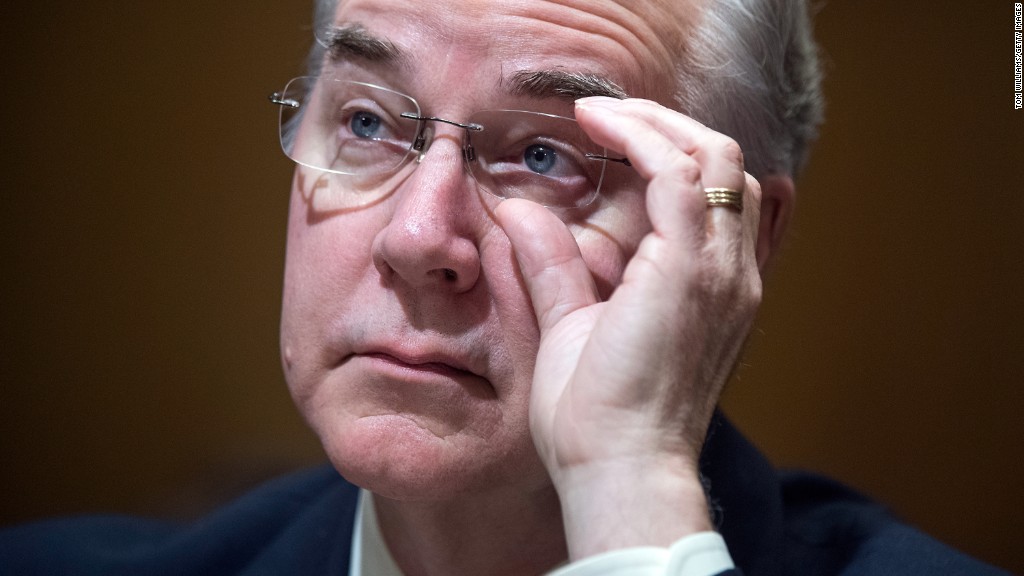 Health insurers want to see how Congress intends to replace Obamacare before they commit to offering policies for 2018, a new survey has found.
One of the biggest issues is the individual mandate, which requires nearly all Americans to buy insurance or pay a penalty. If Republican lawmakers repeal the mandate without a replacement plan, insurers said they'd "seriously consider" withdrawing from the market next year, the Urban Institute report said. They see "significant" risks in remaining while the details of a replacement bill are in doubt.
The effort to repeal major portions of Obamacare, including the mandate, are already underway in Congress, but Republicans remain divided over how to replace it. Senate Majority Leader Mitch McConnell said Thursday that lawmakers are looking at including some replacement measures in the bill.
Meanwhile, the White House also has the mandate in its scope. President Trump issued an executive order last Friday aimed at minimizing the health reform law's financial burden on Americans, states and others. The Health secretary could try to weaken the mandate by broadening the criteria for getting a hardship exemption.
Related: Trump and Obamacare: Where we go from here
The mandate is key to bringing in younger, healthier enrollees, who can balance sicker, costlier consumers. Already, insurers are finding their participants are sicker than expected, which is among the reasons why they hiked premiums 22% for 2017.
Surveys show that as many as 40% of enrollees say they wouldn't have signed up without the mandate, the Urban report found.
"Pulling one leg out of the stool, we crash to the ground," said one respondent.
If the mandate were eliminated, insurers who remain would likely raise their premiums further. The prevailing industry estimate is 5% to 15%, though at least one analysis put it above 20%, one large insurer told Urban researchers.
Insurers are agnostic about whether the Affordable Care Act should be repealed or not, said co-author Sabrina Corlette, research professor at Georgetown University's Health Policy Institute.
"They just want clarity," said Corlette. "They say 'tell us what the rules are. We'll figure out a way to implement it.'"
Even after a replacement plan is in place, insurers told Urban researchers they would need several years to implement it. One carrier said three years would be the minimum.
Urban Institute interviewed executives from 13 insurance companies -- including large, for-profit carriers, regional non-profits and others -- in December and early January, before Trump took office last week.
Related: Why it's so hard to replace Obamacare
Separately, the major insurers' lobbying group wrote a letter to Congressional Republicans Tuesday, urging lawmakers to approve incentives for Americans to continue their coverage, particularly if insurers must cover those with pre-existing conditions. America's Health Insurance Plans cited two states that prior to Obamacare required insurers to cover the sick, but did not have an individual mandate. In both cases, premiums skyrocketed and many insurers left.
Lawmakers are also looking to loosen Obamacare's requirement that insurers take everyone, regardless of their health history. Republican bills generally keep the protection for those who have been continuously insured, while allowing carriers to levy surcharges or require enrollees to wait six months before signing up. The lobby group wants to define "continuous coverage" as having insurance for at least 12 months.
"Health insurance only works when everyone is covered: those who utilize insurance to obtain quality care, as well as those who are healthy but have insurance to protect them in case they get sick," the association wrote. "Both types of consumers must be insured for coverage to remain affordable."