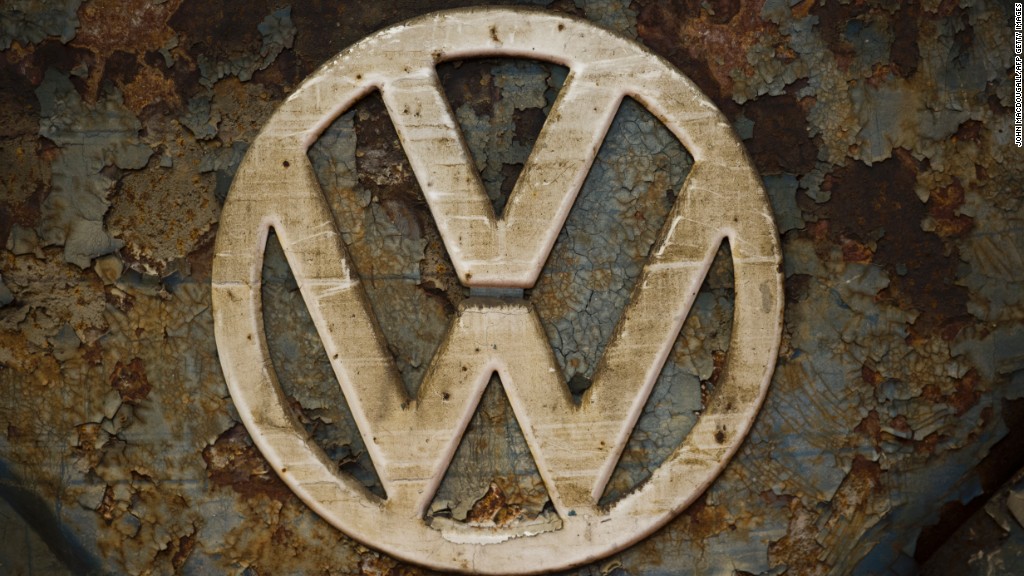 Volkswagen's huge emissions scandal is still unfolding, but it hasn't stopped the German company from dethroning Toyota as the world's biggest selling automaker.
Toyota (TM) announced Monday that its global sales last year inched up 0.2% to 10.2 million vehicles. That leaves it behind the 10.3 million that VW (VLKAY) delivered over the same period.
The Japanese giant had held on to the top spot for four years in a row after recapturing it from General Motors in 2012. Toyota lost out in 2011 following the disruption caused by the earthquake and tsunami that hit Japan in March of that year.
GM (GM), which came in third for 2015, said it will announce its annual sales figures on Feb. 7.
Related: Police raid homes as Volkswagen investigation grows
Toyota managed to fend off a challenge from VW in 2015, when the German company became embroiled in the diesel emissions scandal. But VW is recovering from that heavy setback, even though investigations are continuing.
It posted strong increases in China and Europe last year, although deliveries plunged 34% in Brazil and slipped nearly 3% in the U.S.
Toyota also suffered in the key U.S. market last year, with a 2% decline in sales, according to Autodata.
Related: Trump's Toyota attack sets off alarm bells in Japan
Toyota could face a tricky 2017 in the U.S. after coming under fire from President Trump earlier this month over its plans to build a plant in Mexico.
Like other big auto firms, it faces uncertainty over whether Trump will follow through on threats of a "big border tax" over the Mexican plant.
VW and GM, meanwhile, are likely to find this year tougher going in the Chinese market, which accounts for a big chunk of their sales. Chinese authorities have reduced a tax break on cars below a certain engine size, which had helped spur strong sales growth in 2016.