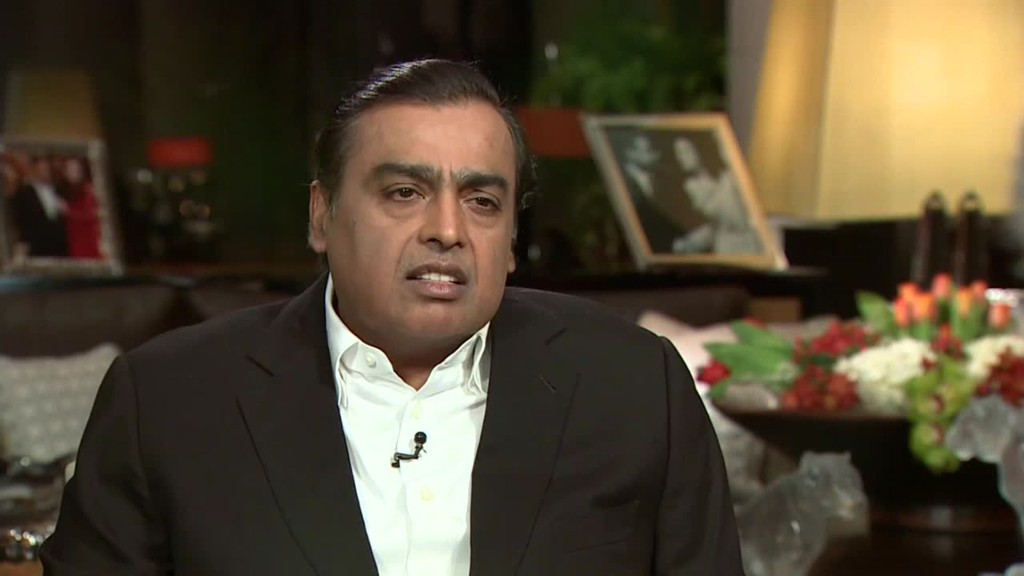 Tech giants like Facebook and Google have been puzzling how to get hundreds of millions of rural Indians online.
Now, the Indian government is stepping up its own efforts.
It plans to provide free WiFi to 1,050 villages across the vast country under a new pilot project known as Digital Village.
Over the next six months, each village will get its own WiFi hotspot mounted on a special tower to which villagers can connect using their cell phones.
Global tech firms and Indian internet providers are racing to grab a piece of the country's unconnected population of more than 900 million people.
Related: Amazon has an India problem
Google (GOOGL) has installed its own free WiFi service at over 100 railway stations across India, while Facebook (FB) is looking for new ways into the market after its plan to offer limited internet access to consumers for free ran into regulatory hurdles.
The initial phase of the new government program costs around $62 million, the government said. It will eventually be extended to other parts of the country.
The program aims to "provide basic development services to rural areas using digital technology," said Aruna Sundararajan, an official at the Indian Ministry of Electronics and Information Technology.
Those include interactive education and medical services as well as basic internet access, Sundararajan said.
The project will piggyback on an existing government plan to install fiber-optic internet cables across the country.
Related: Apple wants to start making iPhones in India
Improving internet access has taken on greater importance in recent months as India attempts to move toward a more digital economy after banning 86% of its cash in November.
But companies have often struggled to make a clear business case for spending the huge sums needed to build networks connecting rural areas.
Big Indian telecom operators have been locked in a vicious price war, making them wary of shelling out on major investments. A recent government auction of frequencies for super fast mobile networks was a flop.