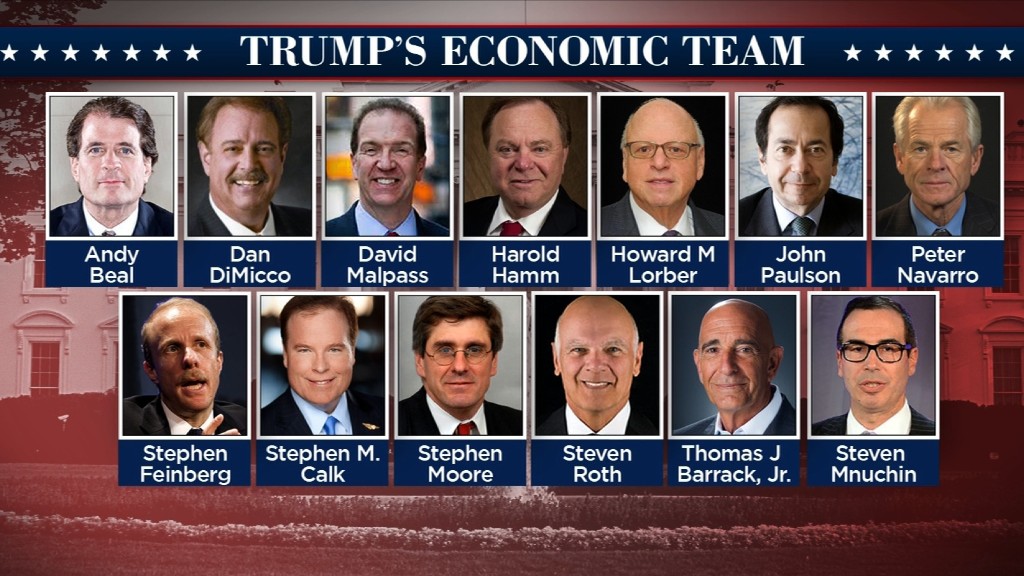 An adviser to President Trump accused Germany of using a "grossly undervalued" euro to hurt the U.S. economy -- and promptly drew the ire of German Chancellor Angela Merkel.
"Germany is a country that has always called for the European Central Bank to pursue an independent policy, just as the Bundesbank did before the euro existed," Merkel said Tuesday in response to Trump adviser Peter Navarro.
"We will not influence the behavior of the European Central Bank," she added.
In an interview with the Financial Times published Tuesday, Navarro said that Germany "continues to exploit other countries in the EU as well as the U.S. with an 'implicit Deutsche Mark' that is grossly undervalued."
The euro surged after the comments were published, strengthening by nearly 1% in afternoon trading.
Navarro, an economist who serves as the head of Trump's National Trade Council, is also a harsh critic of China's trade policies, which he blames for a loss of manufacturing jobs in the U.S.
Germany runs a massive trade surplus, exporting far more goods than it imports. In the first 11 months of 2016, the imbalance totaled €255 billion euros ($274 billion).
Many economists, including those at the European Central Bank, have long warned that the trade imbalance between Germany and other European countries poses a risk to the eurozone.
But they also say it's the central bank's monetary policy that has weakened the euro, not anything that Germany has done.
Related: The euro cannot survive unless Europe changes
Several European leaders have already expressed concerns about the future of the U.S.- EU relationship.
Donald Tusk, the president of the European Council, sent a letter Tuesday to EU members warning them that "worrying declarations by the new American administration all make our future highly unpredictable."
"The change in Washington puts the European Union in a difficult situation; with the new administration seeming to put into question the last 70 years of American foreign policy," Tusk said.
French President Francois Hollande has also said the Trump administration poses challenges for Europe. Merkel has said that Europe must face its challenges together.
-- Chris Liakos contributed reporting.