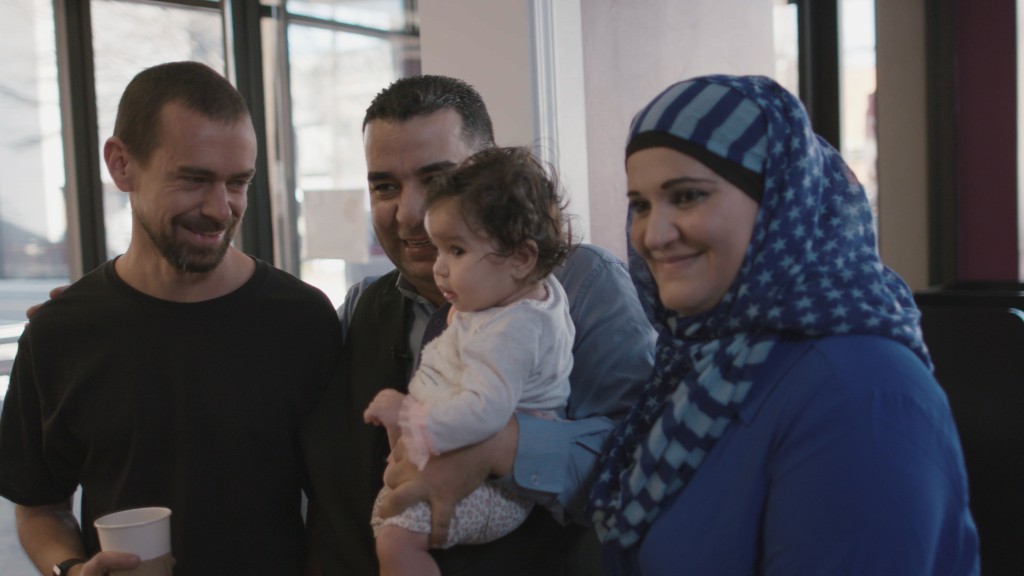 Four years ago, Mrwan Alqaut had just immigrated to the U.S. from Egypt and was working as a busboy at a Burger King in New York. He now lives in Maryland, works as an electrical engineer and has recently been planning to buy a house.
But as of last Friday, when President Trump signed his executive orders on immigration, Alqaut said those plans have been put on hold.
"There's so much uncertainty," he said. "You don't know if you'll be here tomorrow. You just don't know."
It's not just Alqaut's future that is uncertain. As a result of President Trump's executive orders, roughly 218 million people from seven Muslim-majority countries have been banned from entering the U.S. -- at least temporarily. Other Muslims will be subject to "extreme vetting."
Related: Sanctuary cities: What's at stake
Alqaut immigrated to the U.S. from Egypt after winning a green card lottery in 2012 and now fears his green card will suddenly no longer be valid and he will be deported. The Department of Homeland Security has said that their legal interpretation is that green card holders are not affected by the executive order.
But, nevertheless, he's afraid to leave the country. Even though Egypt isn't on the list of banned countries, he's decided not to visit his family later this year because he's afraid he won't be allowed back into the U.S.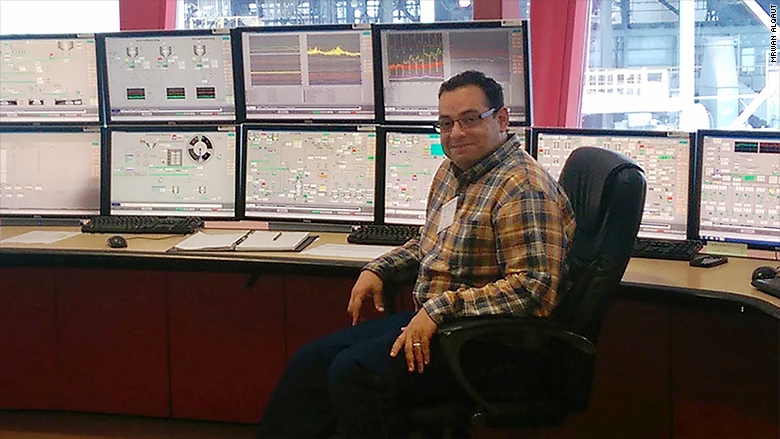 Alqaut said he's frustrated because his hard work isn't being taken into consideration. "It doesn't matter anymore," he said. "President Trump is saying that I shouldn't have the opportunity to be a better person."
Related: The steep cost of underemploying highly skilled immigrants
"People in other countries look to the U.S. to be better. What does America represent now?," he asked.
Akbar Hossain is asking similar questions following Trump's executive orders.
Hossain and his family came to the U.S. in 2001 after winning a visa lottery in their home country of Bangladesh. They settled in Norristown, Pennsylvania.
"When we first moved to Norristown, my dad was making $5 an hour working at a convenience store from 6 p.m. to 2 a.m. Then, he worked at a factory from 3 a.m. to 11 a.m. and then he would do construction and odd jobs with neighbors on the weekend," Hossain said.
Related: My American Dream: Offering legal help to other immigrants
Now, Hossain is 25 and studying law at the University of Pennsylvania. He's also one of 30 recipients of the Paul and Daisy Soros Fellowships for New Americans, which pays up to $90,000 for the graduate educations of immigrants or children of immigrants.
Hossain hopes to become a legal advocate for immigrants from low-income communities.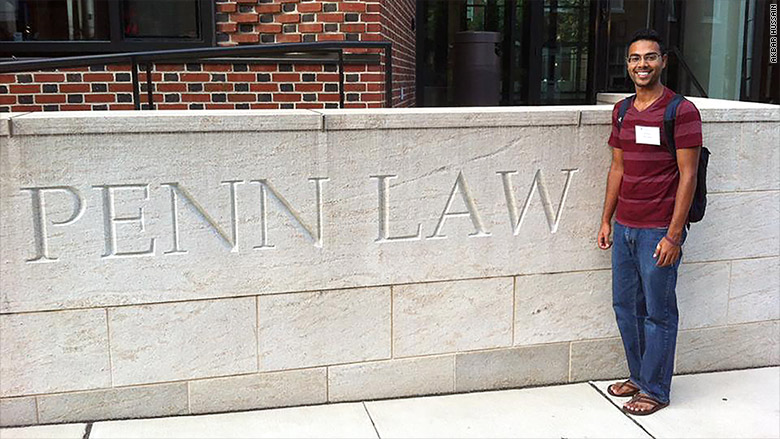 As a law student, he said that he's heartened to know that there's a system in place to protect people. But, he said, "I'm angry, too, when I see Muslims here who contribute so much to their communities -- opening businesses and participating in politics -- having the door to the American Dream shut in their face."
Hossain said that a fear of the unknown is driving much of the anti-Muslim hysteria, and he wants to fix that.
"My thing has always been to provide access to someone who wants to meet a Muslim," he said. "I can't give you a deep historical lesson about Islam, but I can tell you what I do every day."
Related: Immigrants: These cities want you!
In December, after someone yelled at him from a passing car to go back to where he came from, Hossain wrote an op-ed for Philly.com offering to have coffee with anyone who wanted to join him.
He said he's received about 350 emails, including some from people who voted for Trump who said they had never met a Muslim. So far, he's met 10 people for coffee and has 32 more on his calendar.
Some of the people he's met are surprised to hear that he's studying law at an Ivy League school, he said. Others are just surprised to sit face-to-face with him.
Hossain and Alqaut both said they feel hopeful, especially after witnessing the thousands of people who protested against Trump's executive orders over the weekend.
"We are seeing the real Americans," said Alqaut. "It's a very good feeling to see how much people worry about each other. I travel a lot and I've never seen such good people as I see here."