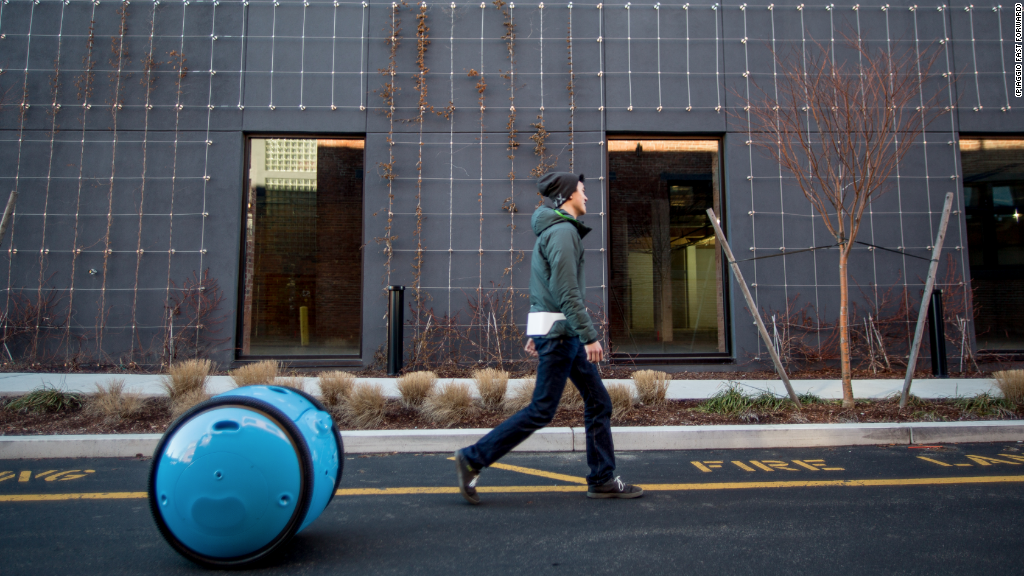 Vespa, best known for its stylish scooters, is trying something new.
The Italian company is opening a Boston-based division, called Piaggio Fast Forward, to focus on the future of mobility. Its first creation is Gita, a robot designed to carry cargo, such as groceries, and follow around a pedestrian or cyclist.
The vision is that Gita will be able to do mundane chores for owners. Standing at about two feet tall and with the ability to carry 40 pounds of stuff, the robot has a lid that opens to reveal the cargo bin. It can travel at a top speed of 22 mph.
There's no timeline for when a consumer can get their hands on one, and price has not yet been disclosed. But Piaggio Fast Forward said it will conduct pilot tests with businesses this year.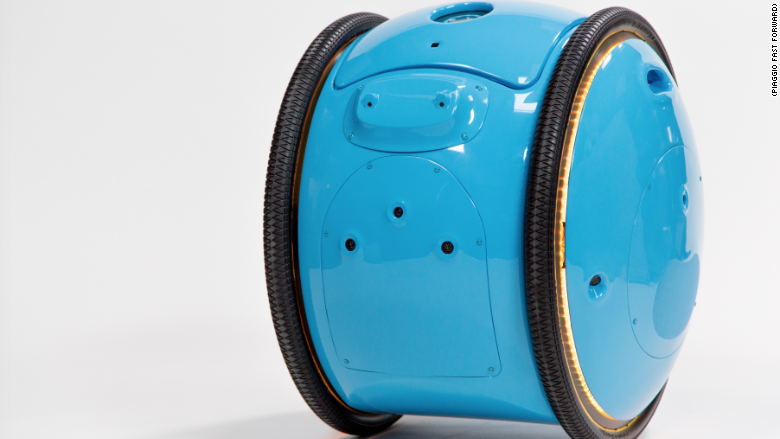 Vespas first shot to popularity after World War II. Audrey Hepburn memorably rode one of its scooters in the 1953 film "Roman Holiday." Vespa's appealing design earned it a place in the hearts of many. There's a 1955 Vespa in the Museum of Modern Art in New York City.
Related: Ground robots are about to hit U.S. streets
But Vespa realizes it can't just coast on history. As transportation companies pour billions of dollars into robots, drones and self-driving vehicles, Vespa will have to either evolve or be left behind.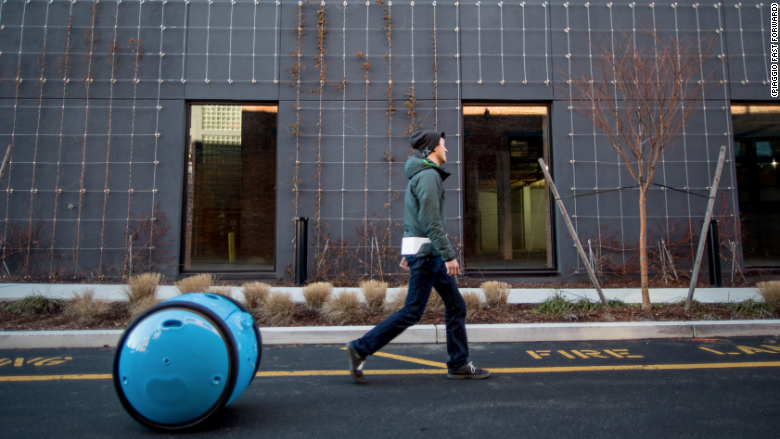 Piaggio Fast Forward picked a fitting home in Boston, a hotbed for robotics. The company can easily recruit from MIT and competitors such as Boston Dynamics, iRobot and Rethink Robotics.
Related: 2016: A tipping point for self-driving car excitement
Gita is similar to other task-minded robots hitting the market. For example, Starship Technologies is testing a food delivery robot in two U.S. cities, and Savioke has a robot that makes deliveries in some hotels.