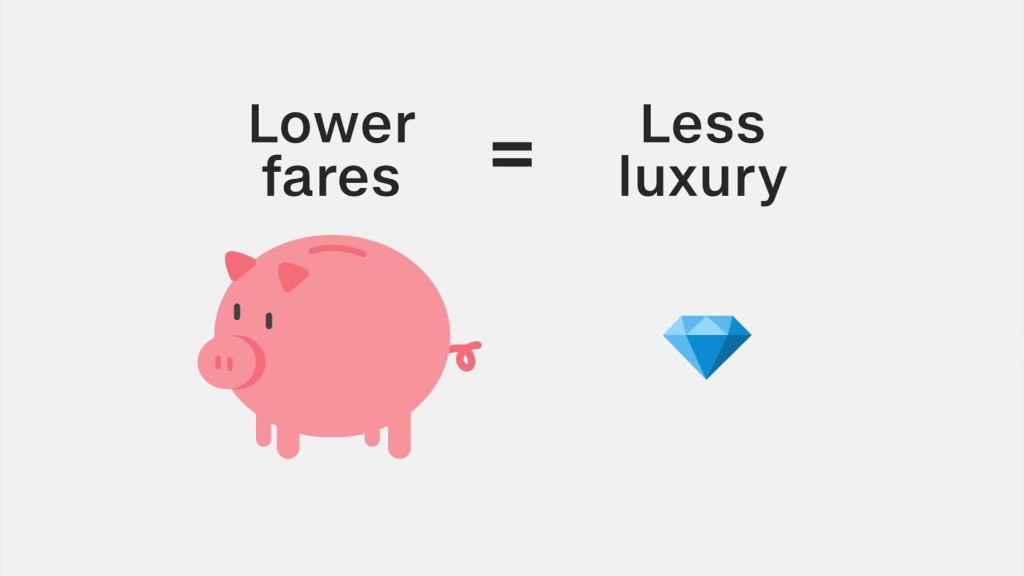 Norwegian Air Shuttle wants to hammer out partnerships with ultra low-cost carriers
Ryanair

(RYAAY) and

Easyjet

(ESYJY) that could lay the groundwork for an alliance to challenge more established global carriers.

The agreements, said Norwegian CEO Bjørn Kjos in an interview with CNN Money in Seattle, would allow the low-cost carriers to compete in the U.S., Europe, the Middle East and Asia for customers on a tight budget.

Kjos said it is his hope to have the initial partnership formalized first with Ryanair before the end of 2017 to allow passengers to book connecting flights on both airlines.

"Then the passenger has access to a huge network," said Kjos. "Not only from Norwegian, but...from Ryanair. So they can fly cheap not only from A to B, but also from A to B to C to a variety of areas that we would never serve."

Related: Norwegian leapfrogs Southwest as first 737 Max flyer

Norwegian is plotting a massive international expansion and already has an extensive network of destinations across its European network. Kjos said Ryanair's heavy presence in Barcelona and Irish cities make it ideal for flowing passengers to its growing fleet of long-haul airliners.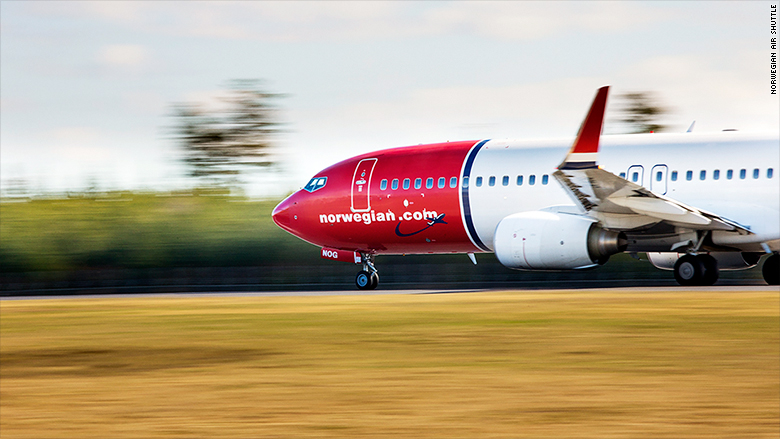 Negotiating an agreement with Ryanair is just the beginning, said Kjos, "If we can do it with Ryanair, we can cover lots of routes, but we don't cover all the routes and we should definitely like to do it with Easyjet as well."
"It could be in the future a low-cost alliance. We're the only one flying long-haul, so it's a different structure," said Kjos.
Related: American Airlines eliminating in-seat screens on some new airliners
"Ryanair, Easyjet or [low-cost carrier Hungarian] Wizz Air...fly to a lot of cities we don't even know how to spell the names of," said Kjos, joking about the extensive routes to smaller European cities.
The airline said talks are limited to European partners right now, and it is not currently working with any U.S. ultra-low cost carriers like Spirit Airlines or Frontier Airlines on similar partnerships. "But there is of course a potential opportunity in the future, especially as some low-cost airlines connect well with our route network," an airline spokesman said.
Norwegian last year received approval from the U.S Department of Transportation for an operating certificate to allow it to fly to E.U. destinations to the U.S. The approval has roiled U.S. airlines and their labor unions who claim the airline will undercut wages for U.S.-based pilots and cabin crews or hire less expensive non-U.S. crews while flying to America.
Norwegian in May will be the first airline to receive a Boeing (BA) 737 Max jetliner, the first of six it will get in 2017. It has more than 100 it has on order. Norwegian plans to use the longer-range Max to connect its new U.S bases in Providence, Rhode Island, and Newburgh north of New York City to European destinations.
Norwegian has yet to detail what its Transatlantic flights will be like on the smaller Max, but Kjos said its jets won't have the seat-back inflight entertainment screens that it uses on its twin-aisle 787 Dreamliners. The shorter oceanic flights, however, will feature free high-speed internet, he said.