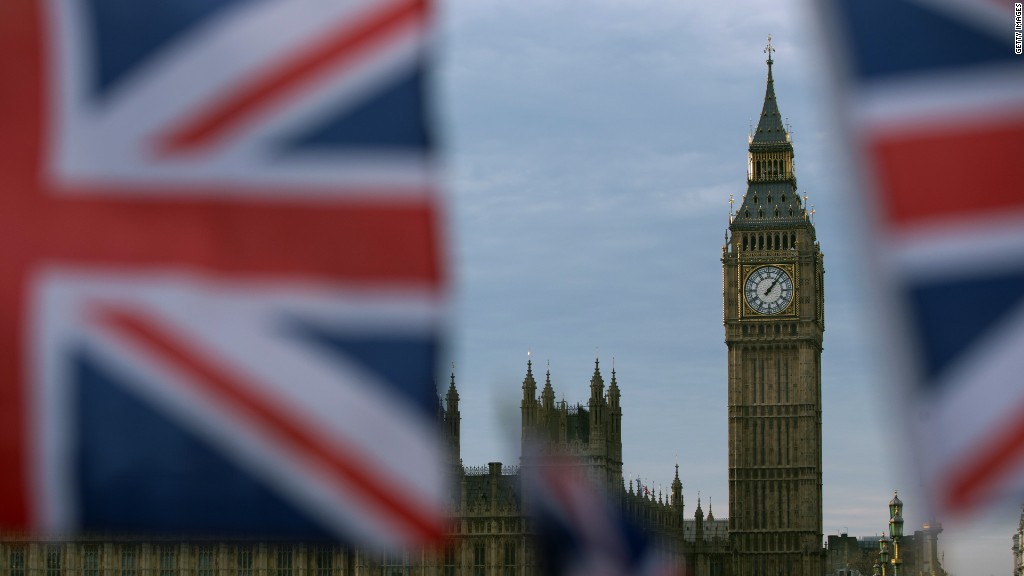 From Frankfurt to Warsaw, European cities are preparing to welcome London's bankers.
British lawmakers are expected to vote Wednesday to authorize Prime Minister Theresa May to start the formal process of pulling the U.K. out of the European Union.
Britain's departure is likely to spark an exodus of bankers who need to move abroad in order to safeguard their European operations.
Cities around Europe are welcoming them with open arms. Madrid, Amsterdam, Berlin and Lisbon have been mentioned as possible contenders, but the following five cities are the frontrunners in the quest to attract bankers:
Frankfurt
Frankfurt is a natural choice for many banks. The German city is home to the European Central Bank, the Bundesbank, as well as the European Insurance authority.
The German Federal Financial Supervisory Authority hosted 50 representatives from some of the world's biggest banks on Monday to explain the steps required to set up a business in Germany.
Related: No Brexit shock to U.K. economy... yet
"As committed Europeans, we do not see Brexit as a reason to celebrate," said Peter Lutz, the authority's deputy head of of Banking Supervision. "But now we need to take a pragmatic approach and offer institutions the necessary supervisory clarity for their strategic decisions."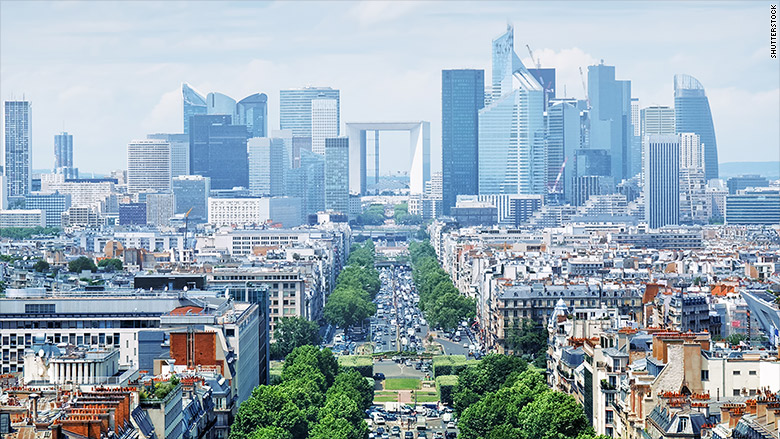 Paris
Paris, only a short train trip from London, is hoping to boost its financial services sector by attracting bankers fleeing Brexit. The city launched an advisory service for companies that want to relocate from London following the U.K.'s vote to leave the European Union.
HSBC, (HBCYF) Britain's largest bank, has already said it could move roughly 1,000 jobs from London to Paris.
Financial services firms in Paris manage 2.6 trillion euros worth of assets, according to the French government. The city is also home to Euronext, Europe's second largest stock exchange, which is just behind London in terms of transaction volume and stock market capitalization.
Paris is also key for the bond markets; firms in Paris carry out nearly 35% of total bond issues in the eurozone.
However, some banks are concerned about strict French labor laws.
Related: Trump says he wants a U.K. trade deal. Don't hold your breath
Luxembourg
Luxembourg is eying the private equity firms operating in London. Like banks, they are able to operate across the EU if they set up business in any of the member states. After the U.K. leaves the EU, firms based there will likely lose these rights.
Blackstone Group (BX), one of the world's largest private equity firms, said it already took steps to make sure it has the right to operate in Luxembourg.
Dublin
There are plenty of advantages to Dublin: English as the main language, same time zone as London, low corporate tax rate.
Plus more than half of the world's leading financial services firms already have subsidiaries in Dublin, according to the city's International Financial Services Centre.
Barclays (BCLYF), which already operates a subsidiary in Ireland, said it is considering an expansion of its operations in Dublin.
Dublin is home to the European headquarters of major tech companies, including Google (GOOGL), Facebook (FB), Dropbox and Twitter (TWTR).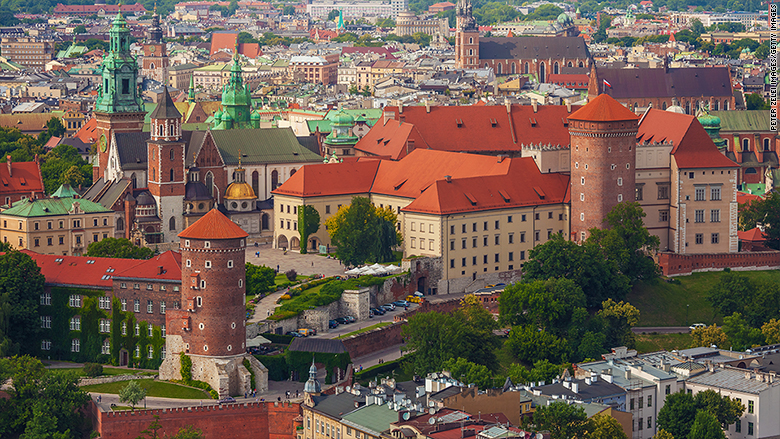 Krakow, Warsaw & Wroclaw
Poland is not a member of the eurozone, but is still hoping to attract financial services back office and support jobs. Foreign companies already employ 177,000 people in Poland in offshore business services.
The Polish Association of Business Service Leaders said the country is the international business service sector leader in Europe.