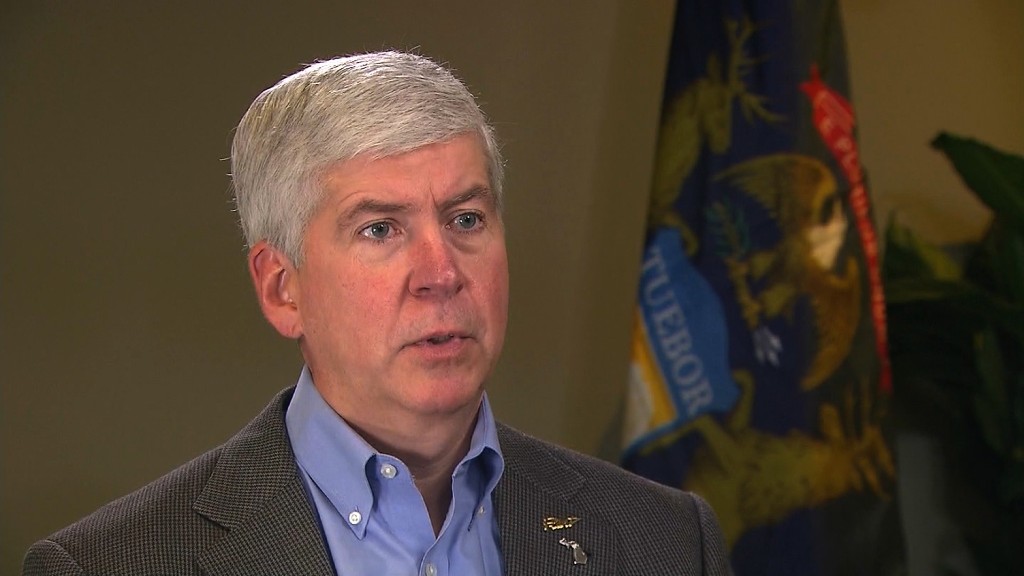 Insurers want to know if Republicans plan to fund Obamacare's subsidies next year ... and they want to know now.
In particular, carriers are looking for lawmakers to confirm they'll continue funding the cost-sharing subsidies that reduce deductibles and co-pays for lower-income participants. Those payments, which are the subject of a court battle between Republican representatives and the White House, are critical to insurers' future on the Obamacare exchanges, a top industry lobbyist told senators Wednesday.
Related: Insurers warn: We're outta here with no Obamacare replacement
"This is something we need to resolve in the next 30 days," Marilyn Tavenner, CEO of America's Health Insurance Plans, testified. "It is very important to the stability of the individual market."
Insurers are in the final stages of developing their exchange plans and premiums for 2018, which they start submitting to state insurance regulators in April.
House Republicans filed a lawsuit against the Obama administration in 2014, saying Congress did not approve funds for the cost-sharing subsidies and the White House overstepped by providing them. A district court judge sided with House Republicans last May, but an appeals court has put the case on hold until February 21.
Congress has started the process of repealing Obamacare, but lawmakers have not united around a replacement plan. This has left insurers cautious about proceeding and unsure of how to set premiums.
Aetna (AET) said Tuesday it will decide by April 1 whether to continue participating on the exchanges next year. Anthem said Wednesday that it may extract itself from some markets depending on what lawmakers and regulators do in coming months.
Related: Federal appeals court puts Obamacare lawsuit on hold
At a Senate committee hearing on stabilizing Obamacare, Tavenner repeatedly said that insurers need clarity on what lawmakers plan to do, especially when it comes to cost-sharing subsidies and premium subsidies. Some 57% of enrollees receive the former, while more than eight in 10 get federal help to lower their premiums.
If this assistance disappears, insurers may drop out or hike premiums by 15% to 20% or more, Tavenner said.
Related: Insurers to GOP: Here's what to do after Obamacare repeal
"Whether we talk about repair, replace, reform, we need stability and predictability for a longer period of time," she said, noting insurers are looking two to three years down the road. "We can work in a bipartisan way to transition to improvements, we just need to understand what that time line looks like."