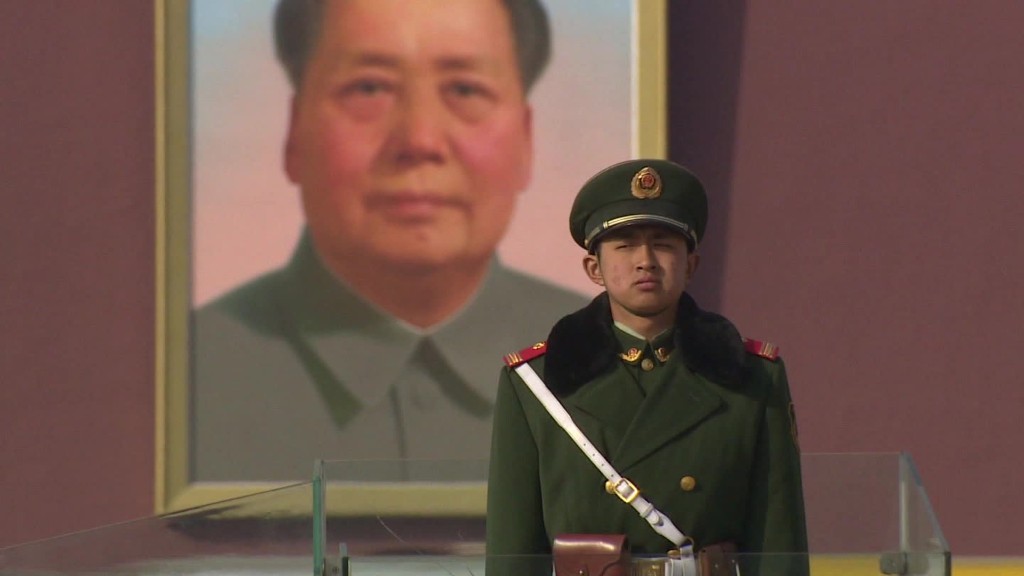 Japan really isn't impressed with President Trump's latest accusation that it's been devaluing its currency.
"We don't understand what he's talking about," Vice Finance Minister Masatsugu Asakawa said Wednesday.
Japan is a key U.S. ally in Asia, but Trump has used it as a verbal punching bag on the campaign trail and as president.
His targets have included the country's auto industry -- with top carmaker Toyota (TM) singled out -- and its currency.
Related: Trump's Toyota attack sets off alarm bells in Japan
"Look at what China is doing. You look at what Japan has done over the years," Trump said Tuesday. "They play the money market, they play the devaluation market and we sit there like a bunch of dummies."
Japanese officials were lining up on Wednesday to dispute that view.
Chief Cabinet Secretary Yoshihide Suga said that Trump's criticism was "totally incorrect," stressing that Japan's foreign exchange policy sticks to agreements made by major economies at G7 and G20 meetings.
Related: Trump got it wrong. China is spending big to prop up its currency
Prime Minister Shinzo Abe told parliament that suggestions that Japan was devaluing the yen were off the mark.
Asakawa, the country's top financial diplomat, said Japanese monetary policy is aimed at pulling the country out of the cycle of falling prices that has plagued it for decades. The government hasn't intervened in currency markets for a long time, he said.
Trump's attack on Japan came on the same day that one of his top advisers accused Germany of using a "grossly undervalued" euro to hurt the U.S. economy, drawing a sharp response from German Chancellor Angela Merkel.
Like its eurozone counterpart, Japan's central bank has been aggressively printing money to try to kick-start its sputtering economy. It has slashed interest rates into negative territory and spent years buying up vast amounts of government bonds.
Related: Merkel to Trump adviser: We're not manipulating the euro
At times, that's helped push down the value of the yen against the dollar, benefiting Japan's big exporters by making their products cheaper. But for much of last year, the yen strengthened against the dollar.
It was Trump's election victory that suddenly reversed that trend, prompting the dollar to surge against the yen and many other currencies as investors bet on stronger U.S. growth and a faster pace of interest rate hikes by the Federal Reserve.
"It's hard to make a clear cut case that Japan is really manipulating its currency," said Frederic Neumann, a senior Asia economist at HSBC.
The yen isn't the only area where Japanese officials have had to contest Trump's claims.
Related: Trump's decision to kill TPP leaves door open for China
Earlier this week, Abe came to the defense of Japan's car industry after Trump accused the country of making it "impossible" for U.S. automakers to sell their vehicles there.
"There is a reason why there are no American cars in Japan," Abe told parliament, according to local media. "American auto companies do not advertise in Japan."
Trump has also created a big headache for Abe by abandoning the Trans-Pacific Partnership, a huge regional trade deal that the Japanese government has strongly backed.
Abe is due to visit Trump at the White House next week. The two leaders will have plenty to talk about.
-- Junko Ogura contributed to this report.