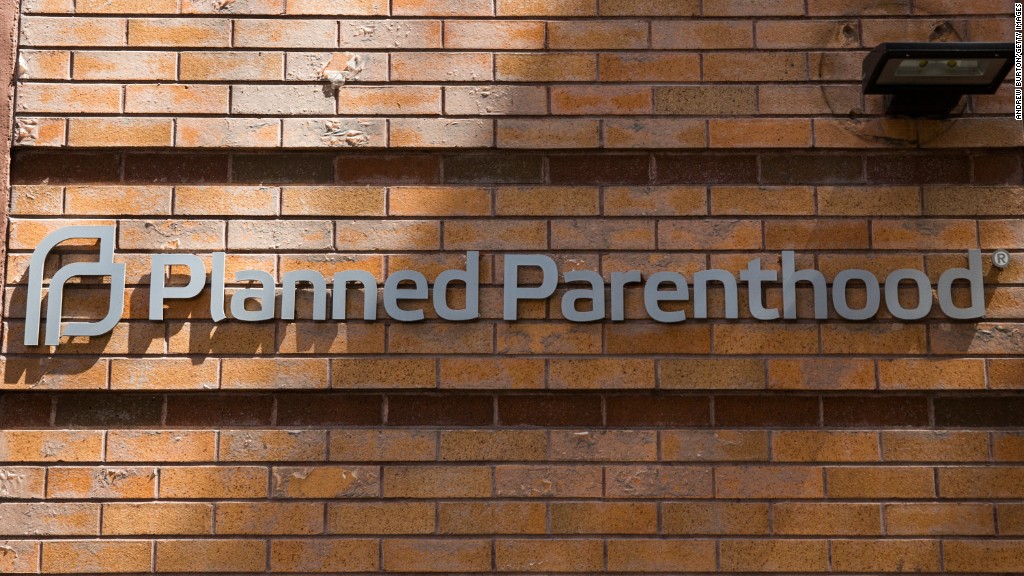 Sheryl Sandberg is giving $1 million to Planned Parenthood.
The Facebook (FB) COO has been expressing her displeasure with the Trump administration.
This time, she's doing it with money.
While Sandberg has been a donor for years, Planned Parenthood confirmed to CNNTech that she has committed to giving $1 million more.
"On behalf of the more that two million patients who come to Planned Parenthood each year, we are so grateful to Sheryl Sandberg for her longstanding, and now increased, support for our health care," Planned Parenthood president Cecile Richards said in a statement sent to CNNTech.
The nonprofit is facing a fierce battle in the Trump era. Republicans have pushed to block Planned Parenthood from receiving federal health care funding because it provides abortions to women -- although they make up only a small portion of its overall services.
"It's especially important right now as extreme politicians want to defund and shut down Planned Parenthood, which would deny millions of people -- nearly half of whom are people of color, and many people who live in rural areas -- the health care they rely on," wrote Richards.
Related: Sheryl Sandberg says Trump ban 'particularly unforgiving' for women
Federal funds never go toward abortions but do cover Planned Parenthood services like preventive health care, birth control and pregnancy tests.
"Shutting down Planned Parenthood would create a national health disaster for women," Richards added.
Last week, Sandberg spoke out about Trump's reinstatement of the global gag rule. The policy blocks nongovernmental organizations around the world from receiving U.S. aid if they perform abortions or discuss them in family planning.
Sandberg called for reversal of the global gag rule through a bill introduced by Representative Nita Lowey, a New York Democrat. "Women's rights are human rights -- and there is no more basic right than health care," Sandberg wrote.
Sandberg also spoke out against Trump's immigration ban -- noting that it was "particularly unforgiving" for women.
Sandberg was a vocal supporter of Hillary Clinton. She was also one of the tech leaders who met with Trump in December.