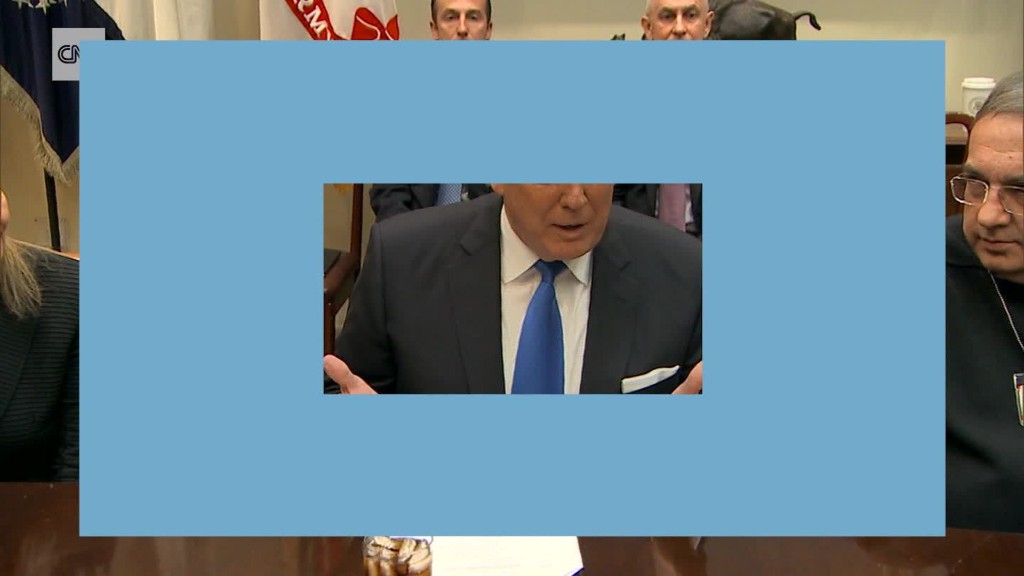 It will have sleek lines, large glass windows and hip restaurants.
One thing it won't have: the Trump name.
A Dallas developer has unveiled the look for a new line of Trump hotels called Scion, an offshoot of the luxury hotel chain.
"(Trump) has been my idol for a very long time," said Mike Sarimsakci. His Dallas-based company Alterra International is developing what could be the first Scion hotel to launch in the country in 2019. "Now it's an honor and privilege to work with his organization."
The Trump Organization announced plans for the new Scion brand last fall before Donald Trump was elected president. The new hotels will charge a lower room rate than the signature brand.
News of the Dallas property was first reported by the Dallas Business Journal.
Related: What Trump is really doing about his business
The $50 million project will be funded by overseas financiers, Sarimsakci said, including partners in Turkey, Kazakhstan and Qatar.
He added that he could not yet disclose more information about those investors.
Sarimsakci told CNNMoney that he's been working with the Trump Organization for a year and a half to bring a Scion hotel to market.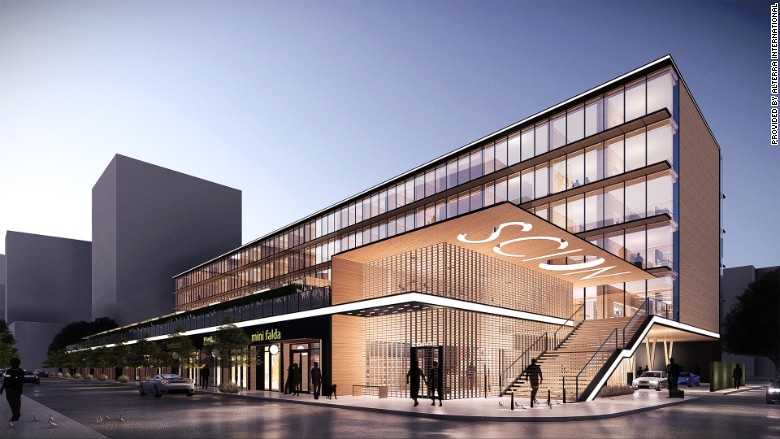 Last week, Trump Hotel CEO Eric Danziger told the Wall Street Journal that the company had signed 17 letters of intent with potential Scion hotel owners across the United States. Dallas was mentioned as one of those projects.
Sarimsakci said he had spoken with the Trump Organization about potential Scion projects in Turkey, Georgia and Iraqi Kurdistan.
But the international plans were scuttled after Trump became president and the company announced a moratorium on overseas deals because of conflict of interest concerns.
"I have people banging on my door, and I have to tell them it can't happen," Sarimsakci said. "I am bummed."
Related: Trump's tangled web of businesses
Alterra struck a deal to develop the property on a 40,000-square-foot parking lot in downtown Dallas, which it is buying from Hamilton Properties, a local developer.
Larry Hamilton, the founder and CEO of that company, said the closing is scheduled to happen at the end of the summer.
Sarimsakci said he never spoke with Donald Trump during the process. The president pledged last month to give his adult sons control of his company, though he would not sell his ownership stake.
The Trump Organization also hired an ethics adviser to review any decisions that could pose a conflict with Trump's role as president.
That adviser, Washington lawyer Bobby Burchfield, told CNNMoney that the Dallas Scion deal had not reached the point at which an ethics review would be necessary.