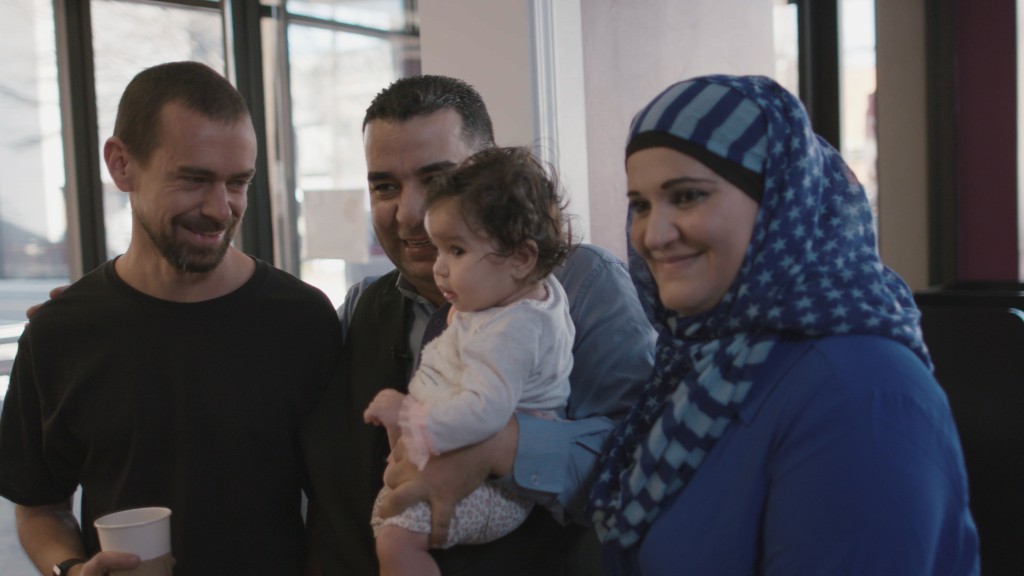 As President Trump is fighting in court for his seven-nation travel ban, the tech industry is bracing for another executive order that could hit business hard.
A draft proposal that's been circulating for a few weeks would impact a range of visas -- including the H-1B, business visitor visas, investor visas and work visas for the so-called "dreamers."
The White House's plans for the possible executive order are unclear. But it's a high-priority topic in the tech community.
The H-1B visa program is particularly near and dear to tech. It's a popular pathway that helps high-skilled foreigners work at U.S. companies. Many talented engineers -- along with other professions ranging from journalists, doctors and professors -- vie for one of the program's 85,000 visas each year.
More than 50% of U.S. "unicorns" -- or privately-held companies deemed to be worth $1 billion or more -- have at least one immigrant founder, according to the National Foundation for American Policy. And those founders have created roughly 760 U.S. jobs each.
Related: Microsoft asks for travel ban exceptions
The draft mandates that the Secretary of Homeland Security produce a report within 90 days reviewing regulations of all work visa programs, including the H-1B. It aims to find ways to make the program "more efficient" and ensure that it's admitting "the best and the brightest," according to the draft.
Currently, the visas are doled out by a lottery, and the number of applicants continues to swell each year. In 2016, demand was three times more than the quota.
Related: Bipartisan bill aims to reform H-1B visa system
Manan Mehta, founding partner at Unshackled Ventures, told CNNTech that he's optimistic about the review process.
"We actually believe there needs to be a closer look at a lot of the practices," said Mehta, whose early-stage fund invests in foreign-born entrepreneurs and sponsors their visas. "I'm hopeful that where we land puts preference on foreign nationals that are U.S.-educated and are truly irreplaceable talent."
Thirteen of the top 15 H-1B filers are global outsourcing firms that feed foreign workers to U.S. companies. Cracking down on these employers will create more opportunities for a broader range of tech workers, Mehta said.
While the visas are used to fill the U.S. skills gap, the Trump administration has spoken out about abuse of the program. Outsourcing firms flood the system with applicants, obtaining visas for foreign workers and then farming them out to tech companies. They take a sizable cut of the salary.
There's a common misconception that foreign workers are "cheaper" labor. While it's true that outsourcing firms tend to pay workers less to fill American jobs, other companies that rely on H-1Bs do so because they need the talent, and they're paying more as a result.
OfferLetter.io, a startup that helps negotiate job offers, looked at 500 job offers from tech companies like Google (GOOG), Twitter (TWTR) and Stripe. It found that for immigrants with zero to ten years of experience, the average salary is 10% greater than that of U.S. residents. Only after ten years does that decline.
Related: Uber CEO drops out of Trump's business advisory council
There are many other programs mentioned in the draft that are also important to the tech community. Programs like the J-1, used by those on summer work travel, and the OPT, used by international students who stay in the U.S. after graduating, will be under review. Both were recently revised under the Obama administration. The E-2, an investor visa, is also subject to review.
The draft order specifically calls for increased scrutiny of L-1 visas, which are given to foreign workers who transfer to the U.S. from a company's office abroad. L-1 visa holders would be subject to site visits, according to the draft. Within six months, Homeland Security would start performing site visits for all L-1 holders. Within two years, the draft order proposes site visits for employment-based visa programs.
Matthew Dunn, a business immigration partner at Kramer Levin, said he's getting emails and calls "on a minute by minute basis" from clients ranging from tech companies to banks and hospitals, all of whom are worried about an executive order.
Dunn said he's concerned about any clampdown on foreign talent, especially if programs like the H-1B quota or OPT are downsized. "We will lose many future entrepreneurs who would create future jobs for Americans."