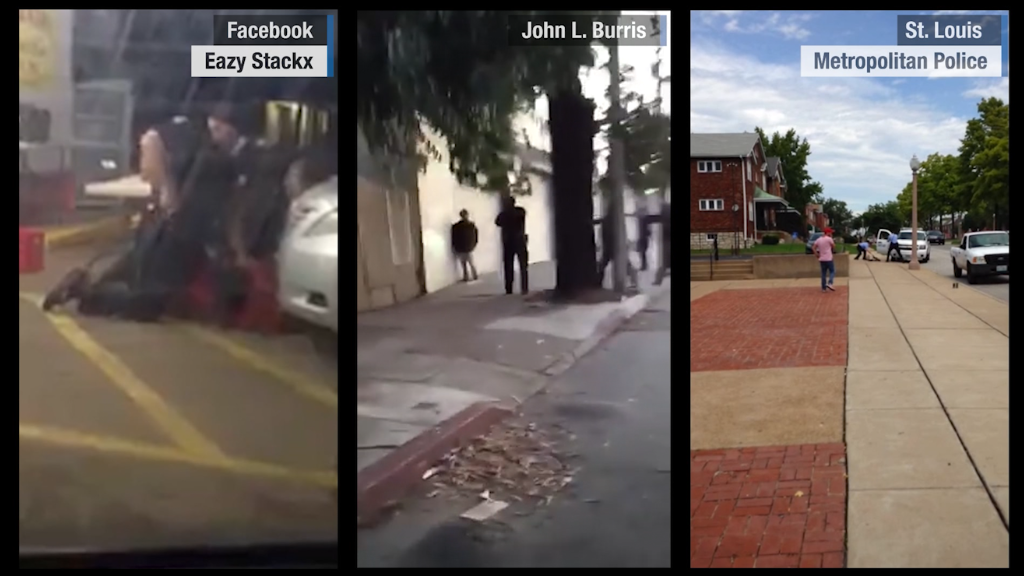 Stingrays, surveillance cameras and license plate readers -- these are just a few of the tools that are being used to spy on citizens.
Local police and federal agencies use tax dollars to buy surveillance equipment, and most people might not realize it.
Now, people want more control over these tools.
"The goal is to bring surveillance technologies out of the dark, and to stop the patterns where police departments and government agencies are acquiring surveillance in secret and suddenly the public is noticing these devices," said Matt Cagle, attorney at the ACLU of Northern California.
In the Bay Area, almost 5,000 people have signed a petition asking the local transportation system to be more transparent about surveillance. It's part of a growing push to know when spy tools are used.
The Bay Area Rapid Transit system (BART), which services California cities including San Francisco and Oakland, is considering a surveillance technology ordinance, which would require public debate before implementing those sorts of tools. The vote was initially scheduled for February but pushed back until March.
Related: Keeping tabs on state politics just got easier
According to the ACLU, 15 cities are considering similar surveillance ordinances through an effort called Community Control Over Police Surveillance (CCOPS). City officials and privacy advocates want tech including security cameras, stingrays, and social media monitoring to face public debate from the boards that approve funding.
At least 70 agencies in 23 states and the District of Columbia own cell phone tracking tech called stingrays, according to the ACLU.
Social media tools are popular among law enforcement, too. In October, Facebook and Twitter cut off access to data-mining tool Geofeedia after an ACLU investigation showed police departments used it to target protestors and activists.
Santa Clara County -- one of the largest in the nation -- became the first county to implement rules for more transparent surveillance last year, and it had a ripple effect nationwide.
"I absolutely believe that we can keep the public safe and respect privacy at the same time," Santa Clara County supervisor and longtime privacy advocate Joe Simitian told CNNTech.
Related: Facebook, Twitter block social media surveillance tool
In 2015, the Santa Clara County sheriff's department requested more than half a million dollars to acquire a stingray, but the sheriff would not give Simitian any information on how it would be used.
Simitian introduced the idea of an ordinance and said the county tried to make it future-proof -- taking into account technology that might not even be invented yet. The ordinance doesn't prohibit organizations from using these tools, rather, it requires a public discussion about why they are necessary.
"I made this case with my friend in law enforcement: If we have an open and transparent process and make the determination that this is technology we want to acquire, then there will be more support for the acquisition and use of such technology," Simitian said.
The ordinance, passed in June, requires any county department or agency that wants to purchase surveillance technology to present a report to the county's board of supervisors. It's reviewed and presented for public discussion. If approved by the board of supervisors, the agency must check in with updates once a year.
City officials in Cambridge, Massachusetts, have entered public debate about a similar law. In November, Cambridge mayor Denise Simmons introduced a surveillance oversight ordinance to packed City Council chambers. Councilman Craig Kelley told CNNTech the city is still investigating whether they will implement it.
These surveillance laws would only apply to the cities or counties in which they are established, meaning it would have little effect on federal spying.
As these ordinances spring up around the country, it could put more pressure on elected officials to create national surveillance reforms.
"Sometimes innovations happen at the ground level and work their way up," Simitian said.