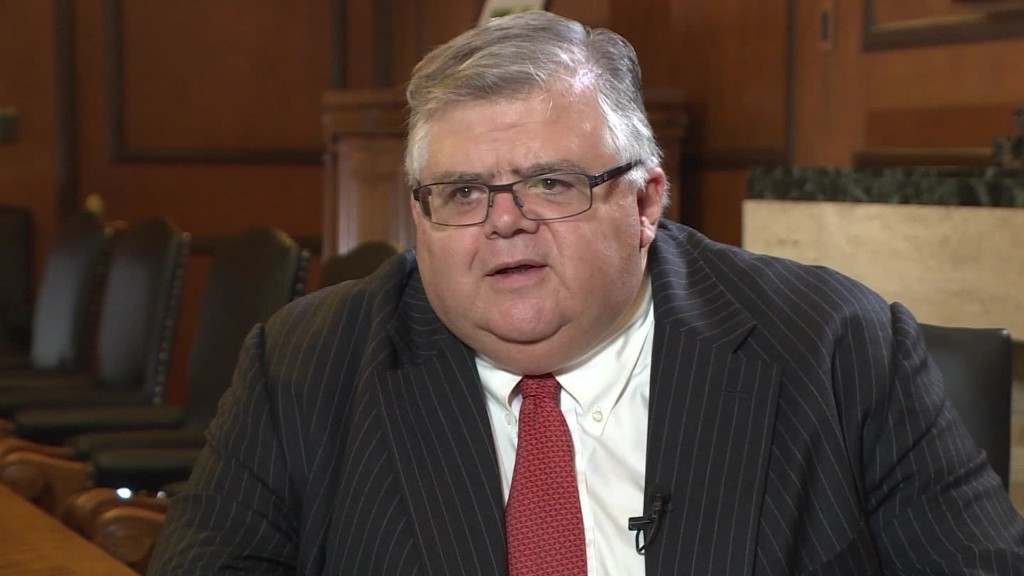 Mexico is pulling out all the stops to shield itself from President Trump's looming policies.
The country's central bank raised interest rates Thursday for the third time since the U.S. election in an effort to save Mexico's currency, the peso, which is near an all-time low. It raised rates by 0.5%.
Mexican leaders are very worried about all of Trump's threats -- a potential 20% tax on Mexican imports, a wall on the border, and renegotiating a trade deal.
In the big picture, Mexico's leaders want -- as best they can -- to ease Trump's impact on their economy and the peso's diminishing value.
On Thursday, the peso did jump up a bit after the announcement. However, Trump has largely dictated its fate of late. The currency is down 10% since Trump's election victory.
"The peso movement has mostly been a reaction to Trump" says Rodrigo Aguilera, an economist at the Economist Intelligence Unit. "Mexico hasn't really had a huge influence in how the peso has behaved."
Related: Mexico's Trump 'contingency plan' architect
Mexico's central bank governor, Agustin Carstens, told CNN in November that Trump's policies, if enacted, would be like a "hurricane" for the Mexican economy.
Mexico sends 80% of its exports north of the border, and its economy heavily relies on the northern neighbor.
The interest rate hikes are a part of what Carstens has called Mexico's "contingency plan" to deal with Trump. However, Carstens announced late last year that he'll be resigning from the central bank in June. It's unclear who will take over for him and see through the contingency plan.
The contingency plan didn't go well initially. Carstens and his colleagues tried rate hikes and selling dollars to international investors to prop up the peso, but none of it worked. Only recently, has the peso stopped bleeding despite being very low. One dollar equals 20.30 pesos. Before Trump's election it was 18.30 pesos.