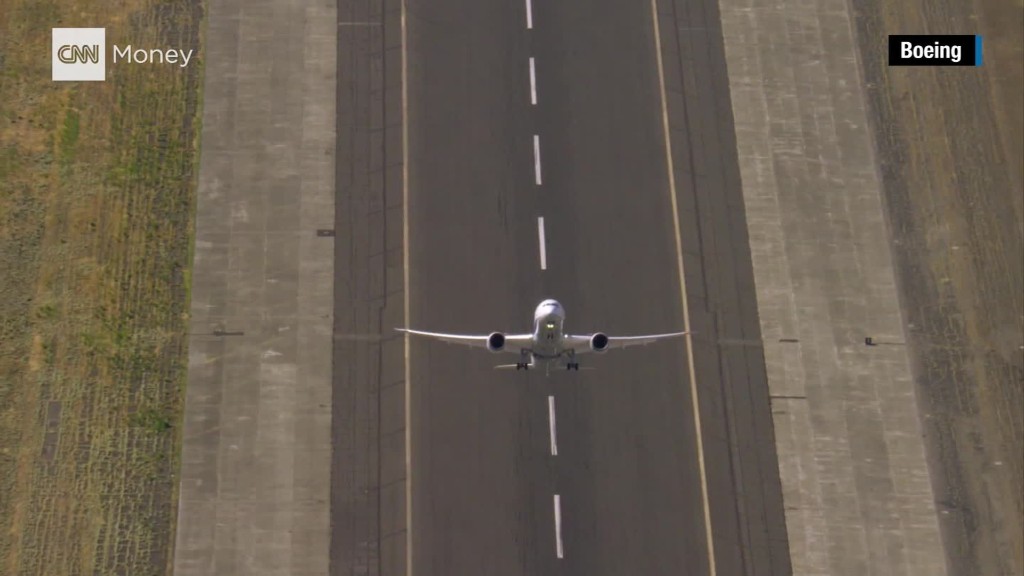 Boeing is ramping up its efforts to win a bigger share of the billions India spends on military hardware.
The aviation giant has announced it's setting up a new unit that will handle all its defense operations in the country. It will focus on building up a manufacturing and engineering base in addition to other services, the company said.
India will be only the fourth country outside the U.S. where Boeing (BA) has a dedicated defense arm. The others are in the U.K., Australia and Saudi Arabia.
India is on a weapons spending spree, shelling out more than $50 billion on military equipment last year. That's already more than Russia -- and India is projected to overtake the U.K. as the world's third largest defense buyer by 2018, according to IHS Jane's.
Related: Aviation execs carrying wish list to Trump meeting
Boeing has been aggressively expanding into the Indian market. The U.S. manufacturer announced an $11 billion deal last month to supply 100 new 737 Max 8 commercial aircraft to budget airline Spicejet.
With India also shopping for new fighter jets, Boeing is showing that it's ready to compete with the likes of Lockheed Martin (LMT) and Swedish firm Saab -- both of which have offered to manufacture their combat aircraft in India. Lockheed has even said it's willing to make the South Asian country a global manufacturing hub for its F-16 jets.
Boeing already supplies several military aircraft to India, including C-17 supply planes and its Apache and Chinook helicopters. It has also pitched its own fighter -- the F/A 18 Super Hornet -- to the Indian navy, a company representative told CNNMoney, and would potentially make them in the country if it wins the contract.
Related: India could shell out $12 billion for new fighter jets
The company appears eager to align itself with Indian Prime Minister Narendra Modi's 'Make in India' program, aimed at boosting local manufacturing.
"We are making the changes necessary to position ourselves for future growth ... and accelerate our efforts to achieve the country's 'Make in India' vision," Leanne Caret, the company's head of defense, space and security, said in a statement.