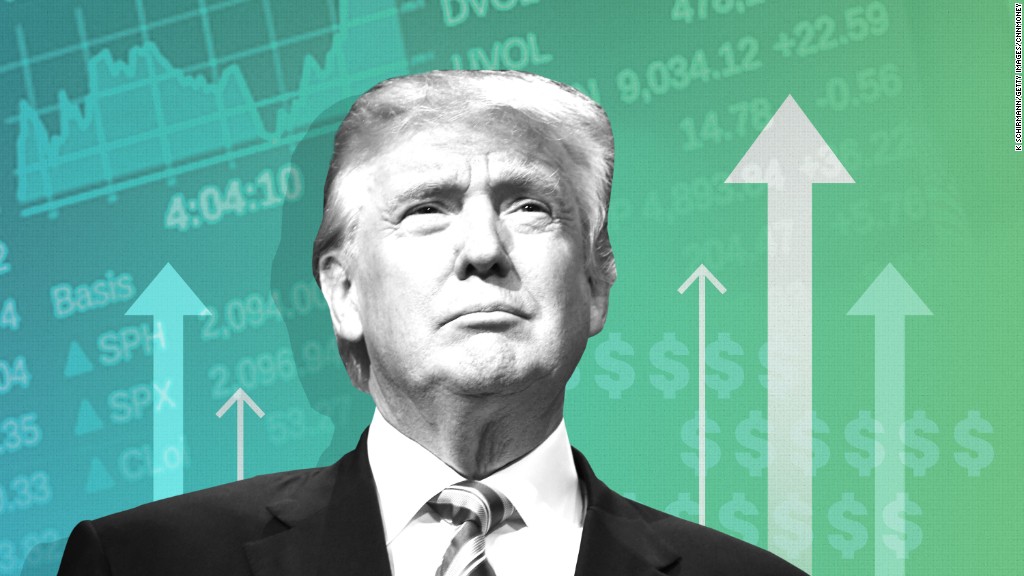 President Trump's efforts to unshackle America's banks just got easier.
Daniel Tarullo, the point man on bank regulation at the Federal Reserve, announced on Friday he's stepping down in April, more than four years ahead of schedule.
Tarullo spearheaded the Fed's efforts to put banks under tighter scrutiny following the 2008 financial meltdown.
The departure will give Trump, who has promised to deregulate banks, a third vacant seat at the Fed to fill. The appointments will allow the new president to reshape the most powerful central bank in the world in his mold.
Tarullo, 64, did not explain why he's resigning but noted that he's served as a Fed governor for more than eight years. In a very brief letter addressed to the president, Tarullo said it's been a "great privilege" to serve "during such a challenging period."
Appointed by President Obama in 2009, Tarullo has emerged as one of the most powerful figures in the banking industry.
He served as chairman of the Fed's committee on bank supervision, putting him in charge of enforcement and the stress tests that examine if lenders are prepared to weather the next economic storm.
Related: Wall Street has a powerful seat at Trump's table
News of Tarullo's early resignation seemed to lift Wall Street's spirits. Shares of big banks like Goldman Sachs (GS) and Citigroup (C) rose modestly following the announcement. The gains extend a post-election rally that's been driven in part by Trump's promises to roll back bank regulation.
But Jaret Seiberg, an analyst at Cowen & Co., wrote in a report that Tarullo's departure is unlikely to spark "radical change in regulatory policy" and wasn't a "political comment on Trump."
It's important to remember that Tarullo's role as the Fed's point man on bank regulation was expected to wane anyway. That's because one of the vacancies Trump gets to fill is the position of vice chairman for supervision. That position was created by the 2010 Dodd-Frank Wall Street reform law but was never filled by Obama.
Big banks are obviously hoping Trump taps someone who shares his pro-business philosophy of lighter regulation. Trump has promised to "do a big number" on Dodd-Frank. Last week, he signed an executive order that sets the stage for rolling back parts of the law.
Related: Dodd-Frank author: Killing it could fuel new 'crash'
Press reports indicate Trump could fill the supervision role with David Nason, an executive at General Electric (GE)who served in the Treasury Department during the financial crisis.
Nason could appeal to the pro-business faction of the Trump administration, including the handful of Goldman Sachs veterans like top economic adviser Gary Cohn.
But Seiberg warned that the strong "populist forces" within the White House could encourage Trump to tap a vice chairman of supervision who wants to crack down on big banks. One idea is to encourage these mega banks to shrink themselves by imposing higher capital requirements.
During the campaign, Trump supported breaking up big banks, a sentiment that top White House strategist Steve Bannon may share.
"There is a risk that the replacement could be tougher on the biggest banks than Tarullo," Seiberg wrote.
Fed chief Janet Yellen, whose term doesn't expire until February 2018, has warned against gutting Dodd-Frank. After Trump's election, Yellen credited financial regulation with making the system "safer and sounder" and said she doesn't "want to see the clock turned back."