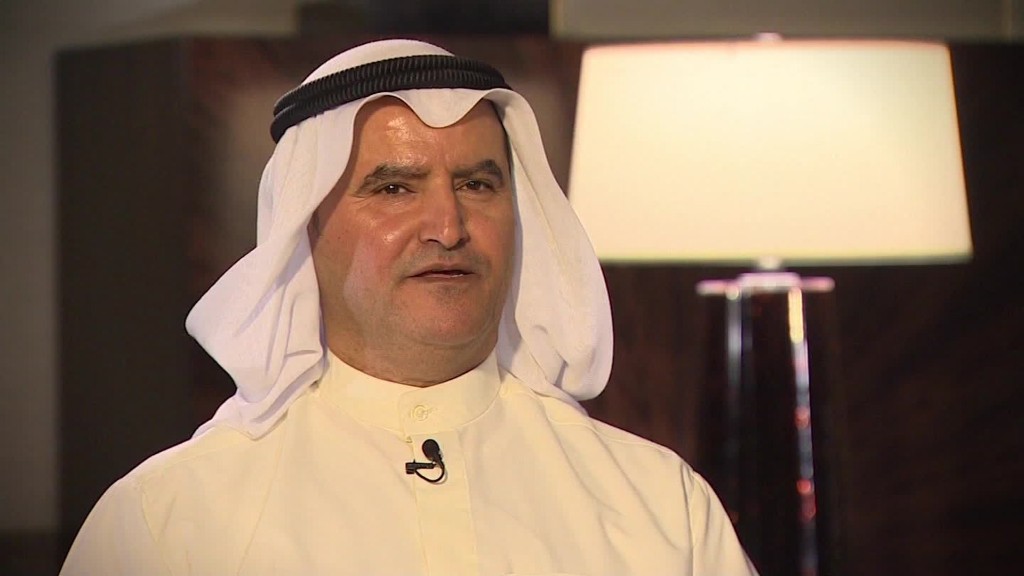 OPEC is showing a rare degree of discipline in sticking to its promise to slash oil production.
The International Energy Agency said Friday that the cartel achieved 90% compliance in January on its share of production cuts that total 1.8 million barrels per day.
The price of U.S. crude oil futures spiked 1% to trade at $53.50 a barrel after the report. The Paris-based IEA monitors energy supply for the world's richest economies.
Since 1989, OPEC has hammered out several production cuts just like the one it negotiated in 2016. And in that period, OPEC producers have pumped more oil than their quotas in all but a handful of months.
But this time is different: Saudi Arabia exceeded its promised reduction of 490,000 barrels per day by 70,000 barrels. Angola and Qatar also cut more than they had promised.
"This first cut is certainly one of the deepest in the history of OPEC output cut initiatives," the IEA said in its report.
The agreement took effect on Jan.1 and is due to last for six months, although some OPEC members have already signaled a willingness to consider an extension.
A handful of major producers outside OPEC -- including Russia, Mexico and Kazakhstan -- agreed to join OPEC members in their effort to restrain supply.
Related: OPEC could extend oil production cut by six months
The IEA said that Russia delivered a production cut of 100,000 barrels per day in January. It has agreed to gradually phase in a cut of 300,000 barrels per day. Official data is not available yet for Oman and Kazakhstan, but they too appear to be complying.
The production cuts -- made from a very high baseline -- were designed to support prices and ease the budget pressure being felt by major producers.
While the strategy is working, higher prices are stimulating investment and production elsewhere. U.S. shale producers, for example, are returning to the market after being hammered by collapsing oil prices in 2014.