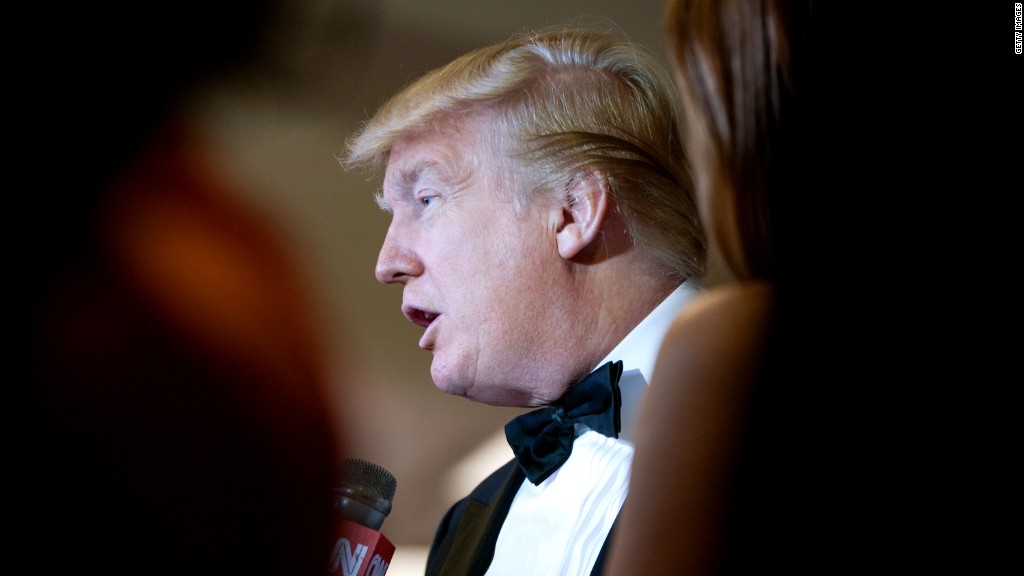 Donald Trump's business partner in Indonesia says he attended the inauguration on invitation and as a business partner of the Trump organization.
Hary Tanoesoedibjo, who is partnering with the Trump organization on two luxury resorts in Indonesia, said in an interview with Tempo Magazine, "They invited me as a partner of the Trump Organization, not as a White House friend. I don't know whether I am the only Indonesian who was invited, but I didn't see any other over there."
Tanoesoedibjo confirmed that he was quoted correctly in a subsequent interview with CNN's KFile. Tanoesoedibjo's comments were first reported by Mother Jones.
Tanoesoedibjo's comments highlight the potential conflicts-of-interests between Trump's businesses, which are now overseen by his two sons Don Jr. and Eric, and the presidency. Trump resigned from his business empire before taking office, but legal experts told CNN that conflicts of interests still exist because Trump still retains an ownership stake in the business.
The Trump Organization has pledged that it will not seek new foreign deals for the duration of Trump's presidency.
Speaking with Tempo, Tanoesoedibjo said he last met with Trump in early January, but declined to say what they discussed, telling the Indonesian weekly magazine: "I cannot say. It wouldn't be ethical, especially now that he is the president."
According to Mother Jones, Tanoesoedibjo said in the print edition of the interview that, "if other people have difficulty getting to [Trump], I can do it easily. I communicate with his children over our businesses. I can meet with his kids anytime. I just need to pick up the phone. My WhatsApp messages are also responded."
In an interview with CNN's KFile Friday, Tanoesoedibjo said he doesn't see any conflicts of interest with Trump because all his current meeting are now with Trump's children.
"Basically I have a relationship with the Trump organization, now the ones, who run the organization, the company are the children," Tanoesoedibjo said. "Trump Jr. and Eric, together with the management, so my communication is only with the management, Don Jr. and Eric. That's it. I want to be clear on this.
"There is no conflict at all, because what, the only connection is to our existing corporation, so there is no new additional setup or basically business," he continued. "You know we entered into this corporation long before even Mr. Trump declared to run for president, so basically there is no conflict of interest at all. So the discussion is also, you know, this is a corporation within the two organizations. Now only I communicate my management, they also communicate with their management, intentionally because of this corporation. It's like a normal business."
Tanoesoedibjo said he only spoke with Trump for a short time on January 4, and later met with his sons on January 18.
"I had a meeting with the whole management team, and also attended with Donald Trump Jr. and Eric Trump. That's it. And we talked about our corporations. That's normal, basically discussion that we had to do very quickly. It's a big project," he said.