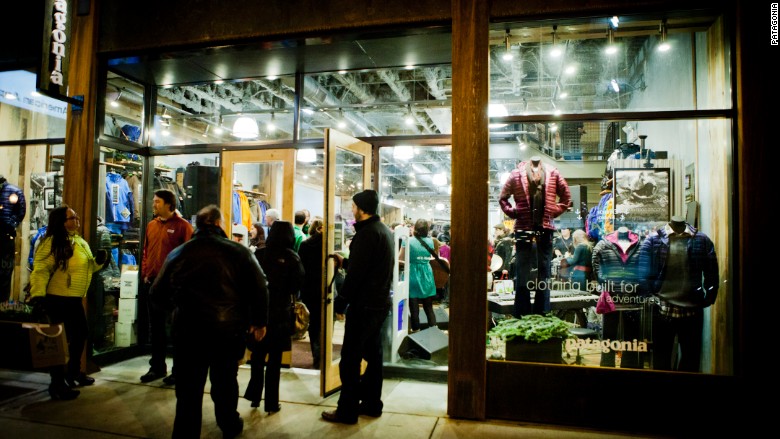 A massive showcase with some of the biggest names in outdoor sporting goods typically convenes each year in Utah.
But this year, some of the companies are refusing to go because of the state's policies toward land preservation -- including nullifying one of President Obama's last official acts.
The event's planners are searching for a new home.
The move would yank tens of millions of dollars that the event usually brings to the state's economy.
The boycott started when Utah Governor Gary Herbert signed a resolution last week asking the Trump administration to abolish the Bear Ears National Monument -- more than a million acres in southwestern Utah that Obama designated a national monument in the weeks before he left office.
In response to Herbert's request, outdoor retailer Patagonia vowed not to attend this year's Outdoor Retailer marketplace, which is scheduled to kick off July 26.
Also, on Wednesday, the Utah legislature approved a similar motion that aims to downsize the state's Grand Staircase-Escalante National Monument.
The Outdoor Industry Association said Monday that Outdoor Retailer is looking to relocate its future showcases because of concerns about Utah's land preservation policies.
Related: Trump admin tells National Park Service to halt tweets
"We've been listening to the concerns from the industry and agree that it's time to explore our options," Outdoor Retailer show director Marisa Nicholson said in a statement from OIA.
But it's too late to move this year's show because Outdoor Retailer's contract with Salt Lake lasts until November of 2018. But a slew of other companies have decided to join Patagonia in boycotting.
San Francisco-based retailer Peak Design said it would refuse to attend "the most important event in the outdoor industry" because Utah is "doing its damndest" to undo President Obama's executive order that protected Bear Ears and allow oil and gas companies to go digging for profit.
"Like oil and gas, the outdoor industry has a voice too," Peak CEO Peter Dering wrote in a blog post. "But it's rare that there's an opportunity to use it effectively to create change."
Related: National parks can hire for summer, despite Trump freeze
Arc'teryx, a Canadian retailer, also joined the boycott and vowed to donate all of the money it would have spent attending the Outdoor Retailer marketplace to the Public Lands Defense Fund.
Among the other companies refusing to attend are Salt Lake City-based portable lighting company Power Practical, textile maker Polartec, Denver-based raft maker Kokopelli Packraft and shoe company Bedrock Sandals.
However, Outdoor Retailer insists the number of companies that have voiced support for attending the event have far outweighed those who plan to stay away.
"We respect that brands have to make decisions that reflect their values. However, in the last 48 hours, the expression of support for the show from exhibitors, large, medium and small, have far outweighed those choosing not to participate," Outdoor Retailer show director Marisa Nicholson said in a statement.
Related: Celebrate National Parks' 100th birthday by joining Obama on a (virtual) tour of Yosemite
The statement added that leading brands such as Adidas Outdoor, The North Face and REI among many others "have not only reinforced their intent to come to SLC this summer, but also, to make their voices louder than ever before."
CEO Jerry Stritzke of REI, an outdoor sporting goods retailer, wrote a letter to industry leaders saying he's "mad as hell and disappointed" at the actions taken by Utah's governor and legislature and he supports OIA's decision to relocate -- but he argued that skipping the event would be a setback.
"I believe it would be a mistake for us not to gather as an industry this July. Now more than ever, we need to act together to advocate and find a common voice to protect our most important asset — our public lands," Stritzke wrote.
The 12 companies that form OIA's board of directors plus North Face have sent letters encouraging people in the industry to attend.
Word of the protests and Outdoor Retailer's plans to move has reached the statehouse. Governor Herbert said on Twitter Friday that he plans to meet with outdoor industry executives on the issue.
"Utah is the place for outdoor enthusiasts. Next week, I'll meet with outdoor industry execs & I'm optimistic we will come together," he wrote.