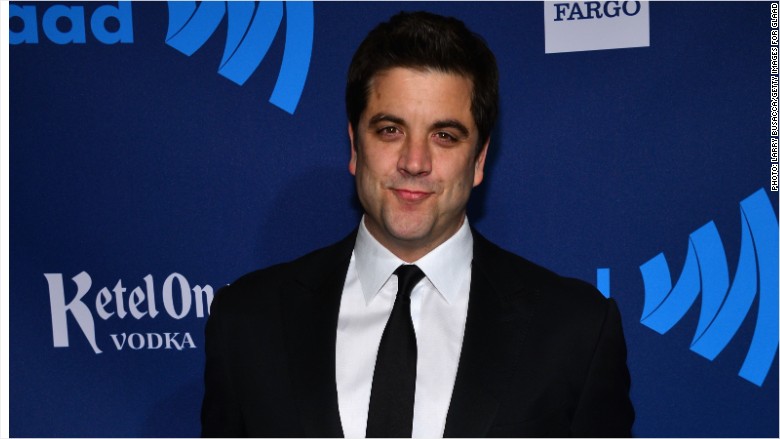 On Friday CBS News announced an exciting new assignment for news anchor Josh Elliott: in-the-field reporting and "long form pieces."
On Monday CBS said: never mind. Now Elliott is out of a job.
Something changed over the weekend, but it's not clear what. Neither side is talking on the record.
Without concrete answers, the tight-knit TV news business is abuzz with educated guesses and no small amount of snark.
Elliott is respected for his broadcasting chops but ridiculed for his topsy turvy career trajectory. He is ambitious, like many other TV anchors, and at CBS he may have let his ambitions get the best of him.
"CBS is drama-averse," said an informed source who knows both Elliott and CBS News president David Rhodes.
What was dramatic? Elliott's decision to announce his new role in a way that roiled the news division, according to three sources who spoke for this story.
The details are in dispute, But on Friday Elliott went on CBSN, the streaming channel where he has been a morning anchor for nearly a year, and said it was his last day.
In retrospect, one of Elliott's remarks may have referenced behind the scenes turmoil: He said it was "my last day in that chair in any regular capacity, although knowing how things work around here, I may see you again on Monday morning."
Elliott talked about the importance of a "free and objective press" and thanked CBSN's producers and control room staffers, but he didn't go into detail about what he'd be doing next.
The on-camera announcement took Rhodes and other executives by surprise, according to one of the sources.
However, one of the other sources took Elliott's side on Monday afternoon, saying it wasn't the anchorman's fault and that producers should have informed Rhodes about what was going on.
In any event, Elliott was blindsided by the decision to dismiss him on Monday, this source said.
The third source blamed a "breakdown in communications" on both sides.
All of the people spoke on condition of anonymity because of the sensitive relationships and frayed nerves involved.
What the sources all agreed on is that Rhodes and Elliott met on Monday morning, and Elliott was escorted out of the building afterward by a human resources representative.
His CBS email account was immediately turned off.
The sources said CBS is seeking to sit Elliott on the proverbial bench until his contact expires about one year from now. (If CBS keeps paying Elliott, it can keep him off the air, blocking him from joining another network.)
How did it come to this? One of Rhodes' deputies, talent chief Laurie Orlando, was said to be a champion of Elliott inside the news division. Rhodes was also a fan.
When Elliott joined CBS in March 2016, CBS said his primary job would be as an anchor on CBSN, a relatively little-watched streaming TV service.
At the time, TV agents and executives surmised that Elliott was being groomed for one of the news division's top jobs, like Charlie Rose's spot on "CBS This Morning" or Scott Pelley's spot on "CBS This Evening."
But he'd have to be patient and pick his spots carefully.
He anchored on the web for nearly a year and occasionally appeared on the network's TV newscasts.
When he said farewell Friday afternoon, there was no public indication of a problem. A CBS source told CNNMoney that Elliott was being "untethered from the anchor desk."
And a spokeswoman said in a statement, "Josh is going to be taking field assignments and reporting long form pieces as well. He will appear across CBS News programs, including CBSN."
When a viewer tweeted him to ask "Where are you going?," Elliott replied, "Staying put... will just be doing some more work on the road and in the building."
But Elliott, Orlando and Rhodes did not see eye-to-eye about his sign-off, sources said, while disagreeing about who was at fault.
One of the sources said Rhodes charged that Elliott exercised "poor judgment."
Rhodes calculated that Elliott's grandiose announcement was destabilizing for the news division, another one said.
It's hard to know what exactly happened because the announcement video has been removed from CBSNews.com.
But CBS News had already been batting away rumors that Pelley could be replaced on the "Evening News."
And this month "CBS This Morning" is without Rose because he is recovering from heart valve replacement surgery.
Elliott's desire to fill in for Rose may have been a factor in Monday's blow-up, one of the sources said.
Rather than allow uncertainty and rumors to fester, Rhodes decided to bench Elliott, one of the sources said.
After Page Six reported at lunchtime Monday that Elliott had been "fired," the same spokeswoman who had described Elliott's new job on Friday issued a conciliatory statement: "CBS News and Josh Elliott are parting ways. Josh will no longer be reporting for CBS News. We are grateful for his contributions over the last year, and we wish him the very best in his future endeavors."
This is not Elliott's first tumultuous exit from a major network.
In 2011, Elliott left his job as a host of ESPN's "SportsCenter" to join its sister network ABC's "Good Morning America." The move was part of a bid to topple NBC's "Today" show, and Elliott and the "GMA" ensemble did surpass "Today" in the ratings in 2012.
But things got ugly between Elliott and his bosses at ABC. In 2014 he leapt to NBC with hopes for high-profile roles in the news and sports divisions, but his tenure there was short-lived. CBS had seemed like a prime opportunity for a comeback.