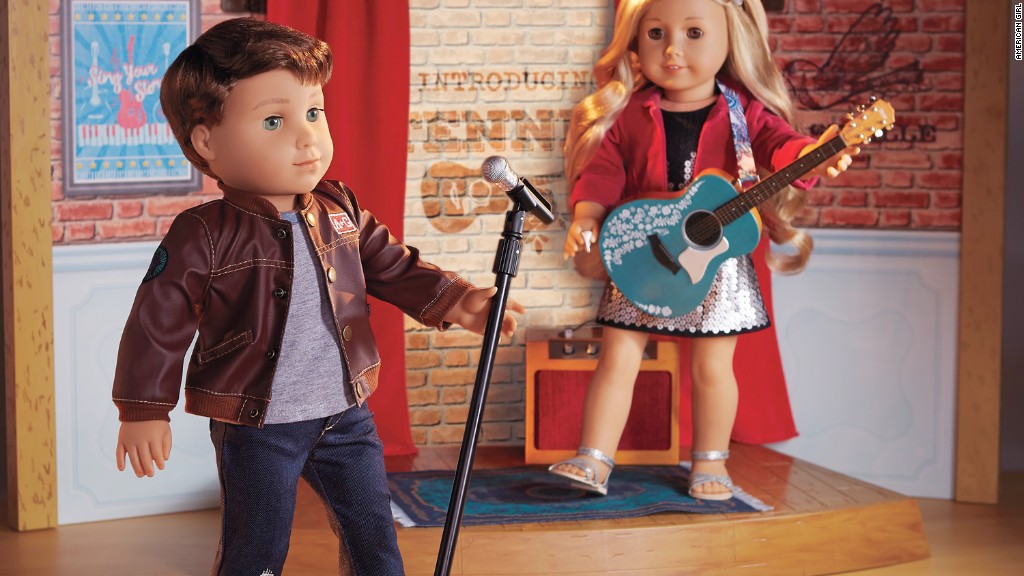 American Girl's newest doll is a boy.
The beloved toy maker known for its 18-inch female figurines that hail from different eras in American history is about to release its first male doll.
His name is Logan Everett, and he's part of a "new series of contemporary" characters that will be up for sale starting Thursday. Logan's character plays drums for Tenney Grant, a girl trying to make it big in Nashville's music scene.
Logan has a couple of looks including a leather jacket over gray T-shirt or a T-shirt that says "Play Loud" under an unbuttoned plaid shirt.
"A boy character has been a top request from our fans for decades," American Girl spokesperson Julie Parks said in a statement Tuesday.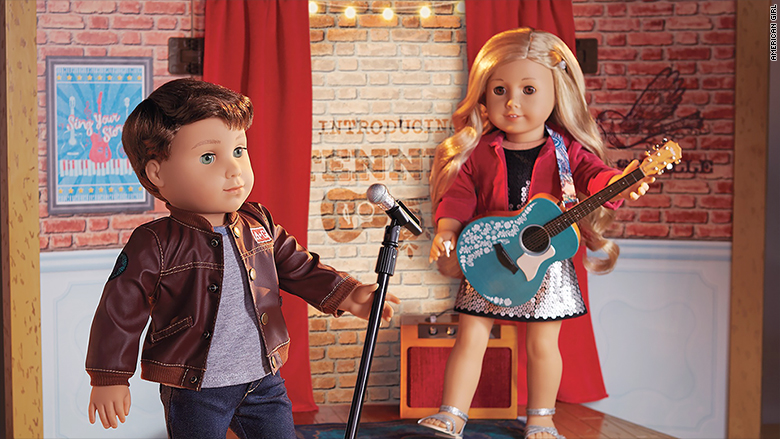 "We do an enormous amount of research with girls and their parents, and the one thing we've heard loud and clear is a desire for more—specifically more characters and stories from today—with more experiences, more diversity, and more interests," Parks said.
Thursday will also mark the return of one of the classic American Girl dolls -- Felicity Merriman, a young colonial girl who was archived in 2011.
In addition, American Girl will begin offering two new dolls later in 2017. A contemporary doll named Z Yang, who's a filmmaker, will be released in the Spring. And Nanea, a historical doll who lives in Hawaii during World War II, will be released this fall.
The 18-inch figures sell for $115 each, or about $140 for the doll, a collection of accessories and the doll's book.