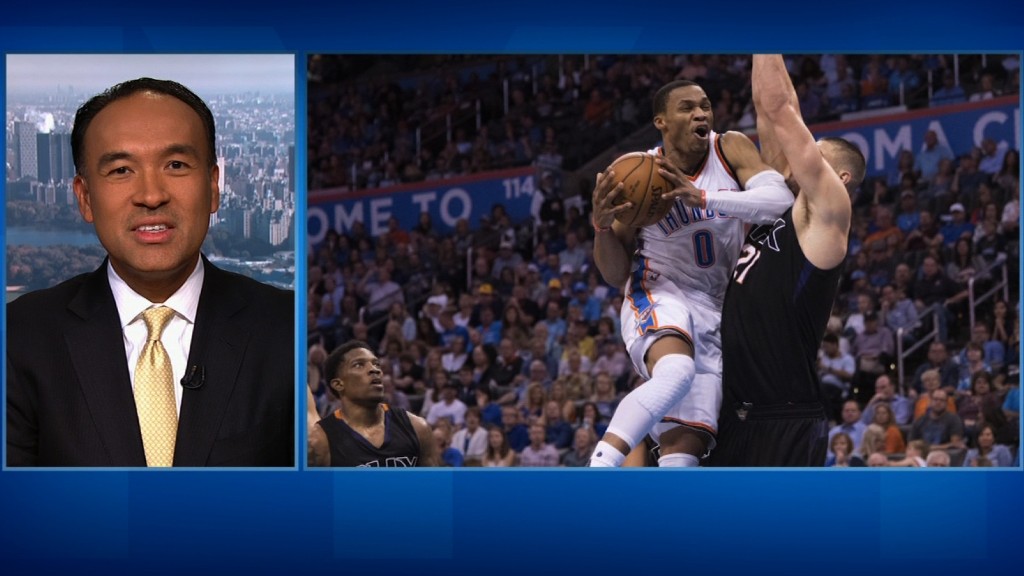 Ads on jerseys were big news when the NBA first announced them in April 2016.
The NBA became the first of the major U.S. pro sports leagues to allow them on regular season jerseys. Fans worried they'd make jerseys look like something out of NASCAR. Commissioner Adam Silver said they could bring in $100 million, to be split between the teams and players.
Despite all the buzz, it's been nearly a year and only five teams have secured deals.
The Philadelphia 76ers were first when they announced an ad deal with StubHub in May.
Then nothing until October when the Sacramento Kings broke the news that they'd signed a deal with Blue Diamond Growers.
Since January three teams have announced deals -- the Celtics partnered with GE, the Nets teamed up with software company Infor, and the Utah Jazz signed a deal with another software company, Qualtrics.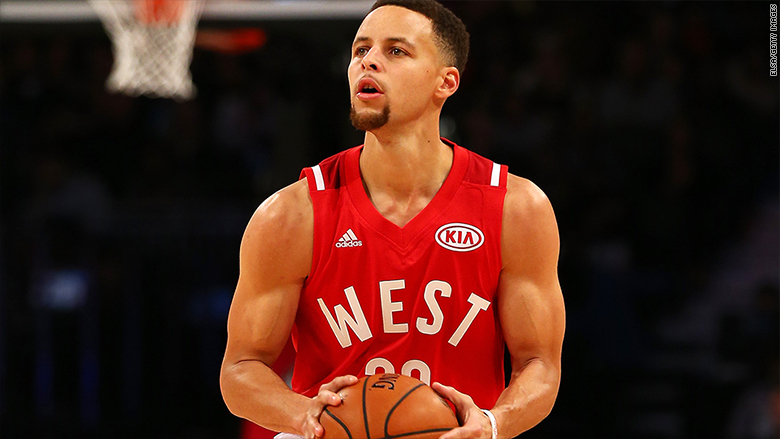 The Jazz deal is unique because instead of a Qualtrics logo, the jersey patch will be a logo for the 5 For the Fight Foundation, a charity that raises money for cancer research.
The three recent deals may be a sign that more are on the way, but the slow pace is a sign that it's been hard to put a value on the new ad space -- a 2.5-inch square on the left shoulder of a player's uniform.
Related: Michael Jordan wins his Chinese name back
Teams have to sell the ad space themselves, so they're all negotiating individually with companies. That means there's no baseline for how much the patches can sell for -- better teams can demand more money.
It's also a newer concept for American sports teams, making it harder for advertisers to determine what they'll get for their investment.
Players can also affect the value of a patch if they sign a deal with a rival company or get embroiled in a scandal.
The patches are not a long-term guarantee -- they're part of a three-year pilot program in the NBA. And most of the companies that have agreed to buy the jersey ad space have done so as part of a larger marketing deal.
"If we cross the pond to Europe, Middle East, Asia -- the model exists," said sports business professor Lee Igel. "This is the one model where other countries have been doing it and the U.S. is catching up."
Igel said the patches are an indication of how many new ways there are to make money in sports. But more opportunities means companies are more focused on results.
"Everybody is much more mindful of where dollars are going and who you're doing business with," Igel said. "It's not enough to get eyeballs on your company logo on game night. It's about how that translates into new customers."
There are some restrictions on who teams can partner with on the ads.
They can't be purchased by alcohol and gambling companies or media providers. Also prohibited are competitors of Spalding, which makes the league's basketballs, and Tissot, the watchmaker who makes the shot clocks.
The patches won't appear on jerseys until the 2017-2018 season, so it's not too late for teams to land sponsors.