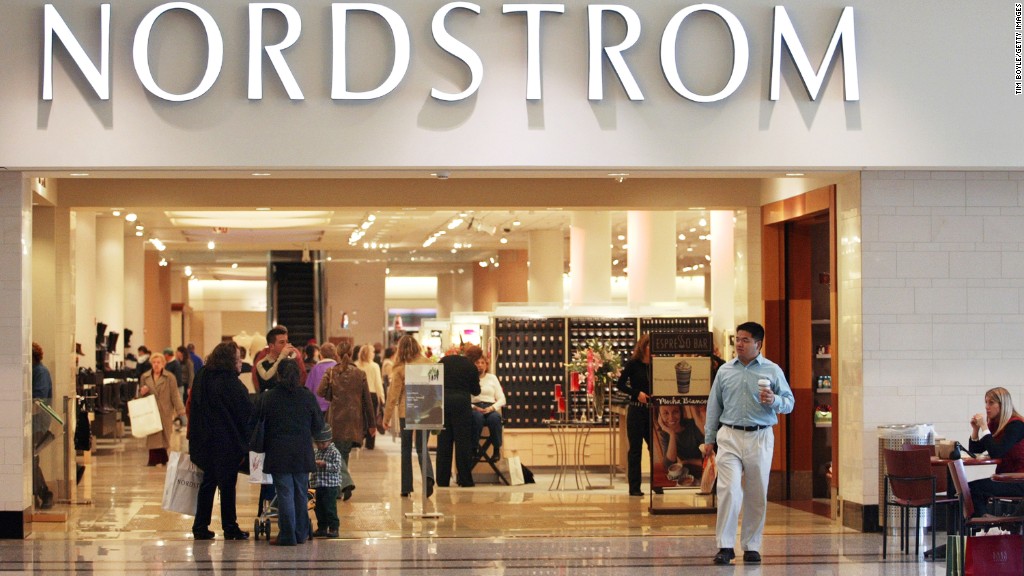 The Office of Government Ethics is recommending that the White House take disciplinary action against Kellyanne Conway, a top adviser to President Trump, for endorsing Ivanka Trump's products in a TV interview.
Walter Shaub, the director of the ethics office, wrote in a letter to the White House that there is "strong reason to believe" Conway violated ethics standards and that disciplinary action is warranted. He suggested that the White House open an investigation.
Shaub likened what Conway did to appearing in a TV commercial.
Conway gave the endorsement on Fox News Channel last week, one day after the president attacked the Nordstrom department store chain for treating his daughter unfairly. Nordstrom has said it dropped her line of clothing and accessories because they weren't selling well.
"Go buy Ivanka's stuff, is what I would tell you," Conway told Fox News. "It's a wonderful line. I own some of it. I fully -- I'm going to just, I'm going to give a free commercial here: Go buy it today, everybody. You can find it online."
Shaub sent the letter to the White House after a bipartisan group of lawmakers from the House Oversight Committee asked the agency to look into Conway.
Shaub asked for an answer from the White House by Feb. 28.
Related: Conway unrepentant for Ivanka Trump plug
Federal ethics standards say public employees may not use their positions "for the endorsement of any product, service or enterprise, or for the private gain of friends, relatives, or persons with whom the employee is affiliated in a nongovernmental capacity."
The ethics office itself has no enforcement power. Disciplinary action against federal employees who violate ethics standards is left to the individual agencies where they work -- in this case the White House.
White House press secretary Sean Spicer said last week that Conway had been "counseled" but did not elaborate. Conway later said that Trump "supports me 100%."
"At some point, I hope American women work for a boss that treats them the way President Trump treated me today," Conway said.
The White House did not immediately respond to a request for comment after Shaub's letter was made public.
Representative Elijah Cummings of Maryland, the top Democrat on the Oversight Committee, called it a "textbook violation of federal ethics rules."
"The president should follow the independent advice of the Office of Government Ethics to impose discipline on Ms. Conway," he said in a statement.
The office of Representative Jason Chaffetz of Utah, the committee chairman, said, "I appreciate the quick response from OGE and hope the White House heeds their recommendation."
Related: Here's what happens when you violate government ethics rules
More than 1,500 federal workers were accused of violating government ethics rules in 2015, the most recent year for which data is available. Those employees were hit with disciplinary actions ranging from reprimand to dismissal.