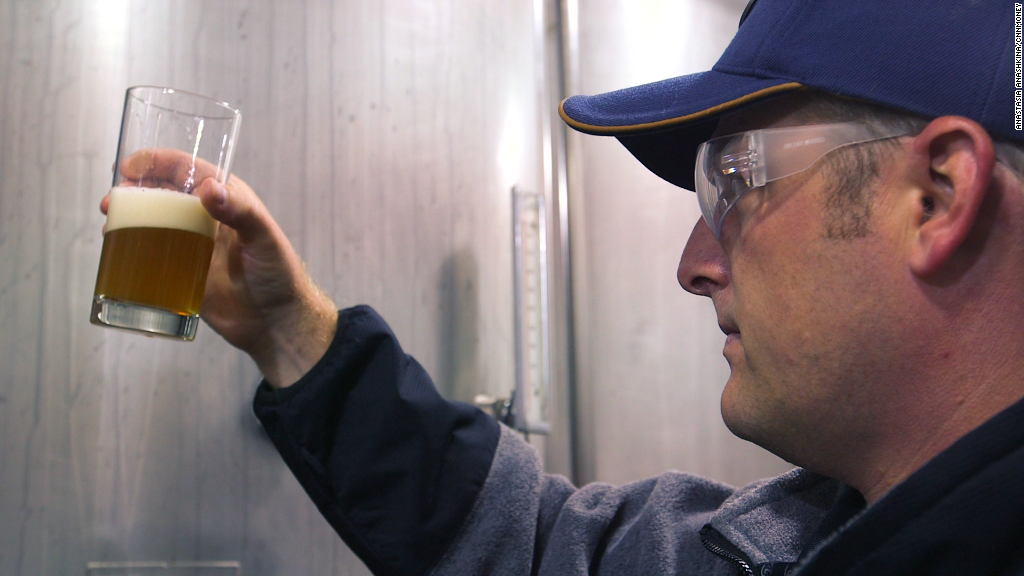 Is this the end of the liquid lunch in London?
Lloyd's of London, an anchor of the city's financial industry, has banned its employees from drinking during office hours.
Boozy lunches have long been seen as a defining feature of finance industry culture in London. But times appear to be changing.
Lloyd's spokesman Stewart Todd said the insurance market had updated its policy to "remove ambiguity about what's acceptable" and bring the firm in line with industry standards.
"It's certainly not because there have been hordes of drunk Lloyd's of London employees roaming around," he said.
Todd said that a minority of employees would be affected by the change, because most don't consume alcohol while on the job.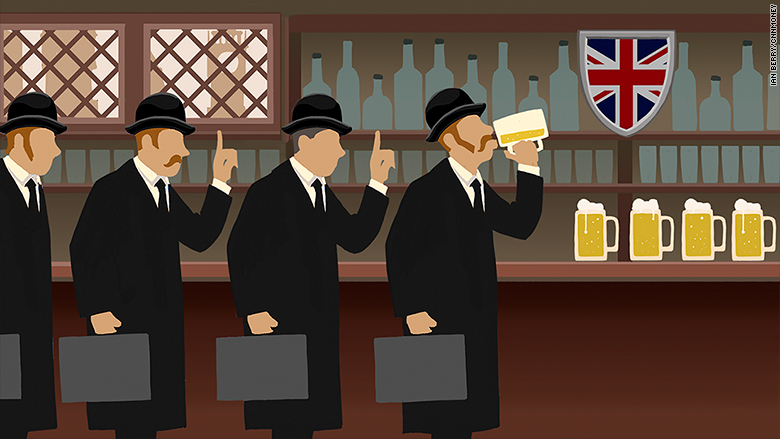 Related: London's rivals roll out red carpet for bankers fleeing Brexit
There are 400 bars, pubs and clubs located in London's financial district, according to the City of London Corporation.
"Most people get a pint or two with their lunch, we get a lot of regulars coming in from the offices around us," said Victoria Szabo, a manager at Hamilton Hall, a historic pub frequented by bankers and office workers.
Szabo said she was not worried about the pub's business even if more companies ban workers from drinking during the day.
"They will just keep coming for drinks after work -- as they do now," she said.
Some Londoners took to social media to criticize -- and mock -- the new policy.
"The apocalypse is upon us: Lloyd's banning its insurance brokers from drinking pre-5pm. How will they get through the day?" said Twitter user Nik Darlington.
London bankers after Brexit: Shock and fear for the future
A study by the City of London Substance Misuse Partnership found that finance workers are at an increased risk of health, social and work issues related to drinking.
The study also found that the financial services industry has the highest level of alcohol misuse of any employment sector, with up to 40% middle management and general office workers engaging in binge drinking two to three days each week.